The tropical wave that we had been watching is now Tropical Depression No. 2
Earlier, meteorologist Tim Pandajis showed how when it was Invest 91-L began showing an expanded area of convection and better organization.
A slow southward track will keep it over warm waters and likely lead to some modest strengthening.
Wind shear has kept intensification in check so far with this system and is expected to once again play a role down the road. This wind shear is courtesy of an active Pacific Jet Stream, something typical for an El Niño season, which we're about to enter this summer.
Despite the wind sear, water temperatures in this part of the world are sufficiently above the 80-degree threshold for tropical development. In fact, most water temperatures are running above normal in the mid-80s.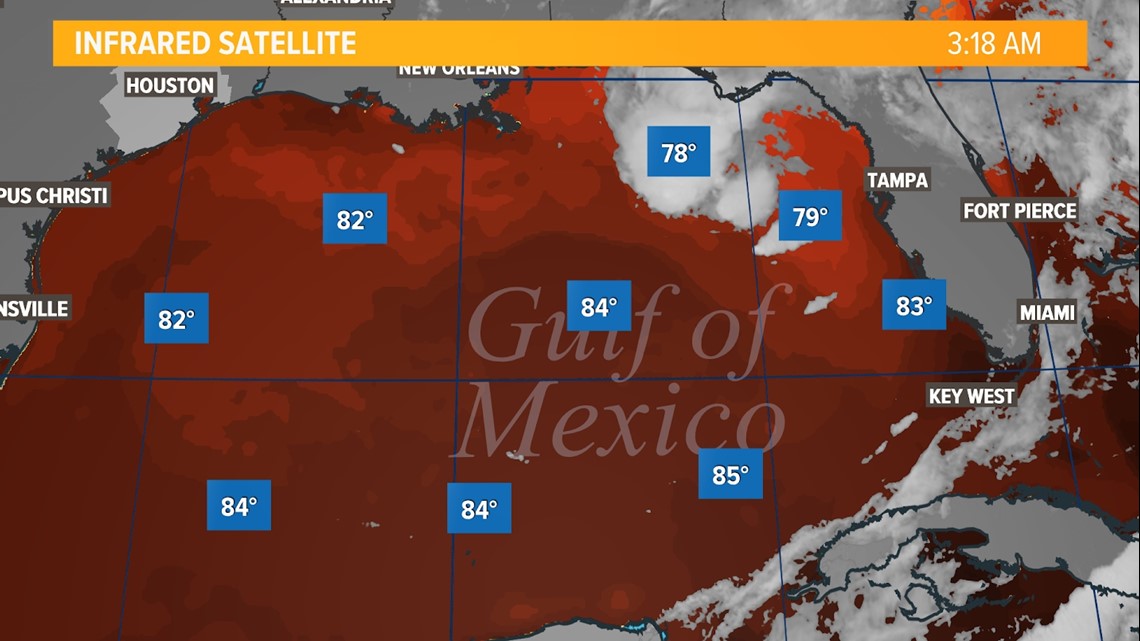 This will likely become the first named storm of the season but is unlikely to bring much of an impact to the U.S. or any populated area for that matter. That's good news!
What is an 'Invest?'
An invest is a tropical wave, or area of disturbed weather in the tropics, that hasn't developed any type of organization yet, but is expected to in the coming days.
Typically, if conditions are favorable enough, a tropical wave will evolve into a tropical depression and then ultimately a tropical storm or hurricane. Tropical waves are given the distinction of "invest" so that the National Hurricane Center can run model simulations on where they may go. Currently, models take this invest through the Caribbean, gradually organizing it over several days.
This is how the National Hurricane Center defines 'Invest:' It's verbatim from their glossary of terms: "A weather system for which a tropical cyclone forecast center (NHC, CPHC, or JTWC) is interested in collecting specialized data sets (e.g., microwave imagery) and/or running model guidance. Once a system has been designated as an invest, data collection and processing is initiated on a number of government and academic web sites, including the Naval Research Laboratory (NRL) and the University of Wisconsin Cooperative Institute for Meteorological Satellite Studies (UW-CIMSS). The designation of a system as an invest does not correspond to any particular likelihood of development of the system into a tropical cyclone; operational products such as the Tropical Weather Outlook or the JTWC/TCFA should be consulted for this purpose."