George Herbert Walker Bush, the 41st American president, has died at age 94.
While Texans long claimed him as a favorite son, Bush was not born one. He was originally from Massachusetts. Born on June 12, 1924 to a privileged family, his father, Prescott, was a United States senator from Connecticut.
During World War II, Bush was the youngest pilot in the U.S. Navy. The future president flew 58 combat missions over the Pacific and was shot down by the Japanese during one that prompted his rescue from the ocean. Bush was also the last U.S. president to serve in World War II.
Upon returning home, Bush enrolled at Yale, the same university where his son and future president George W. would attend.
After graduating, Bush moved to Texas to begin a career as a young oilman. In Houston, his offshore oil drilling company made him wealthy.
But Bush also yearned to follow in his father's footsteps and pursue politics. In 1963, he became the Harris County Republican Party chairman. There, for the first time, the moderate element of the party confronted the right wing suspicion in the form of the John Birch Society.
"He learned and came to understand in his party-building activities early in his career in Harris County that you have to be willing to create coalitions of people who don't always agree with one another," said Bruce Buchanan, a government professor at the University of Texas at Austin.
In the late 1960s, Bush served two terms in Congress representing Texas. By late 1970, he decided to run for the U.S. Senate against another ambitious Texan named Lloyd Bentsen.
Photos: Holidays at the Bush White House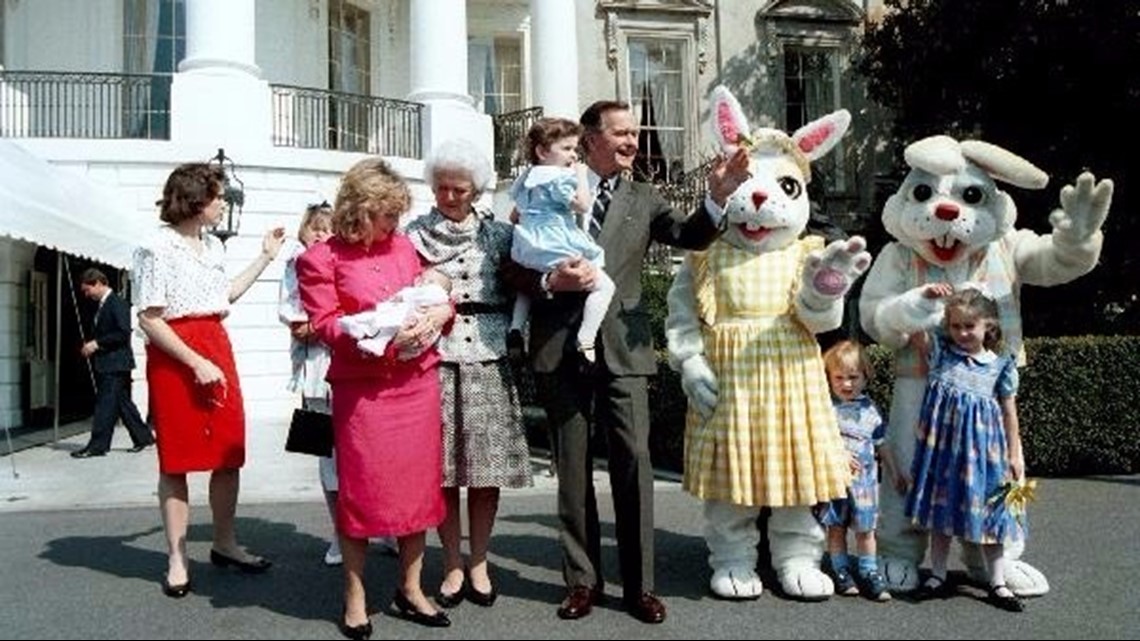 Even though Bush lost to Bentsen, he soon found himself as ambassador to the United Nations, an envoy to China and director of the Central Intelligence Agency under President Richard Nixon.
In 1980, Bush ran for president and accused fellow Republican Ronald Reagan of advocating for "voodoo economics." While Bush lost the primaries, he ended up as Reagan's running mate and vice president for two terms.
In 1988, Bush sought the presidency again. That race pitted him against Democratic Massachusetts Gov. Michael Dukakis and his old Texas adversary Lloyd Bentsen.
This time, Bush won in a landslide. He made a campaign promise, however, during the 1988 Republican National Convention that came back to haunt him: "Read my lips," he said. "No new taxes."
But, as president, Bush had to renege on that as the economy slowed. He eventually agreed with Congress to increase taxes in order to reduce the federal deficit.
Bush's presidency, from 1989 to 1993, was highlighted with two major historical events.
In 1989, after a 40-year nuclear arms race and ideology battle around the globe, the Cold War ended between the United States and the Soviet Union. The USSR's economy collapsed and the Berlin Wall fell as countries in the former Communist empire broke off to form their own republics.
Photos: Bush 41, Barbara through the years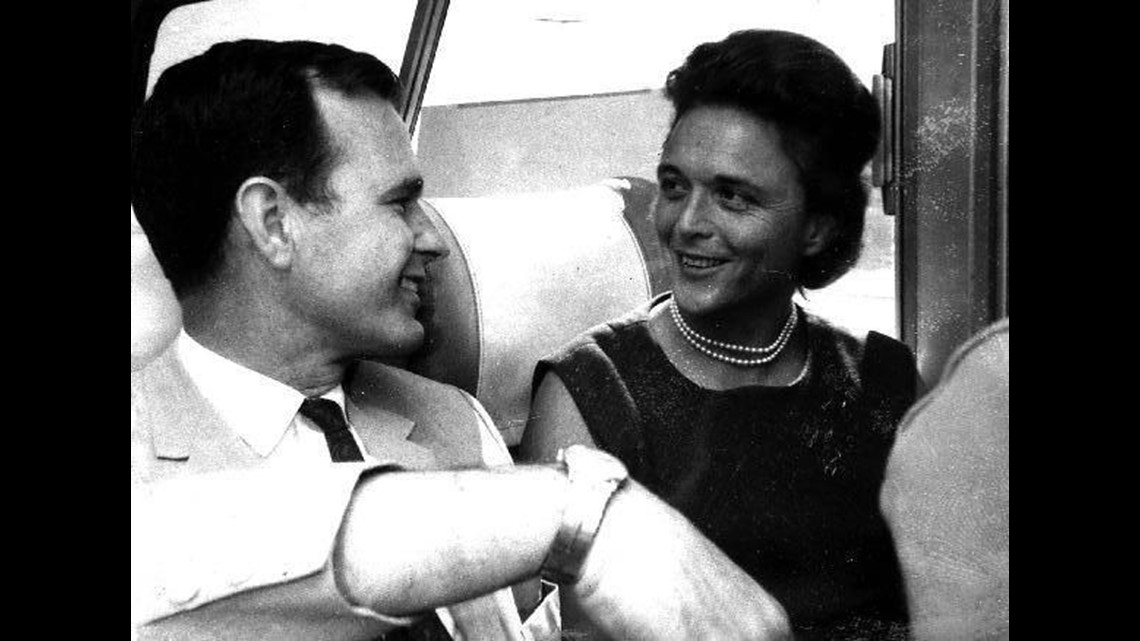 The following year, in 1990, Bush led a coalition of countries to liberate Kuwait from Saddam Hussein's Iraqi forces.
Still, despite massive popularity after the Gulf War, Bush lost a re-election bid to then-Arkansas Gov. Bill Clinton, partly due to a weak economy.
"The thing that people liked about George H.W. Bush was that in many ways for all the wealth, privilege and power, he seemed like a down to earth guy," Buchanan said.
He could laugh when a comic called him a mixture of Mr. Rogers and John Wayne.
When he wanted to go skydiving after retiring in Texas, he did it – the first time to recall his World War II survival in the Pacific. The second time was in honor of his 80th birthday.
"You know, because you're 80 years old doesn't mean you out of it, out of the game," he said.
He also participated in a tandem skydiving jump in 2014 to celebrate his 90th.
Photos: The Bushes in recent years