LONGVIEW, Wash. — Update: The Cowlitz County man who was rescued from his truck at the bottom of a ravine on May 21 has died, PeaceHealth Southwest confirmed on June 5. Dan Stansbery had been missing for five days and was still alive when first responders found him, but he died on May 30, according to the hospital.
Editor's note: The video above aired on May 29. The original story, also published on May 29, is below:
A Longview woman is grateful she followed her gut to help find a missing man on the brink of death.
"I just knew I needed to do something," said Rhonda Wimmer.
Wimmer's friend, 56-year-old Dan Stansbery, had been missing for five days. Wimmer, a hairstylist, cuts Stansbery's hair and doesn't live far from him. She knew he often drove on Sunset Way, so on May 21, she decided to walk along the narrow, winding road.
"I thought to myself, you know, if I could just take a look and see anything suspicious, possibly some tire tracks leaving the road," Wimmer said. "Sure enough, 10 minutes into my walk, I saw some faint tracks and looked over the ravine and I could see the bed of his dark green truck and I knew I found him."
Wimmer called 911 and her husband.
"Then we started hollering for him: 'Danny! It's Rhonda and Bob! Help is coming!'" Wimmer said.
Cowlitz 2 Fire & Rescue and Longview Fire responded. They set up a rope system and carried Stansbery up the 150-foot ravine. A Life Flight helicopter flew him to Southwest Washington Medical Center. First responders said Stansbery was severely injured and ill after being in the car for five days. He was barely conscious but alive. They said because the area he was in was so shady, it kept temperatures in the car cool, likely delaying dehydration.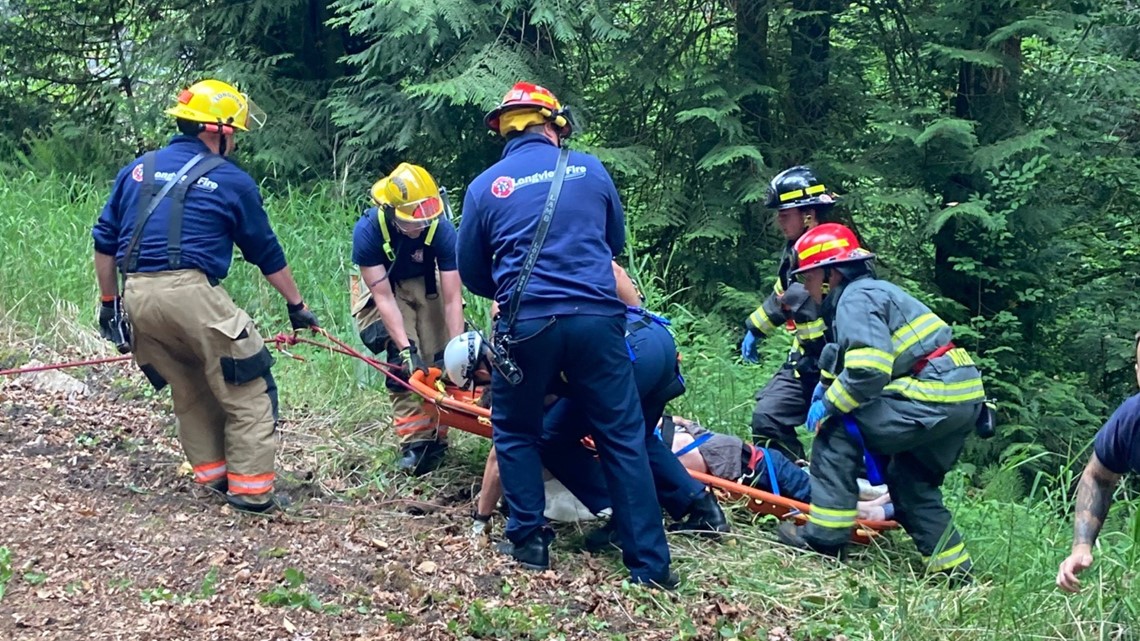 "Once I saw them say, 'We have oxygen on him and he's alive,' it was the most rewarding feeling," Wimmer said. "When I got home and showered I just broke down crying; it's been emotional."
Stansbery was still in the hospital on May 29 and Wimmer said his road to recovery would be long and hard.
"Just keep praying for Dan and the outcome's going to be good I hope," she said.
Now thanks to Wimmer, he has a fighting chance. She said she's grateful she followed her gut that morning and took a different walking route.
"Just do something you normally wouldn't do and go the extra mile," Wimmer said. "Cause it might pay off."