President George H.W. Bush is back in the hospital with another "mild case" of pneumonia, spokesman Jim McGrath has confirmed.
Bush, 92, is being treated at Methodist Hospital but is doing fine, his spokesman said.
His office issued the following statement:
"President George H. W. Bush was admitted to Houston Methodist Hospital on Friday for observation due to a persistent cough that prevented him from getting proper rest. It was subsequently determined he had a mild case of pneumonia, which was treated and has been resolved. President Bush is in very good spirits and is being held for further observation while he regains his strength."
"He is already well on the path to recovery and going home," McGrath said.
The former president spent two weeks in Methodist back in January with pneumonia. He was on a ventilator and in ICU but rallied, and had been doing fine.
In February, Bush and wife Barbara, who was also hospitalized in January, took part in the pregame coin toss at the Super Bowl at NRG Stadium.
Photos: Bushes at Super Bowl LI in Houston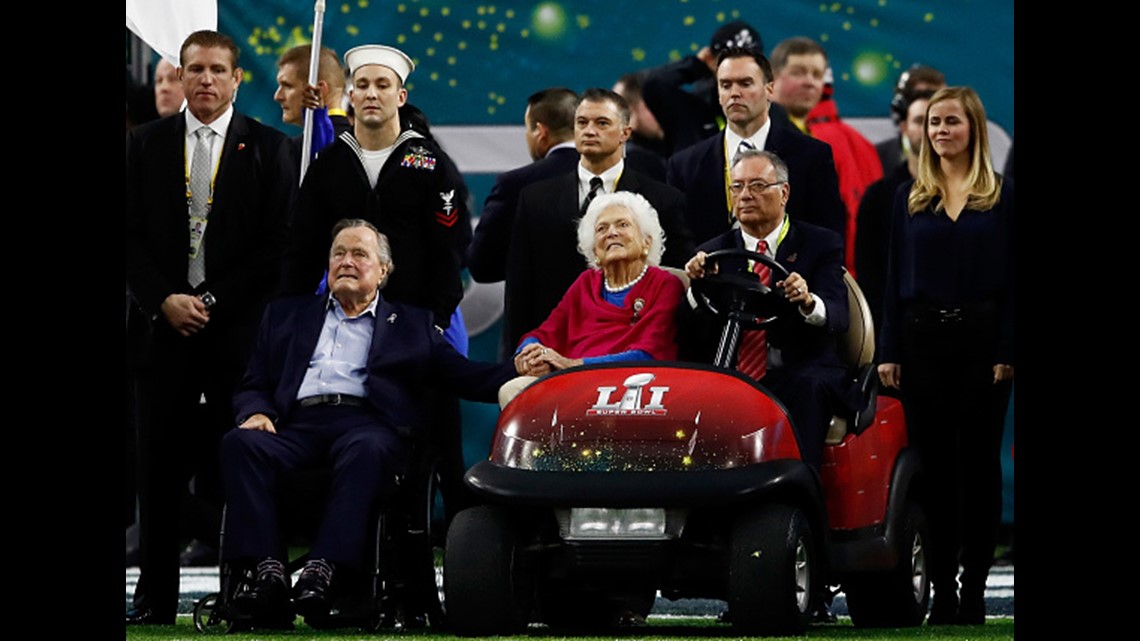 In March, the Bushes were honored by the Mensch International Foundation, for their service to others.
Earlier this month, "41" was visited by former President Bill Clinton, who gave him a pair of colorful socks.
Great to spend time with @GeorgeHWBush & Mrs. Bush in Houston today. We caught up about kids, grandkids, old times and new times. And socks. pic.twitter.com/CshV6tI5Ae

— Bill Clinton (@billclinton) April 9, 2017
Bush has a form of Parkinson's disease and uses a motorized scooter or a wheelchair for mobility.
He served as president from 1989 to 1993.
The Bushes celebrated their 72nd wedding anniversary in January.
Photos: The Bushes in recent years