HOUSTON – Mayor Sylvester Turner, city leaders and guests will celebrate the life and legacy of former First Lady Barbara Bush Thursday evening.
The event will be held at 6 p.m. at Hermann Square at Houston City Hall, 901 Bagby.
RELATED: Former First Lady Barbara Bush dies at 92 in her Houston home
RELATED: George H.W. Bush stoic and strong, but heartbroken
The uplifting celebration will include remarks by William Lawson, founding pastor, Wheeler Baptist Church; Samuel Karff, rabbi emeritus, Congregation Beth Israel; and Joseph Fiorenza, archbishop, the Archdiocese of Galveston-Houston.
PHOTOS: Wedding of George H.W. Bush, Barbara Bush
Photos: Wedding of George H.W. Bush, Barbara Bush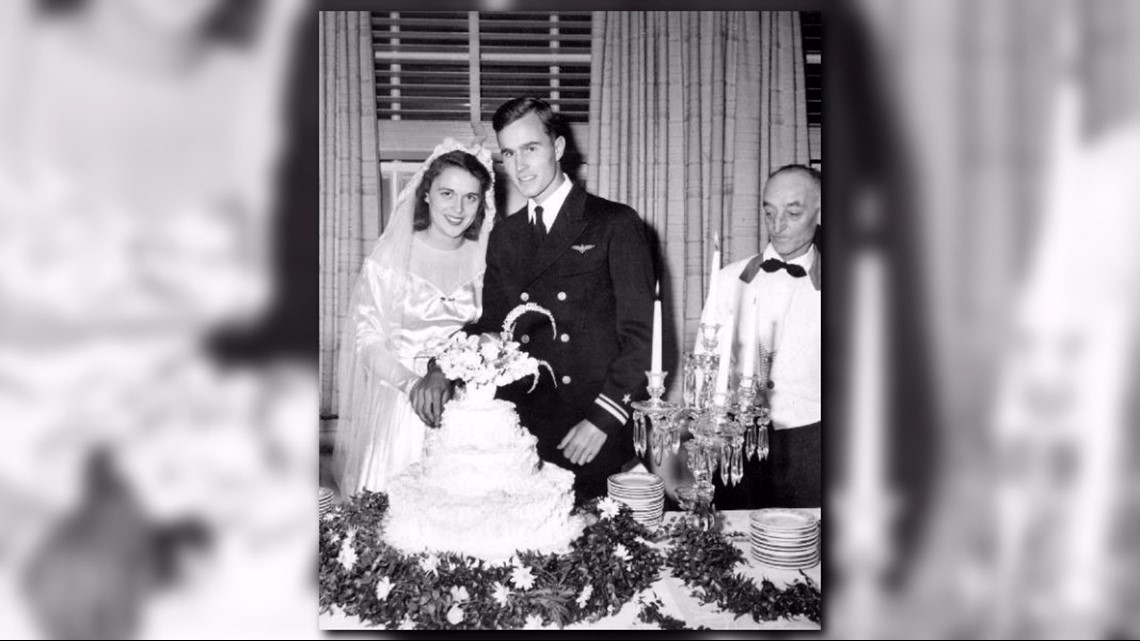 The will also be performances by the Houston Children's Chorus under the direction of Stephen Roddy, interfaith prayers, a reading of a poem written for the occasion and other tributes.
The public is encouraged to wear pearls or the color blue as a tribute to Mrs. Bush.
PHOTOS: Bush family photos throughout the years
Photos: Bush family album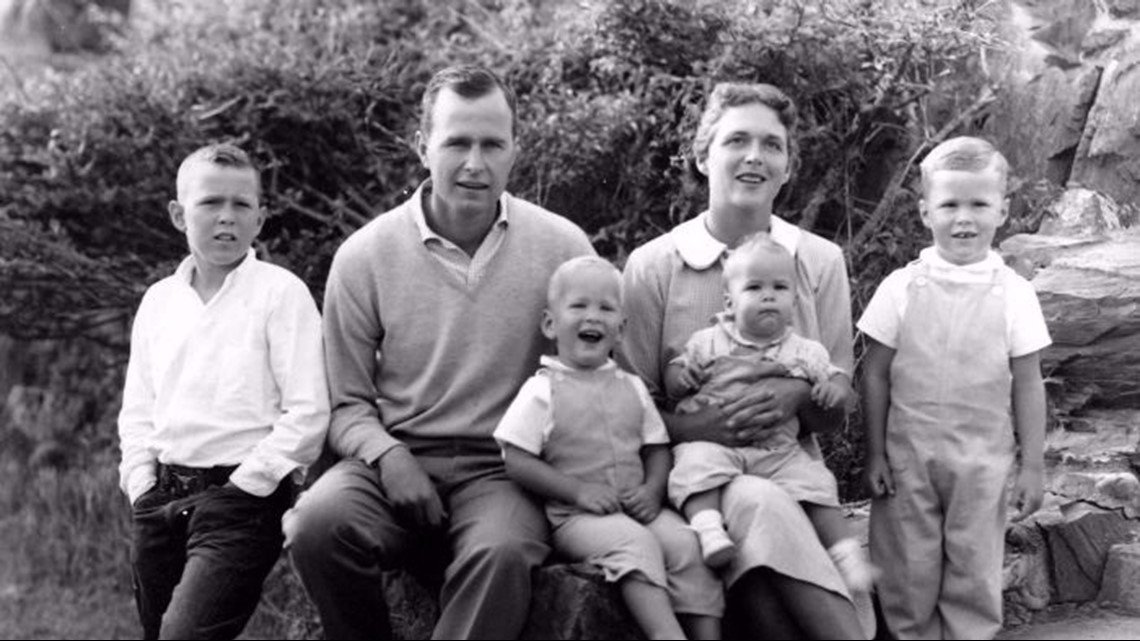 Starting Wednesday evening, the lights of city hall will shine a light blue in her memory.
The city asks that all offerings of flowers, teddy bears or personal notes be taken to the Houston Central Public Library Barbara Bush Plaza located at 500 McKinney Street.
PHOTOS: Barbara Bush the sports fan
Photos: Barbara Bush the sports fan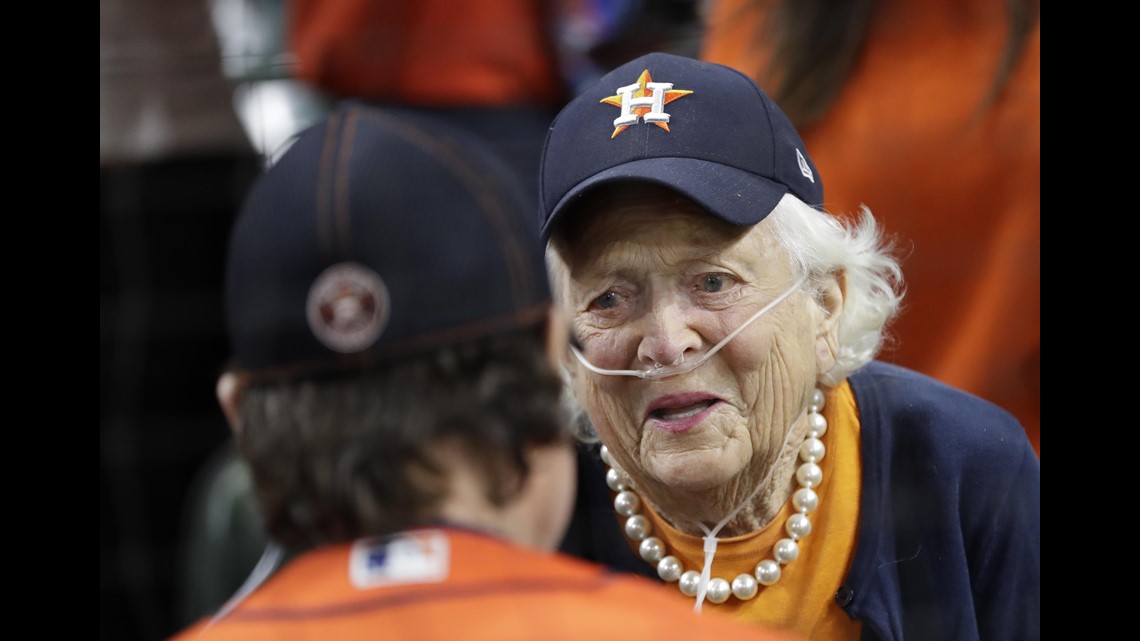 Standing for Houston
As we celebrate the life of the former First Lady, we want to offer you an opportunity to Stand for Houston in a way that fits her legacy.
Because her literacy campaign was so important to her, KHOU 11 is collecting books in her memory, to donate to the Barbara Bush Houston Literacy Foundation and Books Between Kids. They're asking for new or like-new children's books.
You'll find collection bins at the Barbara Bush Library Plaza on McKinney Street beginning today at 4 p.m. There will also be note cards there so you can leave the Bush family a message.
Remembering her service, and taking time to express our appreciation… that's how we Stand for Houston.
Central Library, Jesse H. Jones Building
Library Plaza
500 McKinney Street
Houston, TX 77002