COLLEGE STATION, Texas -- The Bush family burial site in College Station will open to the public on Saturday at noon.
President George H.W. Bush is buried behind his presidential library on the Texas A & M University campus. Former first lady Barbara Pierce Bush and the couple's daughter Robin are also buried there.

Tom Oliver, from Greenville, started the line that formed outside the library doors Friday morning. Green and his wife watched the 4141 train transport the body of Bush 41 from Houston to College Station on Thursday.
"Well, I'm an Aggie," Oliver said. "And so of course, when I heard about the train coming from Houston to College Station, we just had to come down and be a part of it."
Photos: Bush 41's interment ceremony at presidential library in College Station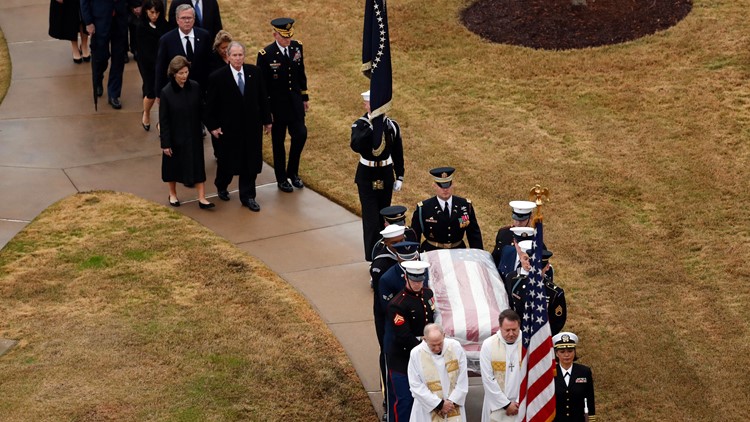 The Olivers stood in a field with about a dozen cowboys on horseback. It wasn't planned, but that's how the group paid their respects to President Bush as the train passed.
"It was wonderful," said Oliver said, who revisited the museum Friday. "A fitting way to close the week."
Families from as far as Colorado were part of the crowd that formed in the minutes ahead of the library opening. Rain and the potential for flooding across parts of Texas couldn't keep Lillian Cody from making the hour-and-a-half drive from Houston.
PHOTOS: 4141 train carries President Bush to College Station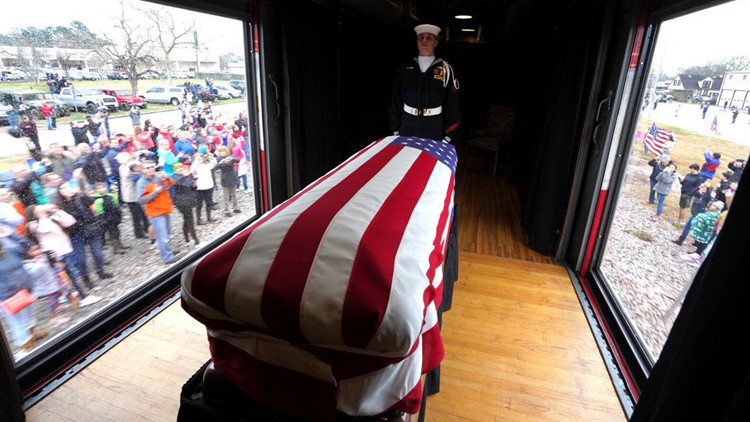 "​​​​​​I want to see the tree of the Bush family," Cody said. She wanted to learn more about President Bush after watching a week's worth of news coverage celebrating his life.
"Just to be a part of it," Oliver said of witnessing the historical event, "It's been a thrill."
Tap here if you'd like to share your memories of Bush 41 on the library website.