COLLEGE STATION, Texas — Hundreds of people visited George H. W. Bush's gravesite on the first day it was open to the public.
There was a steady line of people waiting to pay their respects all day Saturday.
The 41st President is buried next to his wife, Barbara, and their daughter, Robin, behind the Bush Presidential Library and Museum at Texas A&M University.
PHOTOS: 4141 train carries President Bush to College Station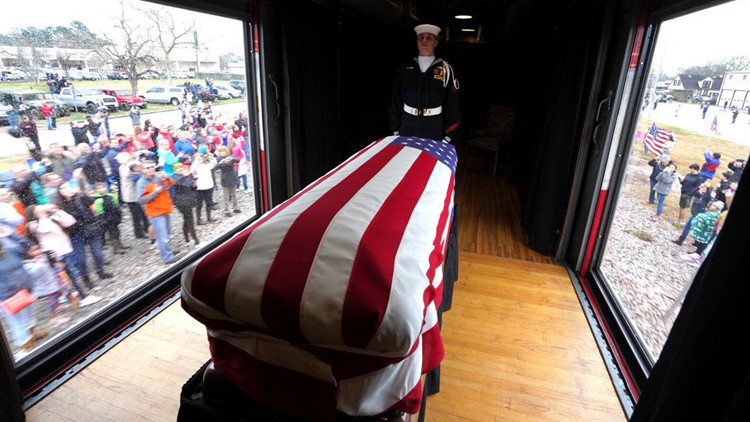 Photos: Bush 41's interment ceremony at presidential library in College Station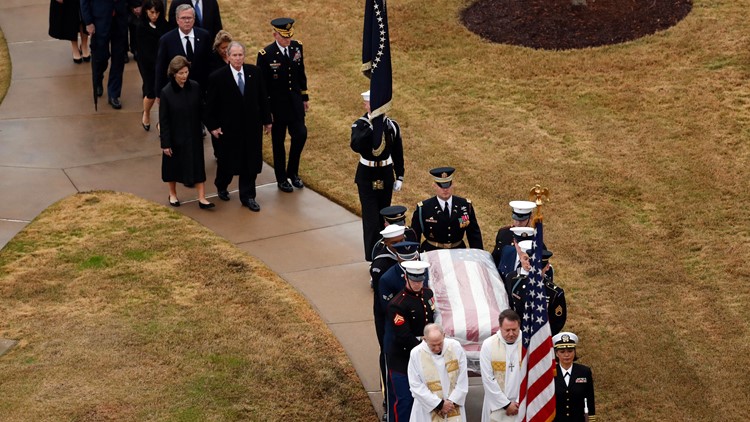 The family plot will be open again Sunday from 12 p.m. to 5 p.m.
The Bush Presidential Library and Museum has also opened a memorial exhibit honoring President Bush, which will be on display until Dec. 31.