HOUSTON — Over the past week many turned off the noise and focused on a great man, President 41, George H. W. Bush. How do we know this? Google.
Across the nation the most asked questions and searches all have the Bush's in common.
On Thursday, these searches included the "Oak Ridge Boys", who sang Amazing Grace at 41's private funeral in Houston.
They were invited to take part due to their long friendship with Bush. They first met at the White House in 1983, when 41 was the vice president. The quartet has played for him several times since.
Another top search on Thursday, "Reba", who also sang at the funeral. She performed "The Lord's Prayer" and has long been a friend to Bush. She was also one of his favorite singers.
One of the most asked questions on Google, "How did George H. W. Bush Die?"
Over the past several years 41 had a few health scares and was battling Parkinson's. However, an exact cause of death has not been released but considering Bush was 94 years old, his death is likely to be considered natural.
Another top question, "What was Bush's religion?" He wa s a Christian, specifically, Episcopalian.
The following names are also among the top searches: Georgia Koch, Ellie LeBlond and Elizabeth Dwen Andrews. All are Bush's grandchildren, he had 17 in total.
PHOTOS: George H.W. Bush funeral in Houston

PHOTOS: 4141 train carries President Bush to College Station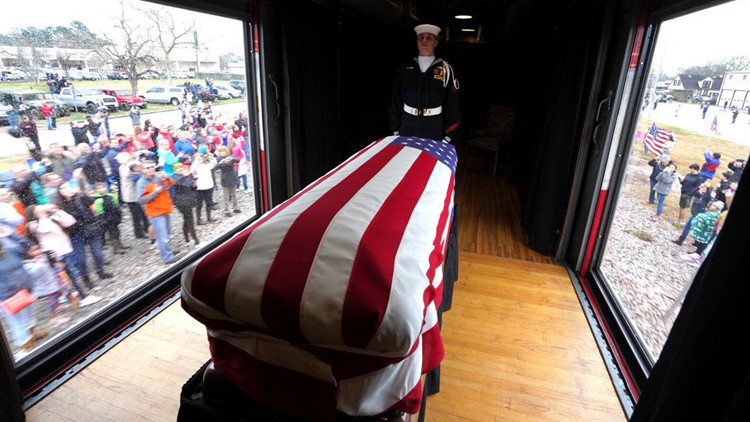 Photos: Bush 41's interment ceremony at presidential library in College Station