HOUSTON — The family of President George H.W. Bush expressed gratitude for the huge crowds that lined the route of the train carrying him to College Station.
"Thank you for making 41's last ride so special," President George W. Bush tweeted.
Bush family members and spokesman Jim McGrath tweeted photos and pictures from the train on the journey to the Bush library.
PHOTOS: 4141 train carries President Bush to College Station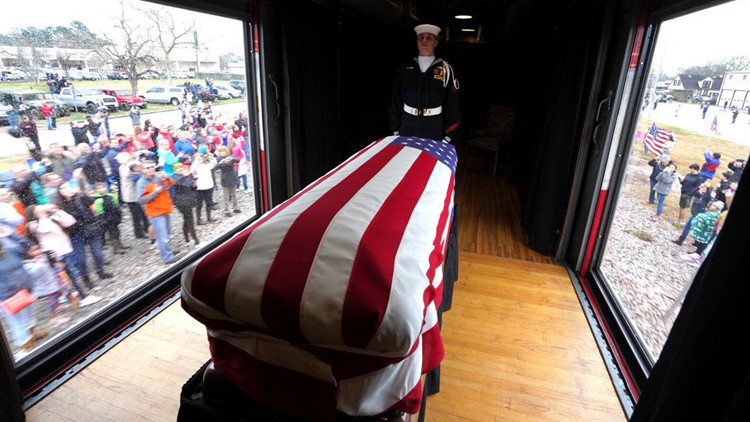 Photos: Bush 41's interment ceremony at presidential library in College Station