COZUMEL, Quintana Roo — Carnival Cruise Line is assessing damage to two of its ships that collided Friday morning in Cozumel, Mexico. It is believed that strong winds could have been a factor in the accident. In a letter to passengers, Carnival Captain Pero Grubjesic said, "a formal investigation is underway to confirm the cause of the accident, which we believe was due to spontaneous wind gusts and strong currents."
Carnival said in a statement that it is assessing the damage to both ships. Since the collision, six Carnival Glory guests with minor injuries have sought treatment in the ship's medical center.
Details about the types of injuries have not been released. In an initial assessment, Carnival had said one guest was injured while evacuating from the dining room.
According to the company, the Carnival Glory was maneuvering to dock when it collided with the Carnival Legend, which was already alongside.
"We are assessing the damage but there are no issues that impact the seaworthiness of either ship. We have advised guests from both ships to enjoy their day ashore in Cozumel," Carnival's statement said.
Several windows toward the back of the Carnival Glory were shattered when it hit the front of the Carnival Legend. Passengers on-board the Glory could be seen looking down at the damage from various balconies after the collision.
Both ships were wrapping up 7-day Western Caribbean cruises when the incident occurred.
The Carnival Glory is scheduled to return back to New Orleans on Sunday morning and the Carnival Legend is headed to Tampa, according to Cruisemapper.com.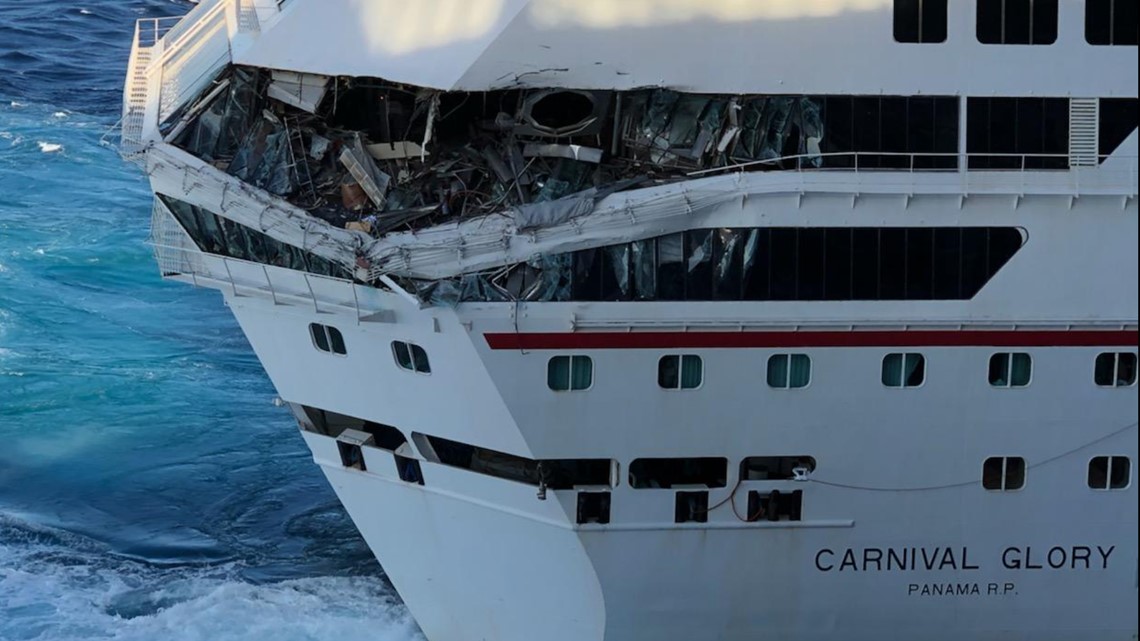 The company added that it doesn't expect any disruptions to either ships' planned itineraries.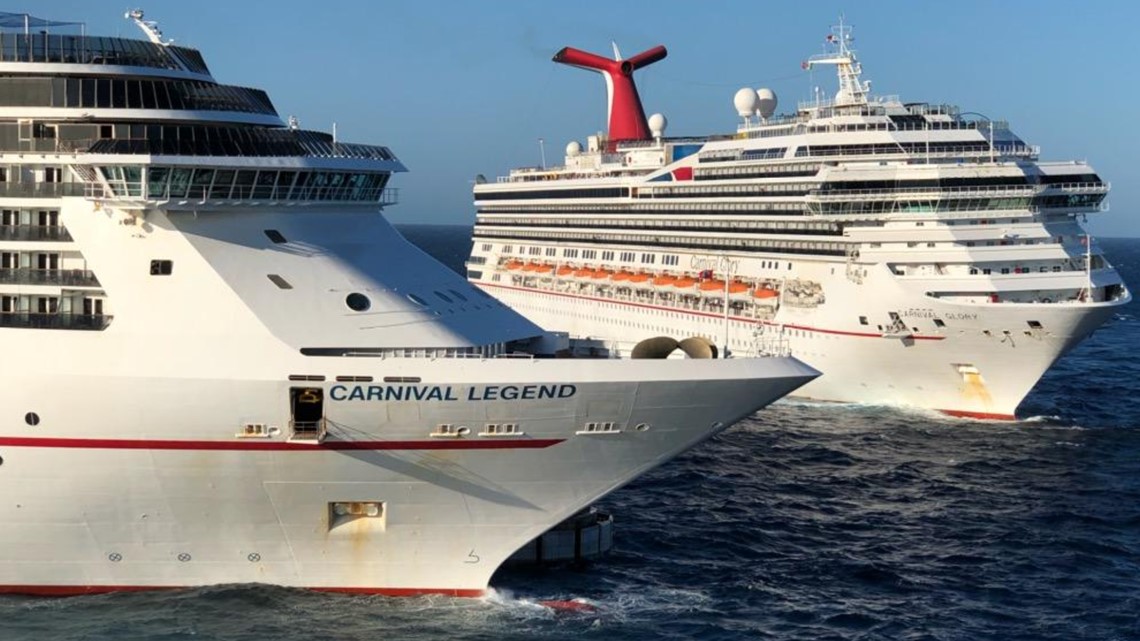 Passengers on-board Royal Caribbean's Oasis of the Seas said on Twitter that the Glory almost hit their ship too.
Passengers also captured photos showing the Carnival Glory and Legend in the minutes before the collision.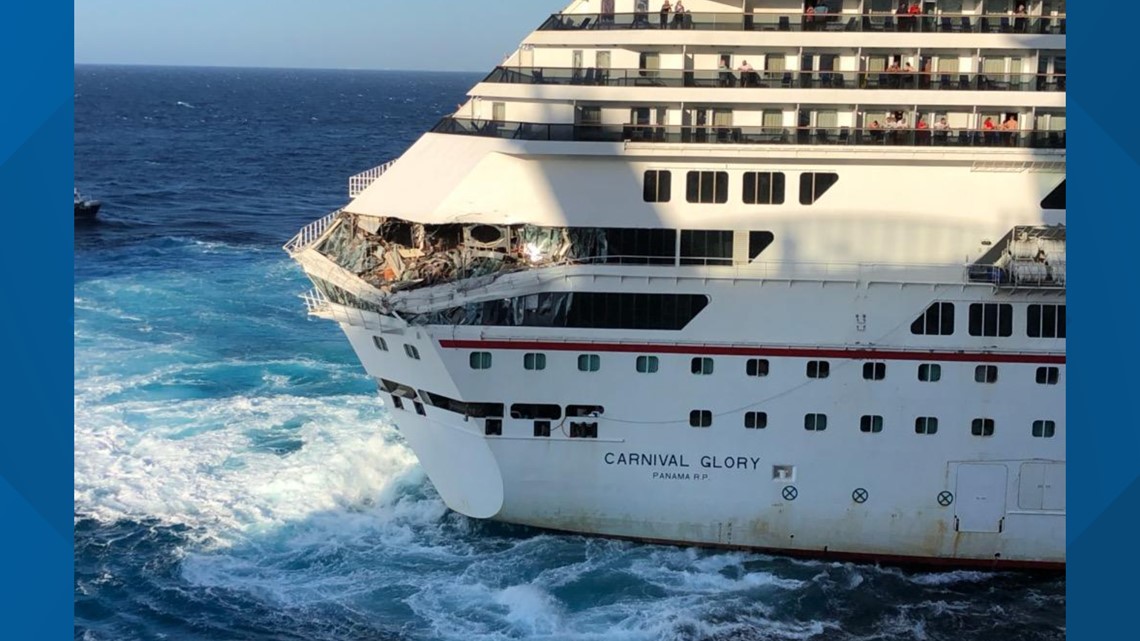 Editor's note: The below videos showing the collision include explicit language.