One construction worker was killed and 12 others were hurt after an explosion Tuesday afternoon at a hospital in Gatesville, Texas, about 40 miles west of Waco, according to police.
Officials said the explosion happened after 2 p.m. in a new construction area at the hospital and that the victims were construction workers.
A hospital spokesperson who was in a meeting at the time described the explosion as a "tremendous blast" and that "it felt like a bomb exploded."
Robert Harrell, Coryell County Emergency Managment Coordinator said people were burned.
"There were some serious injuries," Harrell said.
The injured workers were transported to area hospitals, including Baylor Scott and White Hospital in Temple and Hillcrest in Waco.
Officials believe the explosion is a construction accident inside an expansion project at the hospital and no foul play is suspected.
"I do understand that it was possibly a gas line, possibly some activity in that which caused quite a blast," Daivd Byrom, Coryell Memorial Health System CEO said.
He also said none of the hospital staff or patients were injured by the blast.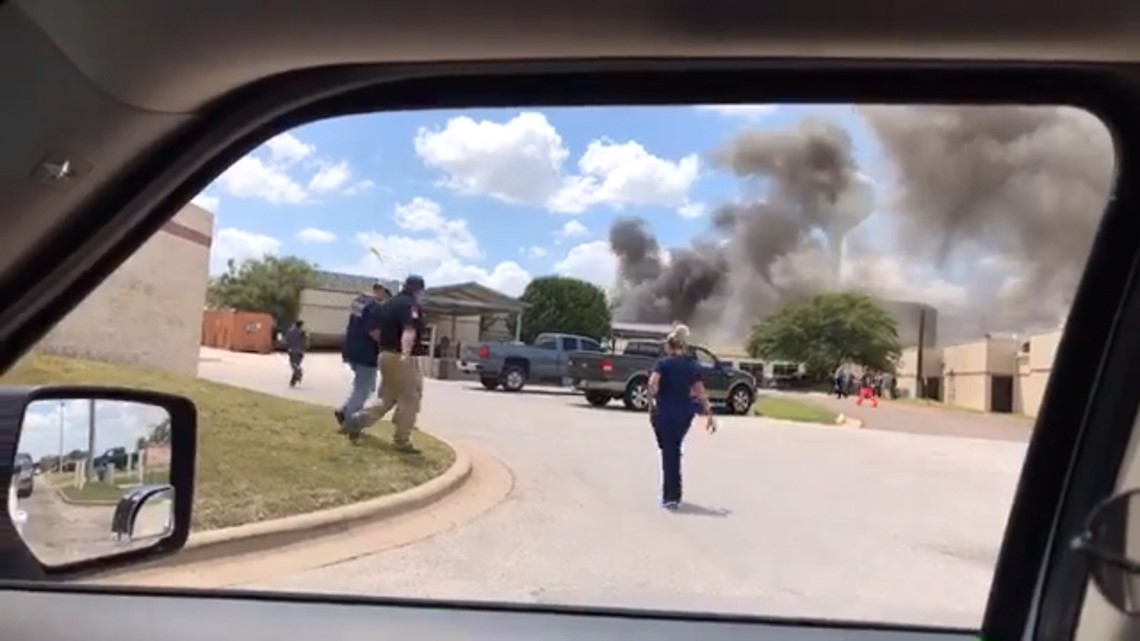 Coryell Memorial Healthcare System provides a range of health services including a 25-bed licensed hospital, Level IV Trauma Center emergency room, more than 30 primary and specialty care providers, an advanced wound care center, outpatient rehabilitation center, skilled nursing facility with long-term care and inpatient rehabilitation, assisted living and independent living apartments.
Coryell County District Attorney Dusty Boyd said the power went out a nearby nursing home and patients were evacuated to nearby churches and medical facilities.
Coryell Community Church said they will house about 20 dementia patients from The Oaks at Coryell Memorial. Those patients will be moved to other assisted living facilities by the end of the night.
Coryell Memorial Hospital will be closed for the rest of the day and it has not been determined when the facility will reopen.
Crews from the state fire marshal are investigating while crews from Atmos Energy are checking gas lines into the hospital after what officials call a catastrophic event.
While the blast is believed to be an accident, officials said there's no reason to believe otherwise, however, they aren't ruling anything out at this point of the investigation.
"Because of what's happening around the country and around the world, nothing can be ruled out yet," Coryell County Judge John Firth said.
TEGNA contributed to this report.