HOUSTON -- Sierra Tarbutton, 27, was sentenced Tuesday to five years in a Texas prison after pleading guilty to deadly conduct for allegedly discharging a firearm.
A video of Tarbutton and a male accomplice went viral on Snapchat earlier this year. The video showed the pair firing a weapon out of a moving car in a west Houston neighborhood.
Tarbutton and 29-year-old Michael Anthony Cuellar were arrested and charged in early October.
Police said Tarbutton was taken into custody at her mothers home.
"There were some abandoned buildings that were alleged to have been shot at, that's what I've heard," said her attorney at the time of her arrest. "I think deadly conduct is overblown."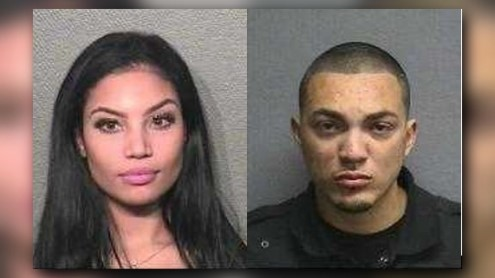 Charging documents stated Cuellar goes by the name "Money Mike" and is a local drug dealer and rapper. They also state Tarbutton has threatened a public servant in the past.
A judge denied Tarbutton bail in part because she had a prior arrest.