NEW YORK -- It was a proud night for 11Alive as Chief Investigator Brendan Keefe was awarded the prestigious Peabody Award in New York City on May 21.
After some initial banter with host Keegan Michael-Key (of Key & Peele), Keefe began his speech by stating, "Television news is broken."
Keefe went on to talk about the desire of 11Alive -- and parent company TEGNA Media -- to reinvent television news.
"I am not a reporter," Keefe said. "I am a storyteller. The George Foster Peabody Awards celebrates stories that matter -- not reports that matter. Reporters tell you what happens. Investigators tell you why it happened, and storytellers make you care, so together we can solve the problem."
Keefe vowed to "always hold the powerful accountable," and noted the irony that he was given the Peabody Award by the University of Georgia for holding the state of Georgia accountable.
The series on 911 flaws was selected from more than 1,200 submissions and was among 30 finalists. Other winners included Netflix's Beasts of No Nation, HBO's Real Sports with Bryant Gumbel and The Jinx: The Life and Deaths of Robert Durst as well as Amazon's Transparent and PBS's Isis in Afghanistan.
The Peabody Awards will air June 6 on the Pivot cable channel.
PHOTOS: 11Alive honored at 75th Peabody Awards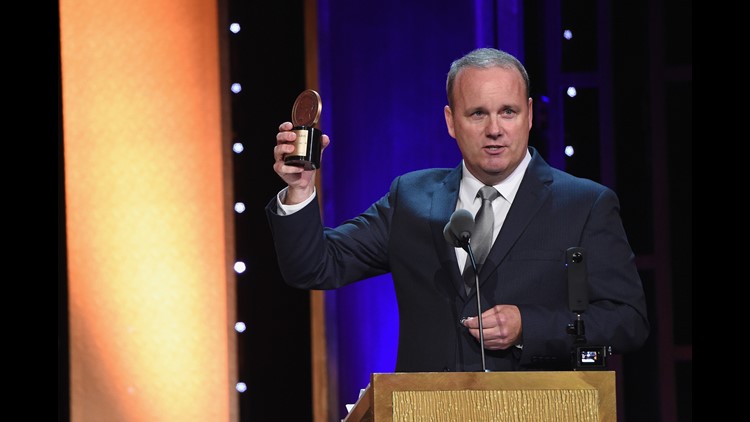 Lost on the Line: An 11Alive Investigation