HUNTSVILLE, Texas — Folks in parts of Southeast Texas are cleaning up after damage from a powerful storm that blew through Tuesday afternoon. It was a storm that left two people dead.
In Huntsville, the fire chief said they had some minor injuries and quite a bit of wind damage. He said an auto body shop and some homes were affected.
KHOU 11 News viewer Middle Regulus and her daughter were in the mall when the storm hit. They sent us this video of the aftermath along 11th Street where they saw several power lines knocked over.
Huntsville storm damage
Justin Cook sent video of the powerful wind and rain blowing through the Wildwood Shores area of Huntsville. It looked like a tropical storm.
Justin Cook also sent us this photo of a large tree uprooted in the Forest Hills subdivision of Huntsville.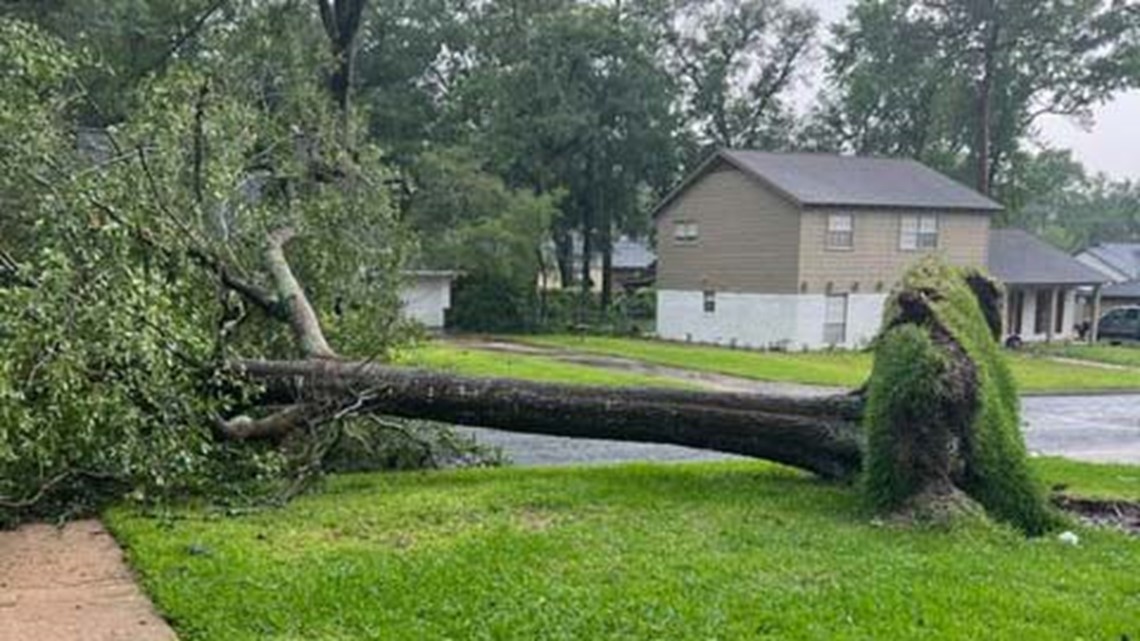 These photos are from TDCJ in Huntsville.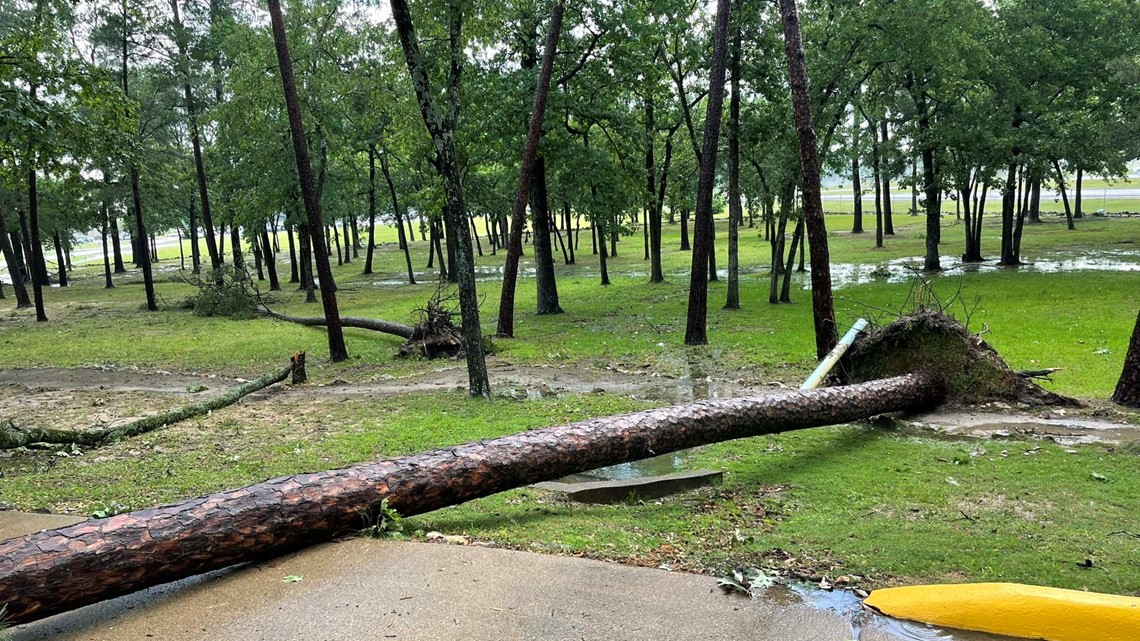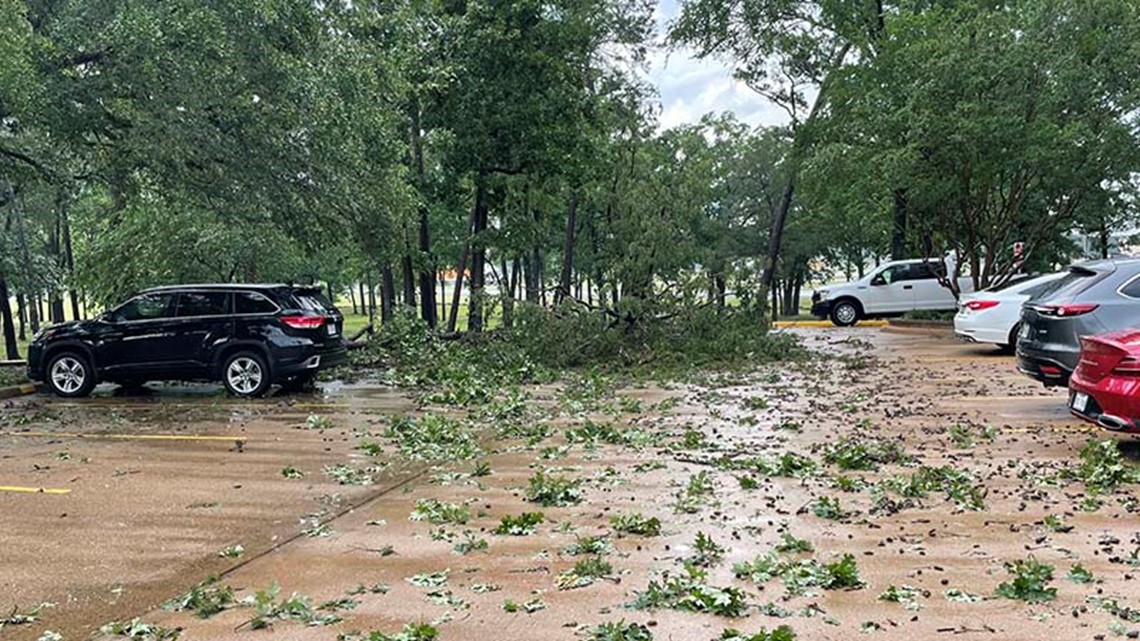 Willis storm damage
Dorothy Pickering shot this video in the Pelican Bay area of Willis in Montgomery County.
Thanks to Jonathan Buckner for these photos from the Willis area. Trees were knocked over and this car had its back windshield blown out. Parts of Montgomery County were under a tornado warning earlier this afternoon.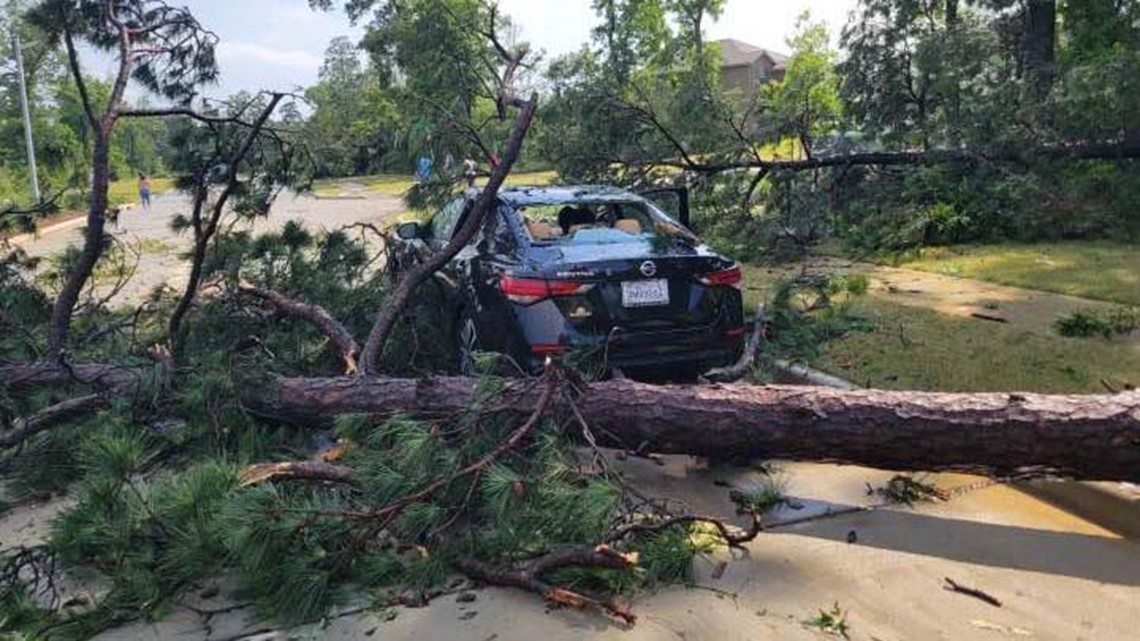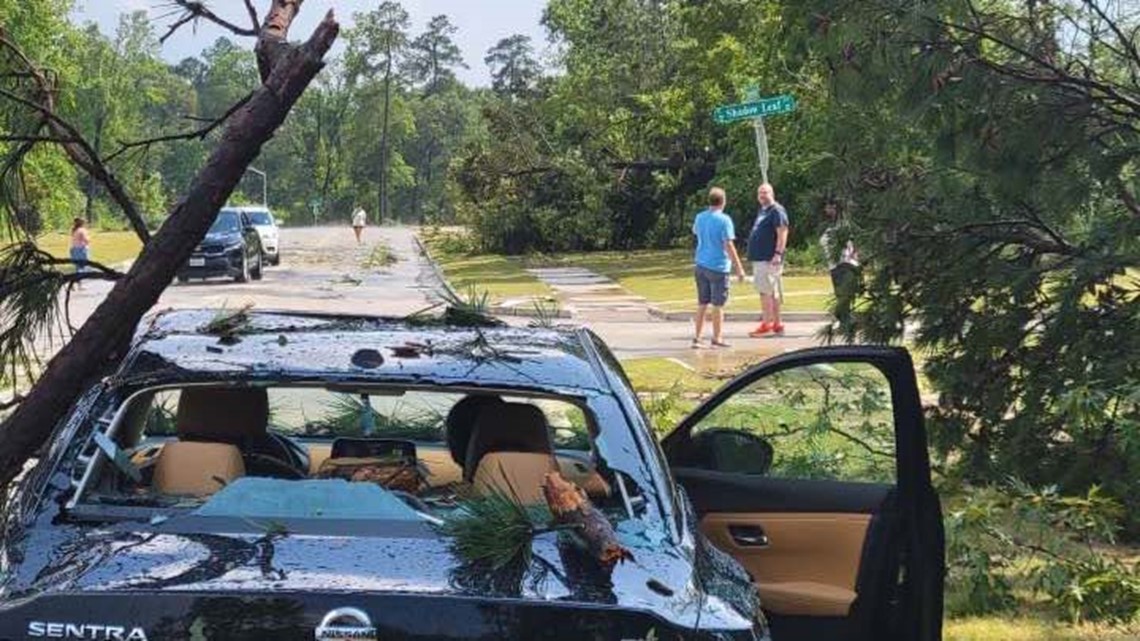 Virginia Flores also saw some downed trees along FM 830 in Willis.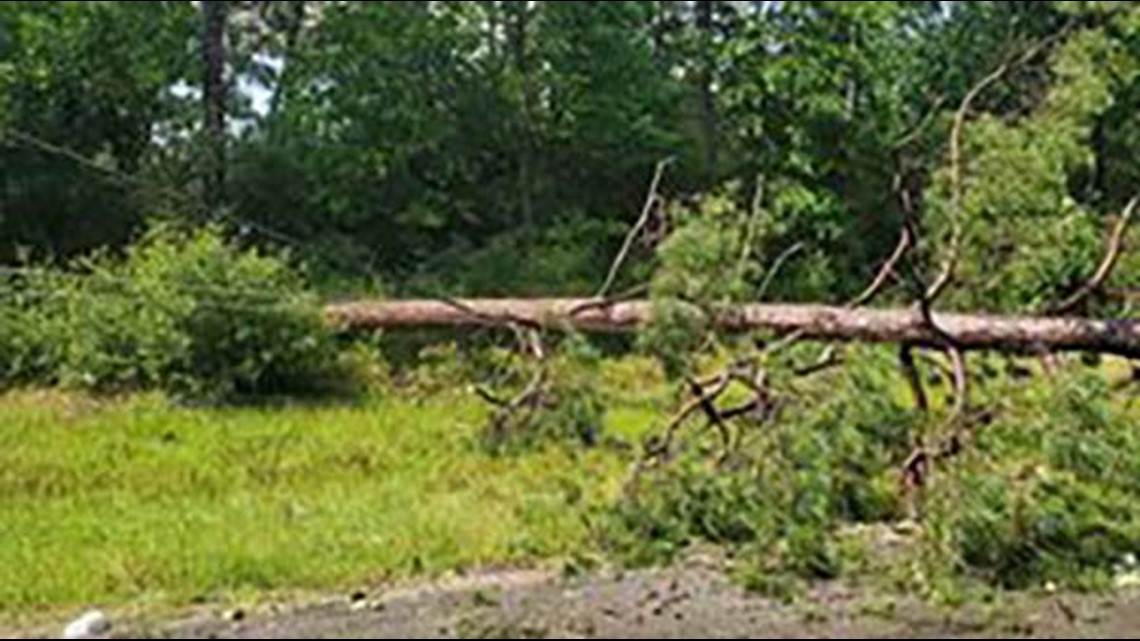 Conroe storm damage
Nicholas Baca shot this video of the dark storm clouds over Conroe as the thunderstorm approached.
There was some wind damage near the Conroe-North Regional Airport.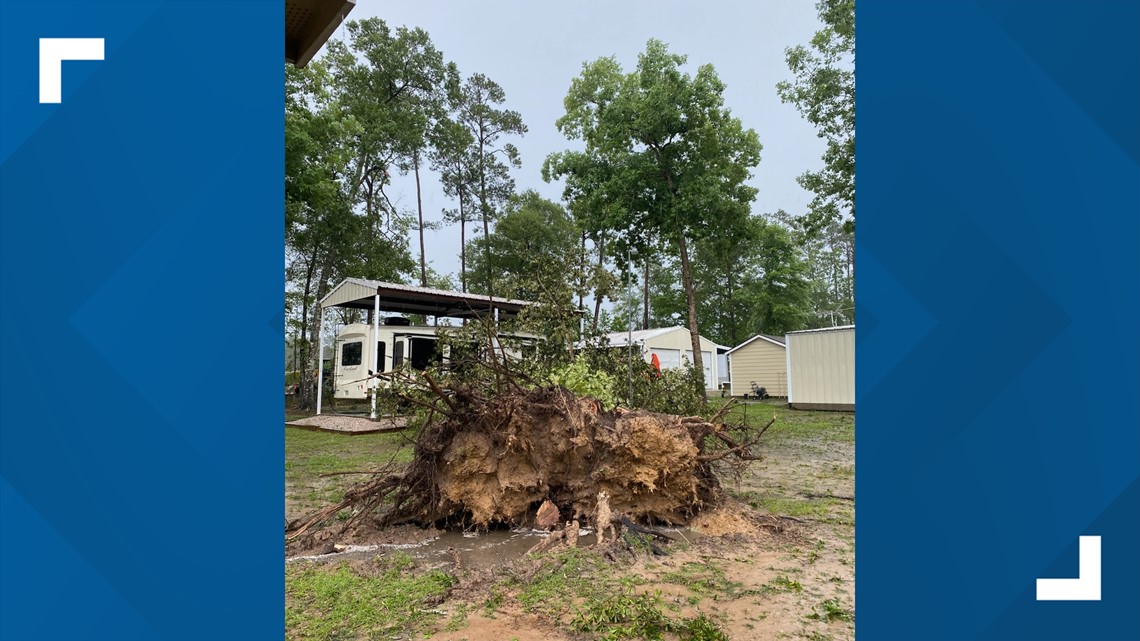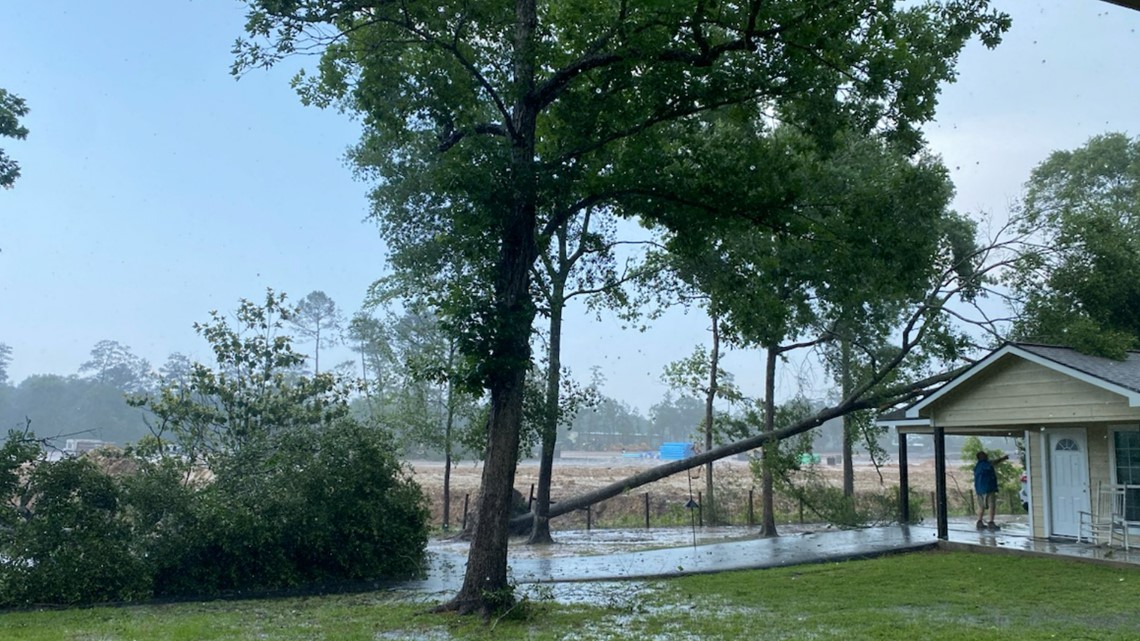 This ominous-looking cloud was near the April Sound Country Club in Montgomery.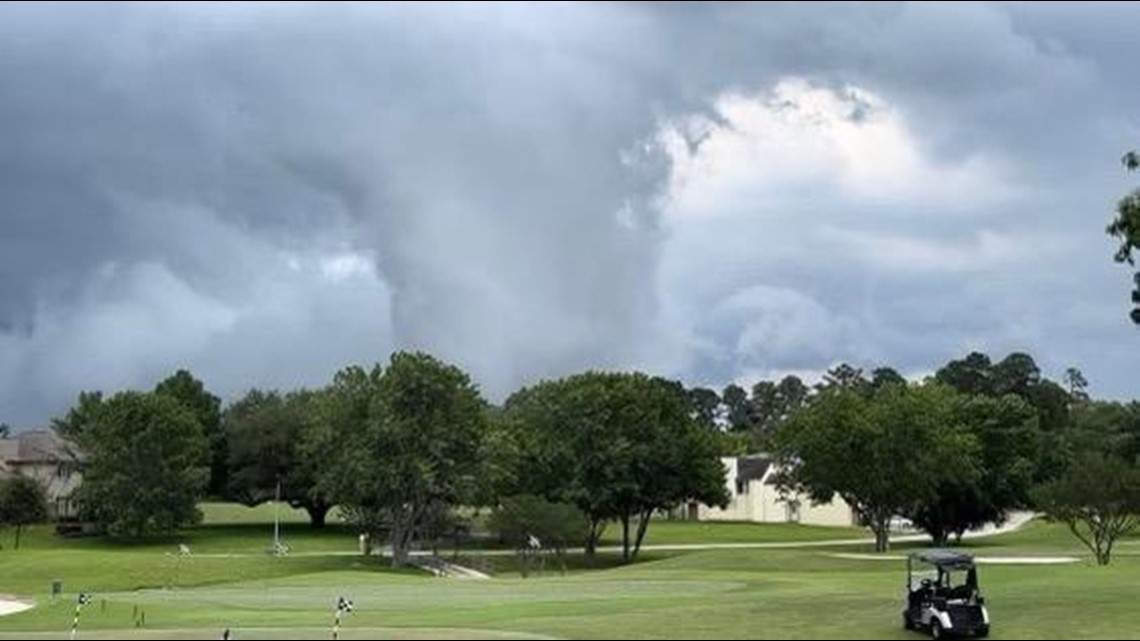 Atascocita hail
Thanks to KHOU 11 News viewer Kirsten Wilson for this photo of hail in the Summerwood subdivision of Atascocita.