AUSTIN, Texas – Who was Mark Anthony Conditt and what was his motive in the string of package bombings that claimed two lives and injured at least four others?
His past provides little insight into his future as a serial bomber.
Conditt, 23, who died early Wednesday after detonating a device and killing himself during a confrontation with police, had no criminal history.
PHOTOS: Scene where Austin bomber killed self Wednesday morning
Photos: Scene where Austin bomber killed self Wednesday morning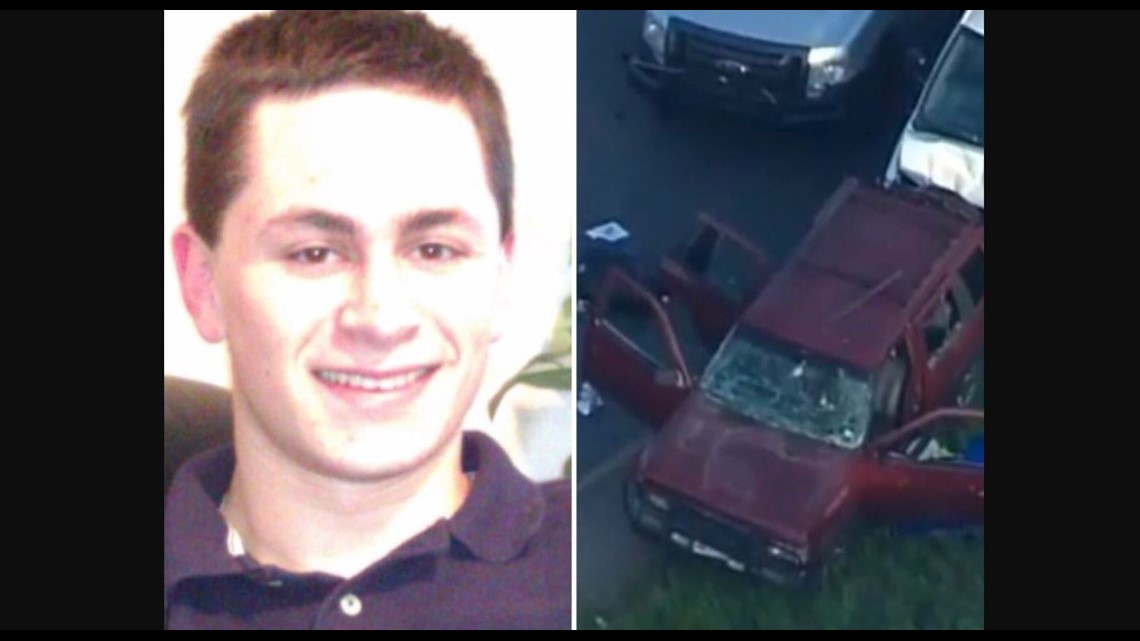 Authorities said late Wednesday that a recording by Conditt mentioned troubles in his personal life but nothing about hate or terrorism.
"There are not a lot of meaningful details about his background that will reveal anything unique about him," Gov. Greg Abbott said.
The oldest of four children, Conditt was home-schooled through high school.
The Austin-American Statesman reported Conditt's mother, identified as Danene Conditt, posted a photo of him in February 2013 when he finished high school.
"I officially graduated Mark from High School on Friday. 1 down, 3 to go. He has 30 hrs of college credit too, but he's thinking of taking some time to figure out what he wants to do….maybe a mission trip. Thanks to everyone for your support over the years."
RELATED: In recording, bomber talks about seven devices
READ: Austin bombing suspect is dead after blowing self up, sources say
TIMELINE: Austin bomber confirmed dead
INTERACTIVE MAP: Texas explosions
READ: How police tracked down the suspected Austin serial bomber
In a statement, family members in Colorado said "we had no idea about the darkness that Mark must have been in..."
Conditt was a student at Austin Community College from 2010 to 2012, a representative confirmed to KVUE. He did not graduate, the representative said.
A 2012 class blogging assignment included writings from a Mark Conditt from Pflugerville.
That blogger described himself as "not that politically inclined.But he offered strong opinions on controversial topics such as "why gay marriage should be illegal" writing that "homosexuality is not natural."
In another blog post, Conditt considered "doing away with sex offender registration."
He also wrote about hobbies, including cycling, tennis, reading and music. Nothing out of the ordinary.
Crux Manufacturing hired Conditt about four years ago when he was 19. Conditt's employer said he "seemed like a smart kid who showed a lot of promise." The owner said Conditt did a little bit of everything, from purchasing to sales, in their turnkey engineering and machine shop operation. The company makes semi-conductor parts for several different industries.
"He was very quiet and introverted," the owner said.
The small business owner said, over time, Conditt did not meet job expectations and was given several warnings and opportunities to improve.
"He would prioritize things in his own way," he said.
Those priorities did not coincide with the company's vision and Crux Manufacturing fired Conditt last August, according to the owner.
The owner said Conditt was never confrontational and there were no specific incidents or argument that resulted in his termination.
Victor Gonzales, the mayor of Pflugerville, told the Associated Press that Conditt lived about two blocks from him. The suspect's father helped him buy the house and make payments, according to records.
Fralen Allen, who works near Conditt's home, told USA Today that she was stunned that the quiet community would be a crime scene.
"I'm sickened," she said. "Surely in hindsight someone must have known and maybe this could have been prevented."
Another neighbor described Conditt as a nice kid.
"I know this is a cliché but I just can't imagine that," she said to the Statesman. She spoke on the condition of anonymity and whose children grew up playing with Conditt on Pfluger Street.
Governor Abbott is hopeful for more answers as the investigation continues.
"Because we believe, we will have access to computers, to phones, to other media information that he has, we will be able to put pieces of the puzzle together to explain what happened," he said.