The video above is from related reporting.
The Texas Department of Criminal Justice announced Friday that visiting hours for Saturday and Sunday won't happen.
"Due to the ongoing efforts in the apprehension of escaped inmate Gonzalo Lopez, visitation for the following units will be cancelled for May 14, 2022," agency representatives posted on social media. "Until further notice, please contact unit prior to travelling for visitation."
The advisory listed more than 40 facilities in central, eastern, and southeast Texas that were impacted.
TCDJ representatives didn't elaborate on why visitation hours were canceled, though it's not an uncommon practice during high-profile escapes.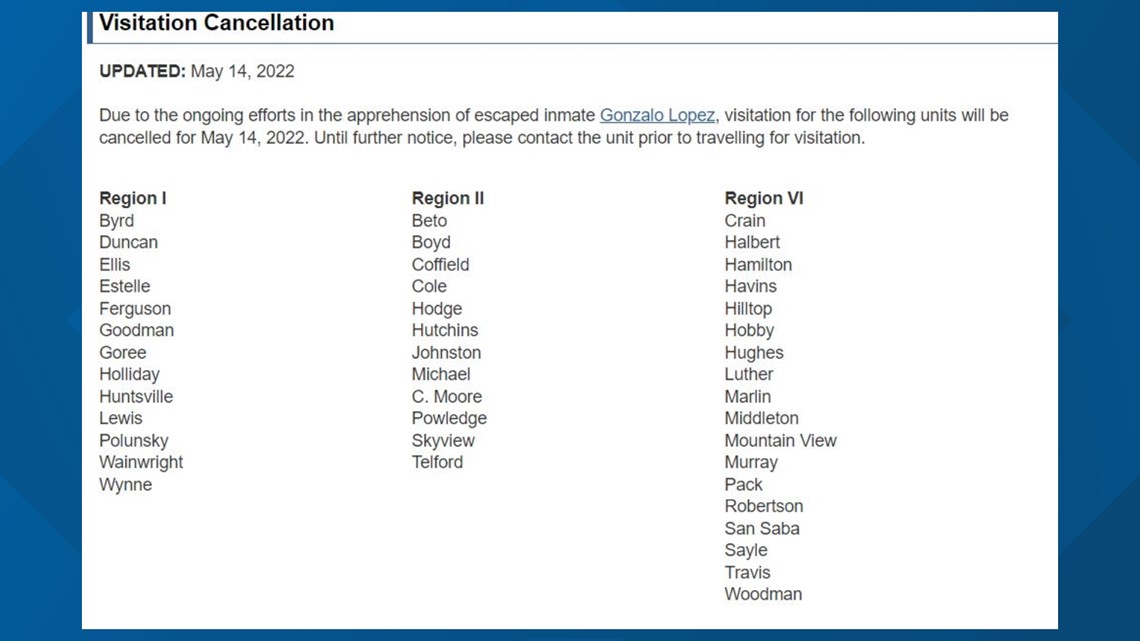 The agency maintains a visitation hotline for the public to answer questions about visitation policies and other topics. You can call 844-476-1289 on Saturdays and Sundays from 8 a.m. to 5 p.m.