GRIMES COUNTY, Texas - Texas bullet train developers on Thursday released renderings and new details on its proposed station in the Brazos Valley.
The terminal, which will be the only midway stop on the line from Houston to North Texas, is set to be built on 60 acres in the Roans Prairie area of Grimes County along Highway 30 and west of Highway 90.
The station is expected to serve the Bryan-College Station and Huntsville areas. A shuttle service is planned that will directly link the Texas A&M University campus to the station. From there, the trip to Dallas would be roughly 50 minutes on the train and roughly 30 minutes to Houston.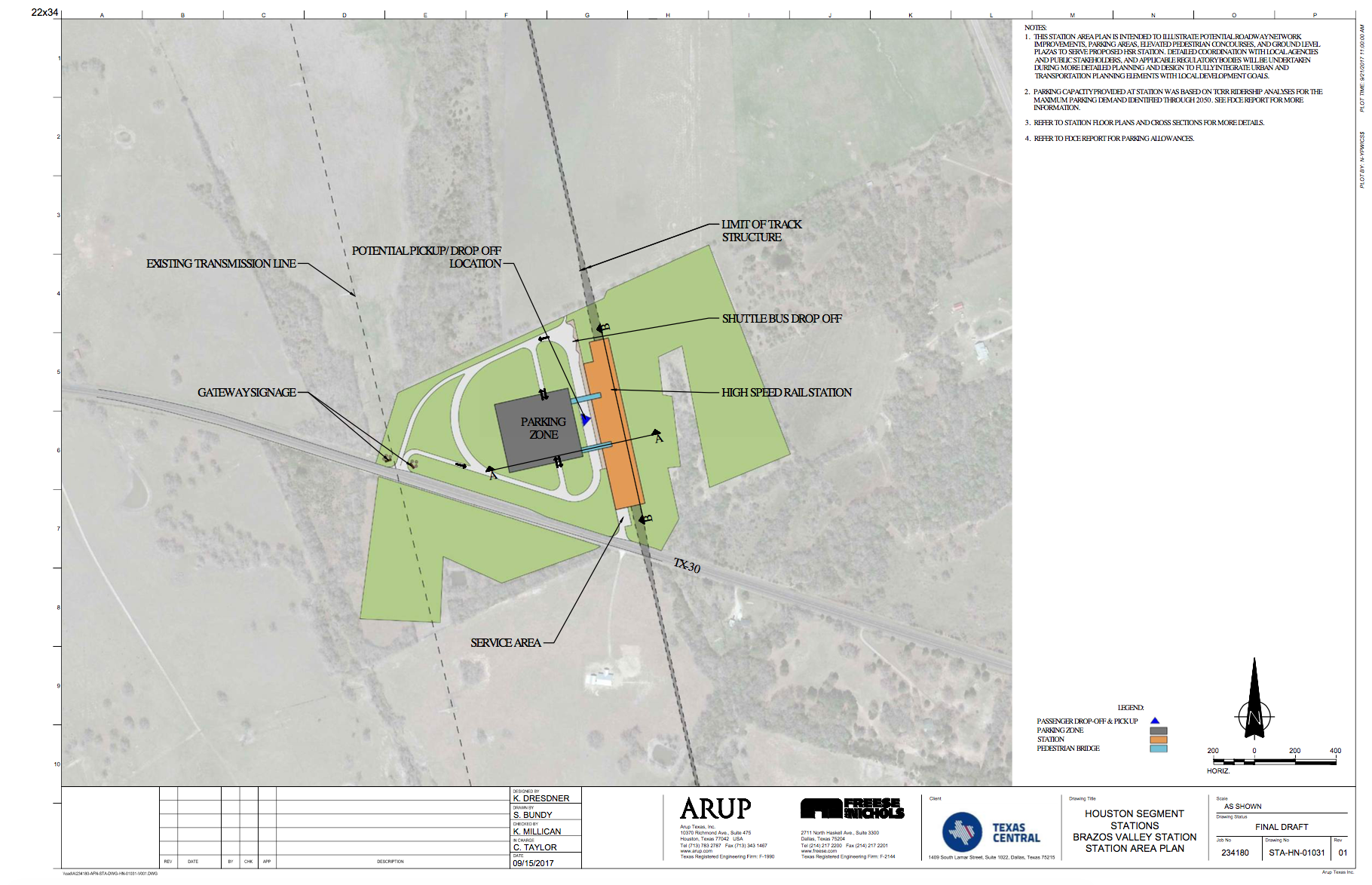 The terminal is part of a $1 billion investment Texas Central is making in Grimes County. The investor-owned project is not taking federal or state grants for construction or its operations and already has agreements with the current owner of the site.
The train is expected to create 10,000 jobs during each year of construction and about 1,000 full-time jobs when operations start, including 124 in Grimes County.