SOUTH PADRE ISLAND, Texas — A large condo complex went up in flames Saturday morning on South Padre Island.
Firefighters had their hands full with the massive blaze at the Gulfpoint Condos. It was still burning three hours after it started.
We are waiting to hear if anyone was injured. A few firefighters were treated exhaustion and dehydration, according to KRGV.
The building appeared to be a total loss.
The fire was caused by a lightning strike, according to the National Weather Service, and strong winds helped it spread.
Heavy rain helped firefighters get a handle on the fire.
Several area fire departments battled the multi-alarm fire.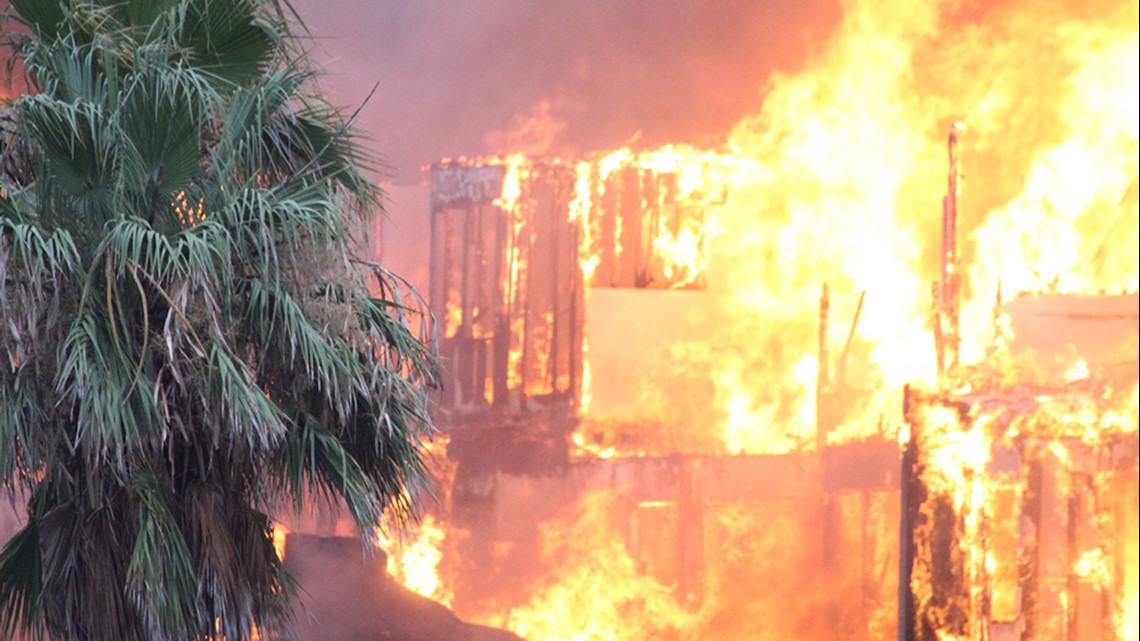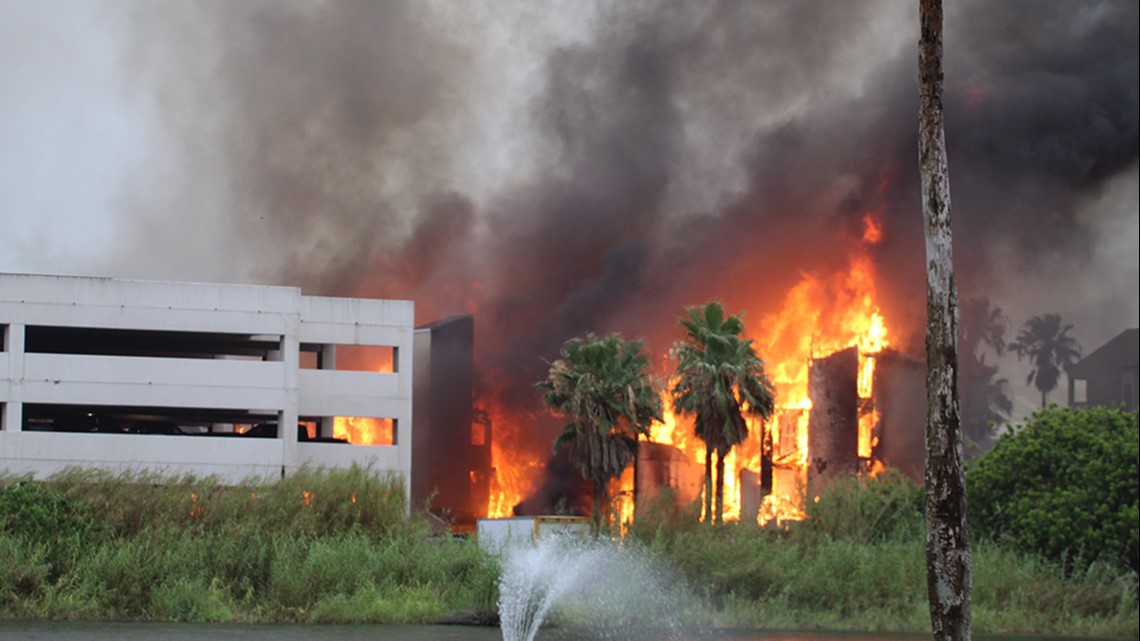 According to a spokeswoman from the city, Nikki Sotto, several agencies such as South Padre, Brownsville fire, Port Isabel police and fire, EMS and the Department of Public Safety (DPS) are on scene.
This is a developing story. Check back for updates.
Great news if you watch TV with an antenna
KHOU has just upgraded its technology. If you were unable to receive KHOU with your antenna in the past, try again on channel 11.11. You may have to rescan your channels for it to work – if that's the case, we've got some instructions at KHOU.com/antenna. If you already see KHOU on 11.1, you may now ALSO see it on 11.11 – it's the exact same programming. We're really excited to be able to bring our KHOU 11 News, CBS shows and sports, Wheel of Fortune, Ellen and Great Day Houston to more homes around the area. If you're still having trouble, please contact us here and we'll try to get you set up.