PASADENA, Texas - Several Pasadena ISD students on their way to graduation suffered minor injuries Thursday after a crash involving multiple school buses.
District officials say four to five buses were involved in the accident on Beltway 8 South near Blackhawk. They say 13 people were treated for minor injuries: 11 students, a teacher and a bus driver.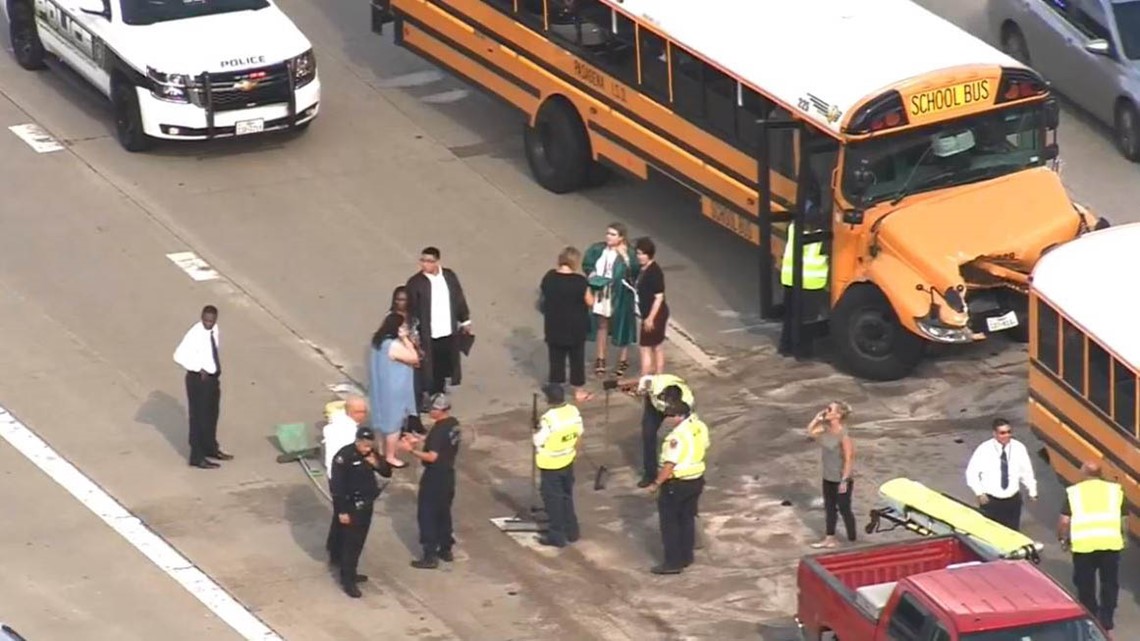 The buses were carrying students from Pasadena Memorial High School en route to NRG Stadium for graduation. Backup buses were sent to transport them.
Pasadena ISD decided to delay graduation Thursday as they waited for students who were treated and released from the hospital to arrive at NRG Stadium. Nine of the 11 students made it to graduation on time.
District officials said two others still in the hospital will get private graduation ceremonies at a later date.
The remaining students in the hospital are being evaluated by doctors.