HOUSTON — Several flights at Hobby Airport were cancelled or delayed Sunday as severe weather passed through the Houston area.
Bush Intercontinental Airport is under a ground stop.
A photo sent in by KHOU Digital Content Manager Michelle Homer, who is waiting to catch a flight this afternoon at Hobby, shows several cancellations at the check in monitors.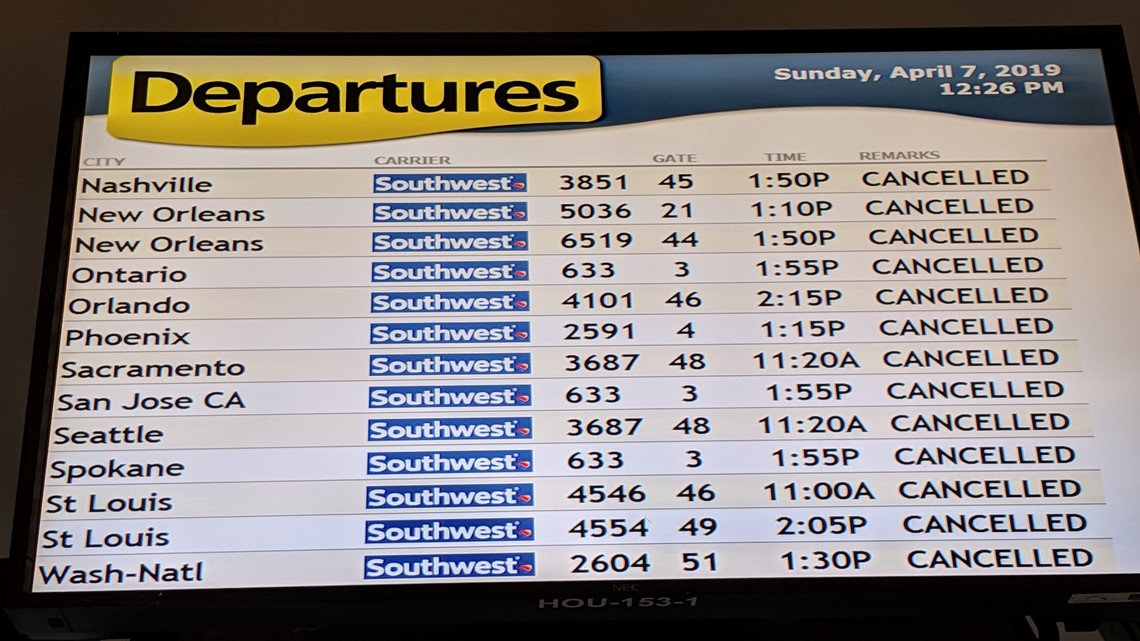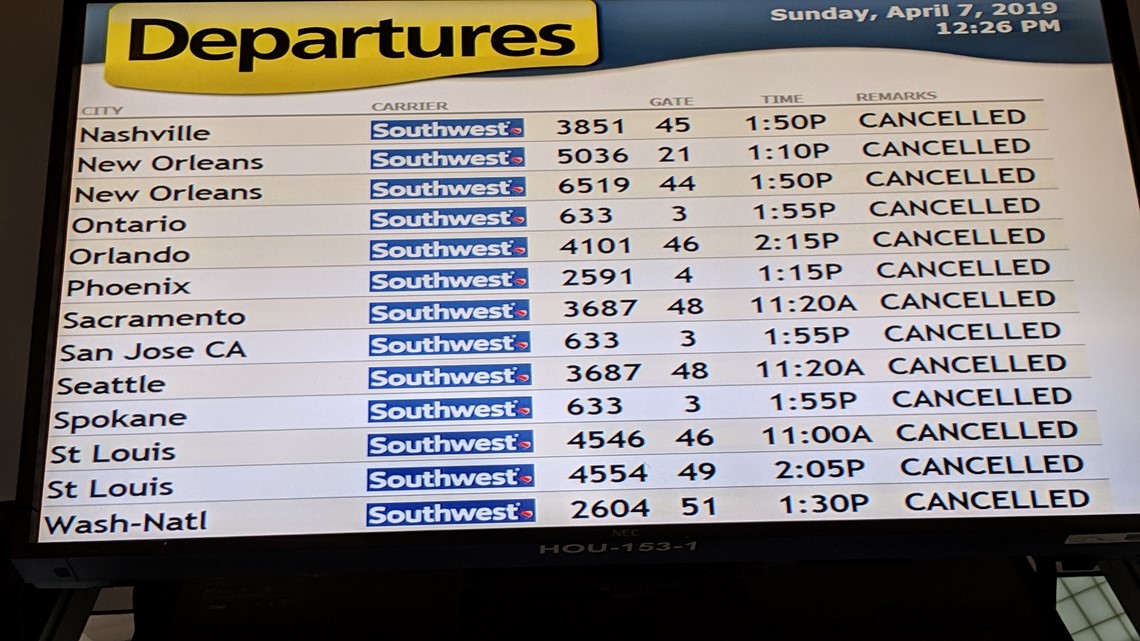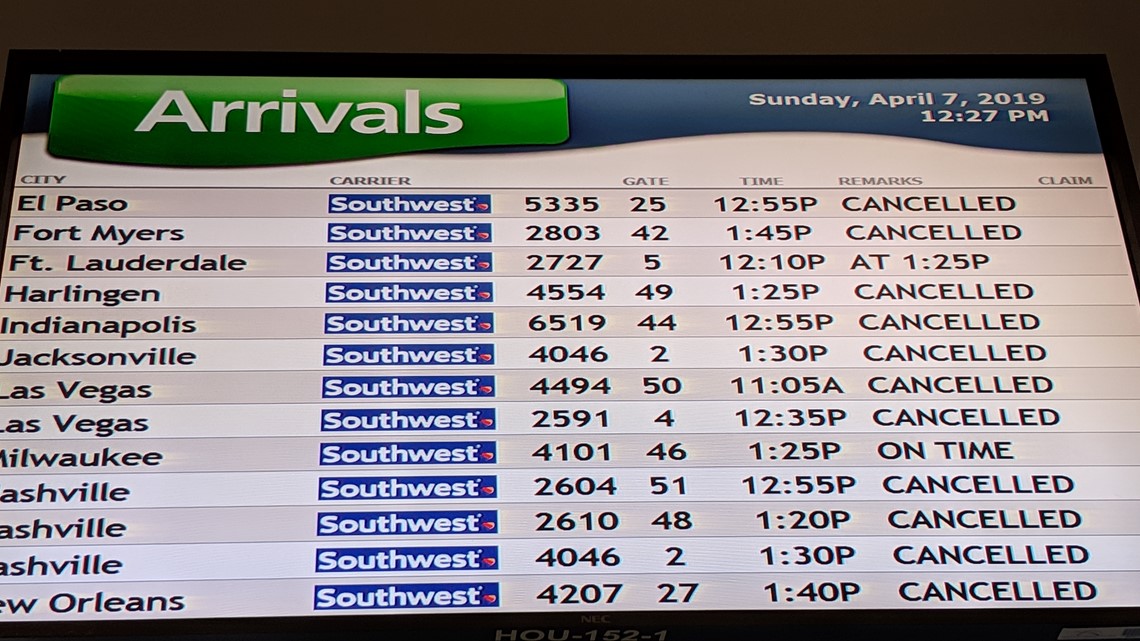 If you are catching a flight out of Houston this afternoon, please check in with your airline.
Storms are quickly moving through the area. Chief Meteorologist Davis Paul says much of the weather should be gone by 2 p.m.