HOUSTON — If you signed one of our KHOU 11 cards in honor of President George H.W. Bush, we have a special message for you.
Bush 43 sent us a thank you note to pass along to all of you.
"The Bush family is grateful for the sweet remembrances of my dad from friends and fellow citizens," the note reads. "We give thanks to God for George H.W. Bush and for the many who have prayed for him and for us."
We collected close to 2,000 cards after President Bush passed away in November, and sent them to the family in a special box.
Bush family sends thank you for your sweet messages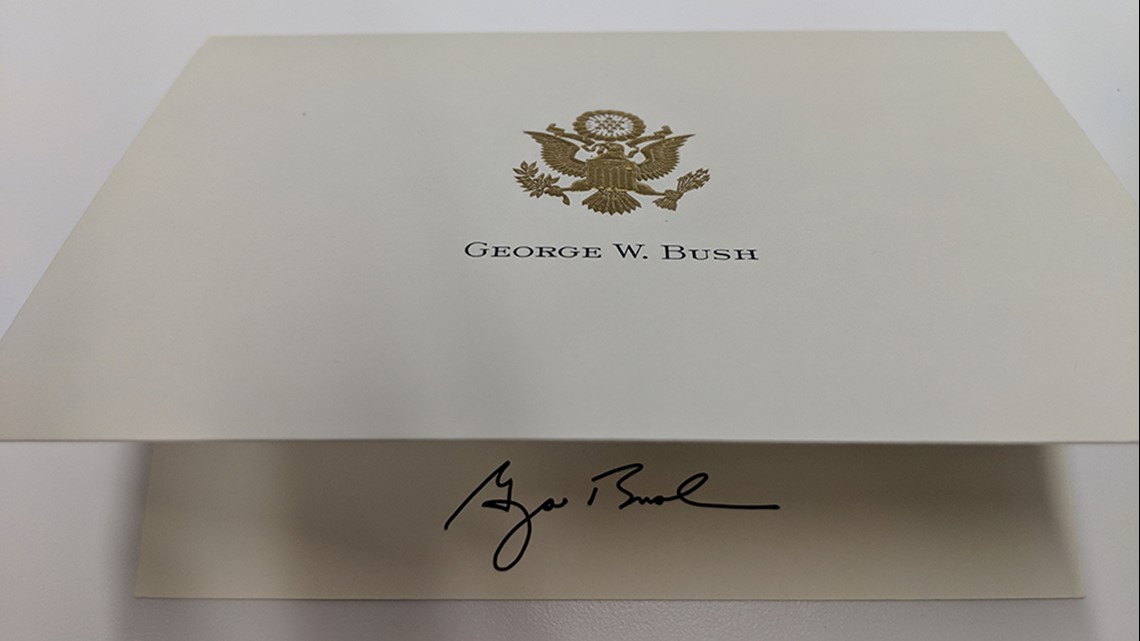 RELATED: Remembering George H.W. Bush
► Make it easy to keep up-to-date. Download the KHOU News app now.
Have a news tip? Email us or message us on our Facebook page or Twitter feed