HOUSTON -- A pilot ejected from an F-16 jet with missiles on board when it crashed and caught fire at Ellington Field Wednesday.
The pilot, who is from a detachment of the 138th Fighter Wing, crashed on takeoff during a training flight.
"It was extremely dramatic to see," said Christopher Ebdon, who witnessed the crash. He works on Vietnam-era aircraft at Ellington and watched as the modern jet went down during takeoff.
"We watched the wall of smoke go up from when the F-16's wing tank hit the ground and ruptured and caught fire" Ebdon said.
Photos: F-16 crashes at Ellington Field
The Fighting Falcon pilot, whose name hasn't been released, was taken to an area hospital by military transport.
"He was basically pretty lucky to be able to eject at zero altitude and walk away from it really," Ebdon said.
Ebdon said the pilot was able to walk to the ambulance on his own.
"Looks like he's gonna be OK," said HPD Assistant Chief Larry Satterwhite.
The jet was carrying missiles and was on a training mission for NORAD.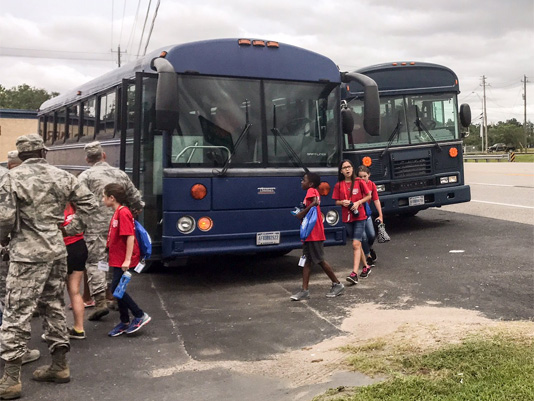 The Houston Fire Department sent a decontamination task force to the scene but they were waiting for the jet to run out of fuel before emergency crews and investigators approached it.
The airport was quickly evacuated, including children on a field trip. As part of the 4000-square foot radius evacuation zone, a nearby construction site and golf course were also evacuated.
#Ellington field evacuated after pilot ejects from burning F-16 on tarmac. Live report at noon on #khou11 pic.twitter.com/lDsGOM71R9

— Matt Dougherty (@MattKHOU) June 21, 2017
"We saw the fire, we saw black smoke billowing," said Tiffany Franke, whose robotics team was touring Ellington. "We were wondering what was going on."
The evacuees were taken to a nearby American Legion. Angel Fajardo rushed there to pick up her son.
"He told me something happened on Ellington and to come get him," Fajardo said.
The Houston Office of Emergency Management asked the public to avoid the area around the airport as the situation was assessed, but they said there was no threat to residents.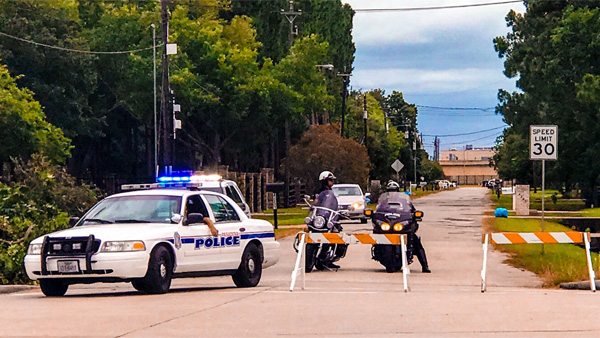 Officers blocking nearby roads told KHOU 11 News they believed extra precautions were in place because the jet had ammunition onboard, but the military has not confirmed what kind of ammunition.
"The Houston Fire Department is responding to a military jet which has caught fire on the north side of Ellington Field in southeast Houston," Houston OEM stated. "Personnel from Ellington Field are being evacuated, and residents in the area can expect to see increased traffic and emergency vehicles."
Witness Theresa Hodges tells KHOU 11 she was walking in a neighborhood near the airport when she heard the jet flying overhead. She then saw smoke a short time later.
Other neighbors reported hearing a loud boom.
Police closed Beltway 8 from Crenshaw to Galveston Road but it reopened late Thursday afternoon.
According to the Houston Airport System, Ellington Airport supports various operations of the U.S. military along with NASA and some private aviation tenants.