HOUSTON -- Texas Central announced Monday that Northwest Mall is the "preferred location" for the Houston bullet train station. The mall would be bulldozed to make room for a state of the art rail station.
"This station, this bullet train, is a game changer," said Mayor Sylvester Turner. "This not only is a small step, this is a huge step, and not just for the Northwest Mall location, but for the entire quadrant, that whole northwest quadrant, and quite frankly, for the entire city of Houston and the whole region."
At up to 205 miles per hour, the bullet train will move passengers between Houston and Dallas in 90 minutes. It will also stop in Brazos Valley, between College Station and Hempstead.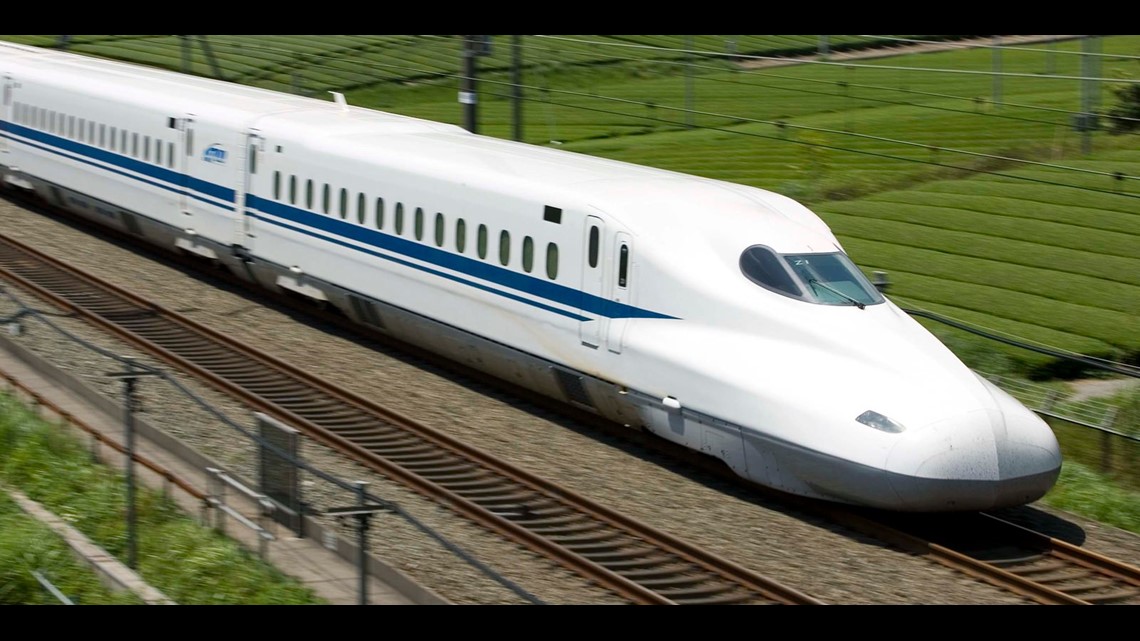 The bullet trains will be the same type used safely in Japan for decades. They will travel to and from Houston along Hempstead Road through Waller County.
Officials say the trip will cost about two-thirds the price of a plane ticket.
Turner said the project will create 10,000 jobs during each year of construction and 1,500 full-time jobs when the trains start rolling. About a third of those jobs would be in Houston.
The project is estimated to cost $12 billion and will be funded entirely by investors -- no tax dollars.
Texas Central says it has investor commitments in excess of $115 million and has aquired 30 percent of the land needed to complete the project.
"Before we break ground, we'll have all of the capital we need committed and ready to fund," said Texas Central President Tim Keith.
The private company says support for the project is picking up steam because of the economic impact it could have on Texas.
The White House has listed it as one of its infrastructure priorities.
The company hopes to start construction next year.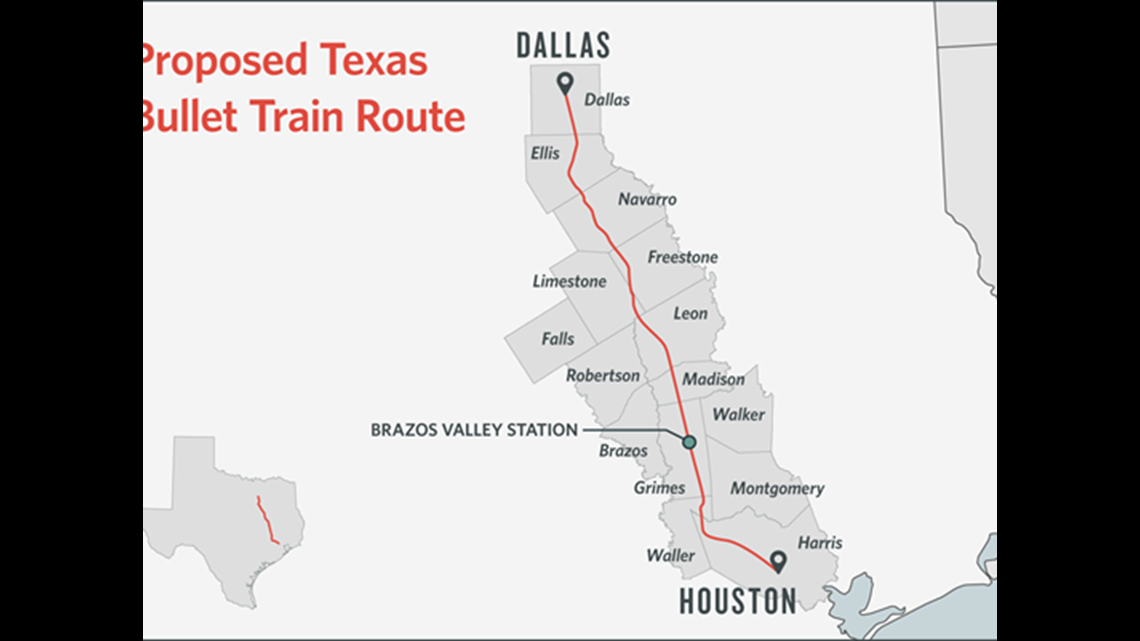 If you'd like to learn more about the bullet train, three more public meetings are scheduled:
Harris County: Monday, Feb. 5, 2018, 6 p.m. to 10 p.m., Woodard Elementary School, 17501 Cypress North Houston Rd, Cypress, 77433
Grimes County: Tuesday, Feb. 6, 2018, 6 p.m. to 10 p.m., Navasota Junior High, 9038 Highway 90 South, Navasota, 77868
Waller County: Tuesday, Feb. 6, 2018, 5 p.m. to 9 p.m., Waller High School, 20950 Fields Store Rd, Waller, 77484