According to Chief Tom Cromie, Sgt. Kaila Sullivan, 43, was struck while attempting to arrest a suspect in the 2000 block of San Sebastian Court. Cromie said Sullivan was on the call to back up another officer.
The driver had an active warrant for domestic violence out of Harris County.
While the suspect was being handcuffed, he was able to get away from Sullivan and the other officer, get back in his vehicle, and according to investigators, hit Sullivan with the Jeep while leaving the scene.
That Jeep was later found abandoned in an apartment complex parking lot.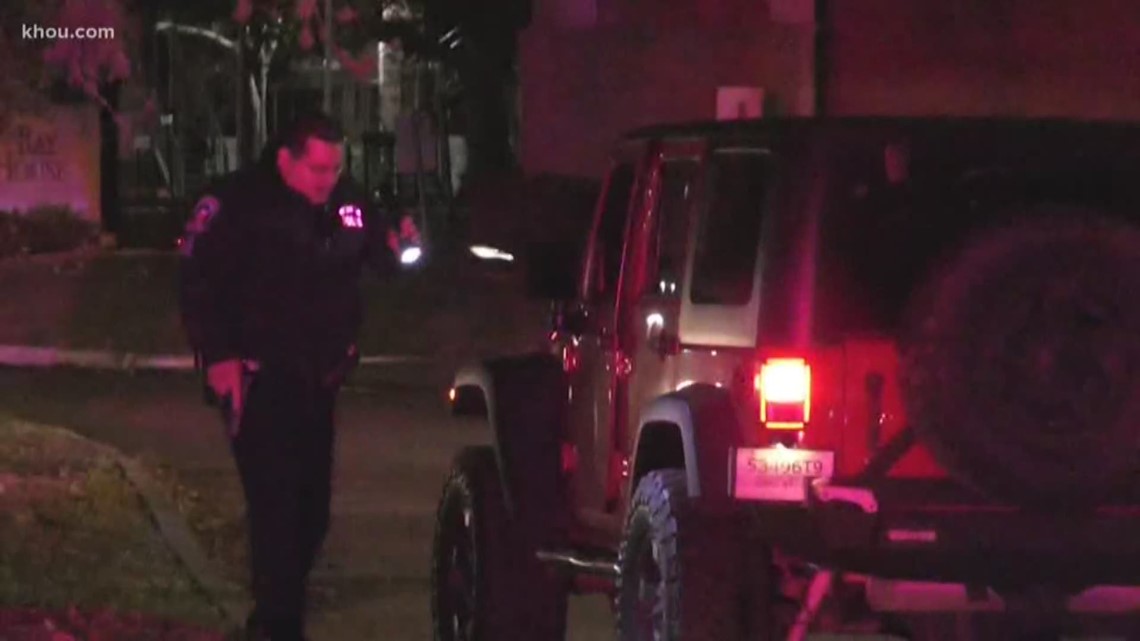 Law enforcement didn't immediately release the name of the suspect, but late Tuesday night there was an active manhunt both on the ground and from the air.
Police described the man as a being in his 20s and was last seen wearing a hoodie.
Cromie described Sullivan as a "true professional," a "police officer at heart" and said, "her blood ran blue."