Noppe is 5 feet, 6 inches tall and weighs about 110 pounds. It's not known what she was wearing at the time of her disappearance. Noppe is believed to be near George Bush Park or the surrounding area. Her home backs up to the 7,800-acre area.
Texas EquuSearch says Noppe could be disoriented and confused due to mid-stage Alzheimer's. They called off the search at sunset Wednesday but said efforts will resume at 9 a.m. Thursday.
The area of the park behind Noppe's neighborhood is the focus of the search.
"She went for a walk with our dog, Max, and just never came back home," her son, Justin Noppe, said.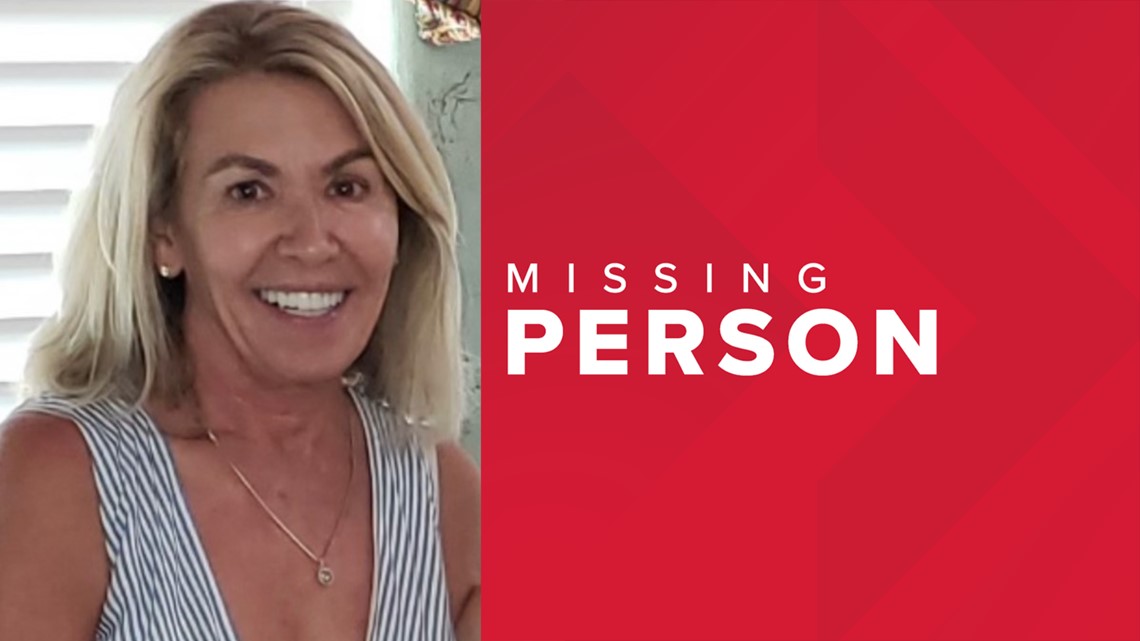 Justin and other family members have hardly slept since the search began.
"We were over there all last night from 4 (p.m.) to 2:30 in the morning ... looking, screaming her name ... just trying to get her home, trying to do whatever we can, follow leads, trying to just ask for any kind of held we can get," Justin said.
Flyers have been posted all over the neighborhood and a photo was shared by the Harris County Precinct 5 Constable's Office showing Noppe and her dog passing in front of a neighbor's home.
"The only thing I can say is she's the nicest person you'd ever meet, OK? And we just need to find her," neighbor Michael Akinsm said.
Justin said his mother knows the park very well.
"Don't see how she would get off the paved paths. She knows there's snakes out there," Justin said.
Texas EquuSearch and tons of volunteers know the humidity and likely lack of food and water are taking a toll.
"Right now, we're still assuming that she is alive and maybe just lost," Texas Equusearch's Angelina Farris said.
There are no plans to scale back search efforts anytime soon. Officials said there's a possibility that Noppe is in a neighborhood off Fry Road as well.
Texas Equusearch said on Wednesday about 100 community members signed up to help look.
"I don't personally know Sherry but I am out here looking for her because if it was my mom, I would certainly want somebody to go looking for her as well," volunteer Connie Riegel-Cardenas said.
If you have any information on Noppe's disappearance, you are asked to contact the Harris County Precinct 5 at (832) 927-6775 or Texas EquuSearch at (281) 309-9500.
Thousands of people go missing every year across the United States, and there are organizations and law enforcement agencies that work to bring them home to loved ones.
The Texas Center for the Missing is an organization with Houston roots that works to educate loved ones and authorities on finding the lost.
From resources that deal with missing children to endangered adults, the non-profit organization has compiled a wealth of resources to help.