At a news conference, Rosen said Detamore was "fazed and disheveled" when he was found at a San Antonio bus stop. He went with officers voluntarily for the drive back to Houston.
"He was ready for treatment, ready to be medically helped," Rosen said.
Precinct 1 officers who "specialize in mental health operations" took him to a Houston hospital to be evaluated and treated.
"We were able to work collaboratively with the family to get him and bring him back to Houston and place him in a hospital for treatment. We are very happy that he was found unharmed," Rosen said. "Brett has three children and those children need to have a father."
Detamore had been missing since, Wednesday, June 21. He was last seen leaving West U, east of Bellaire, early that morning.
Several agencies joined the effort to find Detamore. Texas Equusearch volunteers also helped search for clues at Bear Creek Park where Detamore's burned truck was found the same day he disappeared.
We've learned Detamore, who has ties to multiple properties, faces at least two civil lawsuits claiming he defaulted on business loans totaling hundreds of thousands of dollars.
"Early on, our guys were able to determine that he probably left on his own for a lot of reasons," he said. "People have those struggles every day. What was going through his mind, I don't know. People have struggles, they go through things and deal with them in different ways. All I know is that we got him to a place where he is able to get the proper care that he needs."
WUPD Chief Ken Walker was asked about possible criminal charges.
"We are still investigating people that may have been complicit in some things that were occurring," he replied.
Rosen admitted the investigation and search that took place in blazing heat cost "a lot" but said they were just doing their job.
"The ones I feel badly for are the great people at Equusearch. It was hot Friday," he said. Texas Equusearch founder Tim Miller said he'd do it all again because you never really know how these cases might end.
Detamore's family released the following statement on Tuesday:
Over the last six days we have been trying to piece together information relevant to Brett's whereabouts. We still have more questions than answers and we're still working to sort through each and every detail.
Thanks in part to Constable Alan Rosen and his team, last night we were able to locate Brett.
We want to personally thank each and everyone who jumped in to help including West University PD, Constable Alan Rosen and his team in Precinct 1, Precinct 5, Tim Miller and the team at EquuSearch and every single volunteer who took time away from their families to help us find him. Your support has been overwhelming and we appreciate it more than you know.
We know that not every case has the kind of community and social support and attention nor the outcome that Brett's case received and we are eternally grateful.
We do ask for and appreciate your grace and privacy as we sort through what comes next for our family.
More background on Brett Detamore disappearance
A surveillance camera recorded Detamore's truck leaving his neighborhood at 4:21 a.m. the day he disappeared, WUPD said. They said it wasn't unusual for Detamore to leave for work early in the morning.
His wife reported him missing a few hours later.
Detamore's new yellow Dodge Ram pickup truck was found burned in Bear Creek Park, about 20 miles away, West U PD Chief Ken Walker confirmed Friday. HPD used a secret VIN to trace it to Detamore.
In a Monday news conference, Walker said arson charges are possible because the truck was intentionally set on fire. Rosen said Tuesday that will be up to the Harris County Fire Marshal's Office since the truck was found in Houston.
Walker also released other details Monday about the investigation. He said a witness came forward and said they saw a man walking away from the burning vehicle.
HPD, Harris County Constable precincts 1 and 5, and Texas Equusearch volunteers began looking for Detamore.
"It's one of our residents that disappeared and we take these things seriously," Walker said.
The chief had previously said they have "absolutely no information" of foul play in the case.
"We do have some information that indicates it may have been pre-planned with no crime involved, but it's way too early to come to that conclusion," Walker said.
"Unfortunately, in high-profile cases, social media takes over and a lot of misinformation is spread, as well as people that claim to have knowledge of the missing person or the investigation into the missing person," Walker said.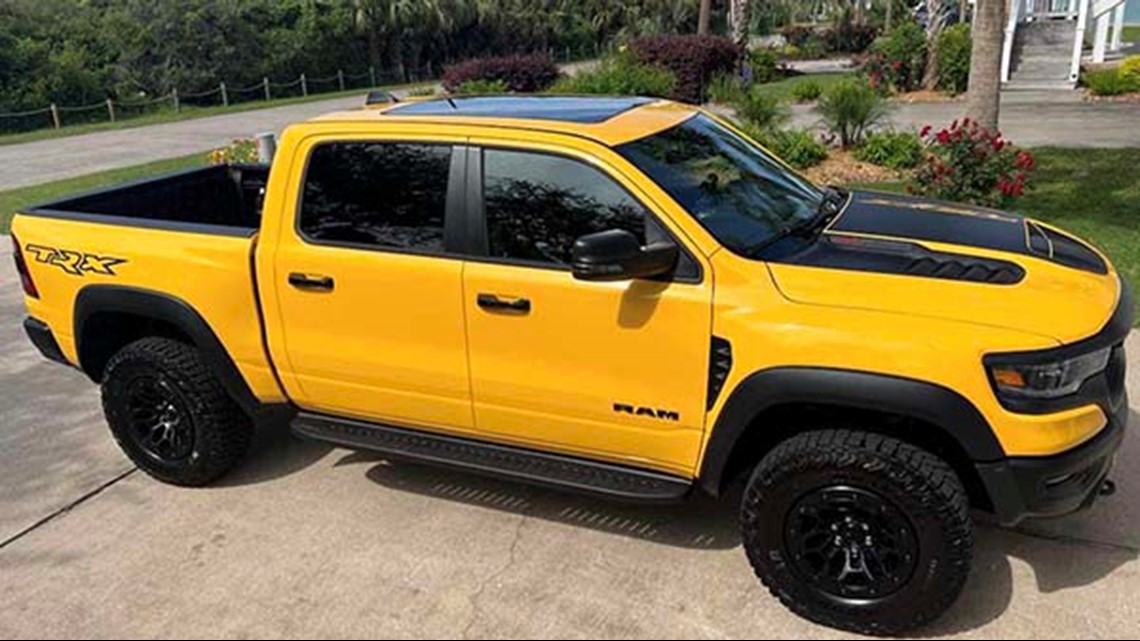 This isn't the first time Detamore has been in the news. In 2014, KHOU 11 interviewed him after burglars were caught on camera inside the family's home. They lived in Oak Forest at the time but were staying elsewhere while renovations were being done.