HOUSTON - One year ago, 11-year-old Josue Flores was walking home from school but never made it back to his house. On Wednesday, a community walked with his family to show support and celebrate the life of the little boy.
"They didn't know him personally," said Sofia Flores, Josue's sister. "I'm grateful they're here supporting us, the family."
Mariachis led the way, a few blocks from Holy Name Catholic Church to the spot where Josue was killed, the corner that for 365 days has been a living memorial to the 11-year-old boy.
"It's been really hard," said Guadalupe Flores, Josue's older sister. "As long as we love him, the pain is to be there. We miss him."
His older sister and whole family still hurting. They were overcome with emotion as they laid flowers for their slain son, still gripped by grief.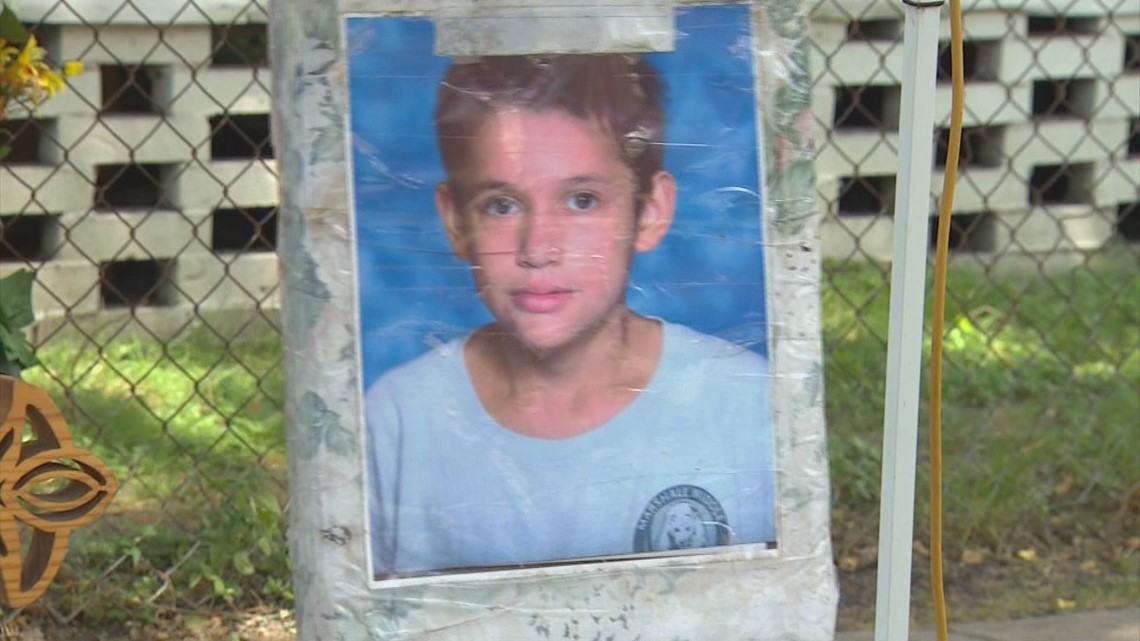 "I finally accepted he's not here, so I have to live my life now," said Sofia. "I still have him in my heart and mind everyday."
In one short year, Mayor Sylvester Turner says Josue, even in death, helped change the north side neighborhood.
Volunteers started Safe Walk Home in his honor, it helps keep kids safe after school.
And now a new bill making its way through the Texas legislature will provide transportation to children going to school in high crime areas.
"Because of Josue, our children will be protected a lot more," said Turner.
His family and so many strangers looked up and released balloons in Josue's honor, finding solace that the little boy who wanted to be a doctor, is still saving lives.
"I know he's happy because he got his dream of helping people and a lot of kids will be helped by everything going on right now," said Guadalupe.
The man accused of fatally stabbing the child, Andre Jackson Jr., is due in court later this month.