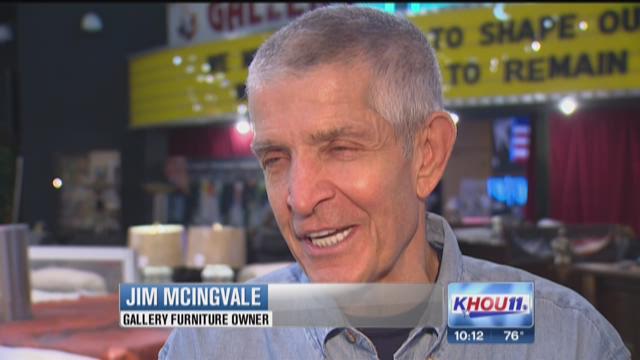 HOUSTON – Jim McIngvale, the owner of Gallery Furniture, stands to lose a hefty chunk of change after betting that the Houston Astros wouldn't win more than 63 games this year.
He chose 63 because he turned 63 in February, but on Sunday the Astros beat the Oakland As.
That means Mattress Mack has to pay out $4 million worth of furniture to the first 500 customers who took on his bet and believed in the Astros.
"I was watching the furniture game. Then somebody told came up from behind and told me they won. It's exciting the Astros are a come from behind team year long. Congratulations to the team. We get to like more customers," McIngvale said.
This isn't the first bet he's lost. Mack also lost two "pigskin promotions" last football season and had to pay out more than $8 million.
So of course KHOU 11 News had to ask: Does his insurance policy cover any of this?
He said no. We also asked him if he was going to have another promotion like this anytime soon.
He said no or else his wife was going to divorce him.