Local sandwich shop Kenny and Ziggy's is no stranger to making hefty sandwiches, but there's one sandwich on the menu that will literally make your jaw drop.
No, seriously, tucked away on their menu is a 4 pound monster that's literally bigger than its name.
The Zellagabetsky, created by co-owner Ziggy, is an eight decker sandwich topped with corned beef, pastrami, turkey, roast beef, salami, tongue and Swiss cheese. And if that's not enough for you, each layer is smothered with creamy coleslaw and Russian dressing.
Ziggy created The Zellagabetsky years ago in Los Angeles when he opened a delicatessen called Ziggy G's.
"It's always been a signature in any of my stores that I've had and we sell a lot of them over here [in Houston]," said Ziggy.
For $65 you can get your hands and taste buds on the ginormous sandwich, or if you dare, take The Zellagabetsky challenge. The challenge states one person must eat the entire sandwich (with no help!) and if you are successful, you'll get a slice of cheese cake for free.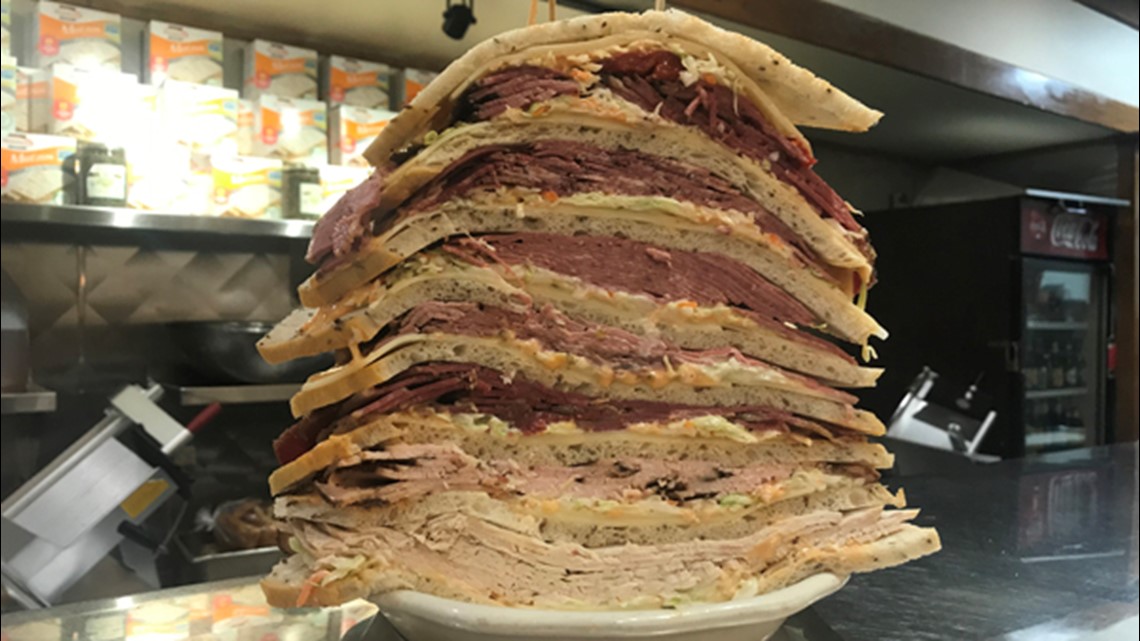 Ziggy said the only person to ever finish The Zellagabetsky Challenge has been former NBA player Shaquille O'Neal. Actually, Shaq finished two of the sandwiches in one sitting. Ziggy was so shocked and impressed, he gave Shaq a 12-inch cheesecake instead of a slice.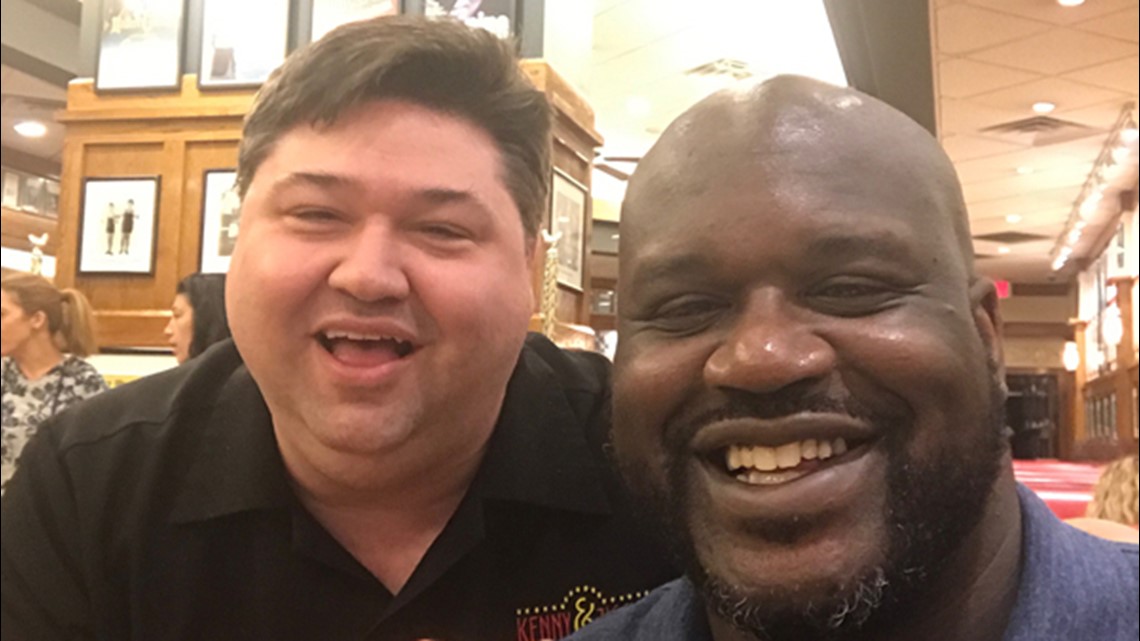 Kenny and Ziggy's has two locations in the greater Houston area. The New York delicatessen restaurant serves everything from all-day breakfast, sandwiches, salads, burgers and over 20 different types of desserts.
Visit Kenny and Ziggy's online.
Do you know any unique dishes that you want to see featured on KHOU 11 Foodies? Send ideas to calexander@khou.com for consideration.