HOUSTON — Runners hit the streets of Houston for the Chevron Houston Marathon and Aramco Houston Half Marathon Sunday morning.
The cold temperatures and windchill did not seem to cool the performance of the runners or the enthusiasm of their supporters.
"For the first couple of miles there was a windy section," said half-marathon runner Chase Weaverly. "But other than that, yeah, once you heat up you're good."
Most runners appeared to start the race with layers of clothing, even trash bags to keep out the cold. But after a few minutes into the route, those layers were peeled and tossed to the side of the road.
The coldest Houston Marathon was in 1997 when temperatures never got above freezing.
Crowds of supporters lined the barricades looking for their beloved runners to pass.
Julianne Srirama held a sign for her husband, Raju, who has been diligently training for his first-ever half marathon.
"I know everyboy's ready for it," Juliana Srirama said. "I've got my blanket, got my heat pad got my bottled water."
Peggy McGue shivered as she held a sign for her daughter Christine who is running the half-marathon once again.
McGue has been on the sidelines before to cheer for her daughter and says this is the coldest Houston Marathon race she has experienced. But the low temperatures have not cooled this mother's spirits.
"It doesn't matter," McGue said. "You just plan well."
The sunshine warmed the runners as the morning progressed and McGue's daughter saw one more personal challenge met, as did thousands of others who chose to begin a new year with a long run in the cold.
Albert Korir of Kenya was the men's overall winner with a time of 2:10:02. The women's winner in the race was Biruktayit Degefa of Ethiopia, who finished in 2:23:28.
The half marathon winners were Shura Kitata of Ethiopia and Brigid Kosgei of Kenya.
Cheering on the runners at the Chevron Houston Marathon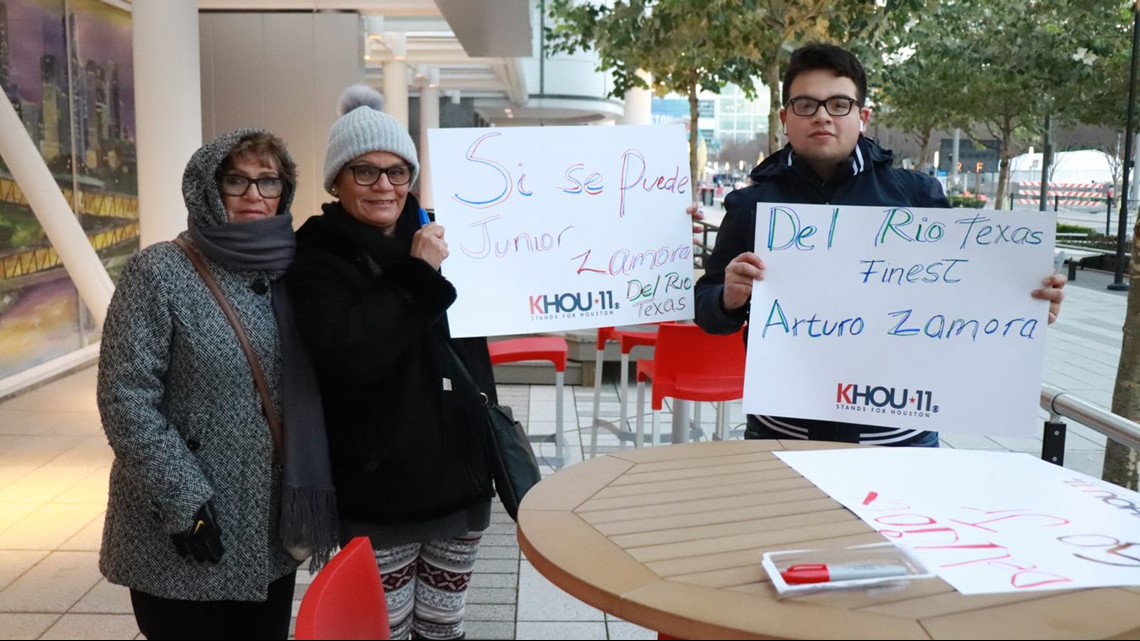 The race hit capacity of 27,000 runners. Did you take photos of the participants? If so, email them to us at photos@khou.com. And congratulations to everyone who participated, including our own Stephanie Simmons of #HTownRush!