HOUSTON — It's a straight forward question; what color is Dan Swann's House?
He lives in the Sommerall neighborhood in West Houston and the color of his home is at the center of a fight between himself and his HOA, managed by Sterling Association Services.
"I think my house is gray," said Swann. "But I've been told it's purple."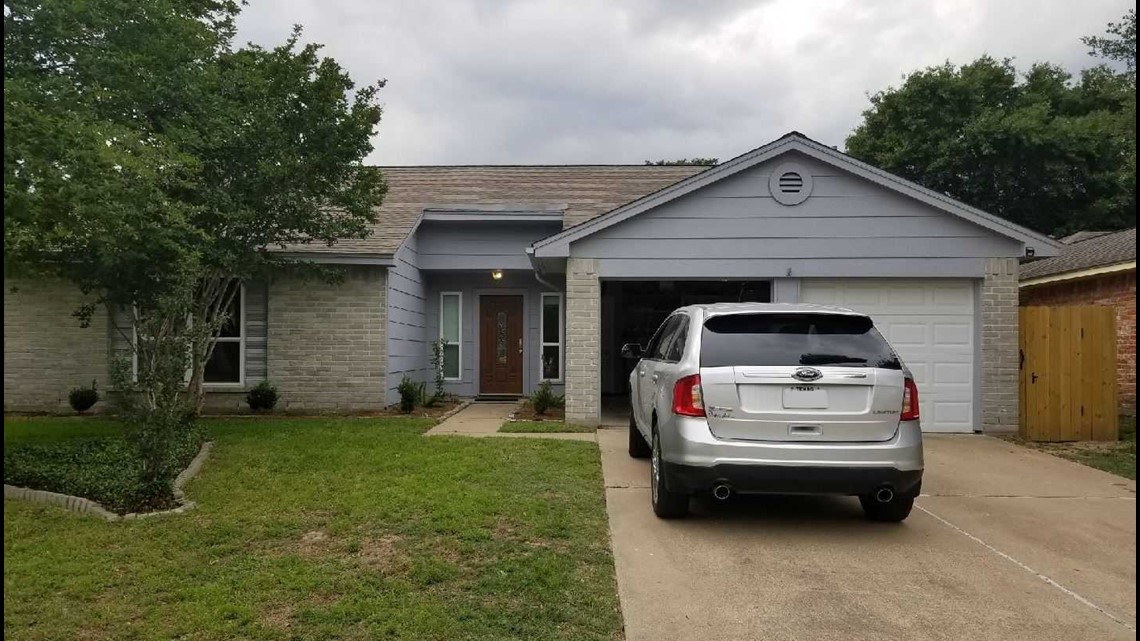 Turns out the color is in the eye of the beholder or Swann's case the HOA.
"Last year I started receiving notices that I didn't get my house approved to be painted," explained Swann. "I wrote them back and said, 'I haven't painted my house.'"
First Swann received notices and then fines stating he never got permission to paint his house purple. However, Swann says the house has been the color since 2006 and says the house isn't purple at all but gray.
Swann says he has called, emailed and visited Sterling Association Services office to fight the fines.
He's submitted pictures that show shades of purple held up against his home and the paint lid that has the name of the paint, Behr's Gray Timber Wolf. However, the HOA insists that the color of his home is not in compliance with their terms and continue to fine him $100 every 15 days.
Swann says he isn't the only person getting fined for reasons he finds ridiculous.
"This all seems to have started two years ago and I've got neighbors who have been receiving a lot of letters."
Neighbors like 78-year-old Barbara McNeill who says she has gotten several fines including the latest one saying she needs to have her trees trimmed.
According to McNeill, she moved into the neighborhood in 2016 and has had the trees trimmed twice.
"I don't deserve this," said McNeill. "I get letters and fines and they don't quit with the fines!"
Looking at her home, the trees don't seem to be causing much of a problem and are similar in appearance to surrounding homes.
"They truly are going to kill me if they don't quit."
The fines between McNeill and Swann add up to hundreds of dollars at least, which makes these neighbors think maybe it's not about gray at all, but green.
"I just don't understand where they get the power to do this," said Swann.
KHOU reached out to Sterling Association Services on Wednesday, we are still waiting to hear back, however, Wednesday evening Swann missed a call from them. The voicemail message said they'd like to help him get the matter, "all cleared up."