HOUSTON — Three people were taken to the hospital — including an off-duty officer — after a series of wrecks at a construction site on the Katy Freeway westbound near Highway 6.

According to Houston police, a vehicle at that construction site was sideswiped. They tell us the officer and crew foreman got out to look at the damage and while they were doing that, another driver, reportedly in a gold-colored Mercedes, hit them and took off,.
Both victims were transported to the hospital. At this point, their injuries are not believed to be life-threatening.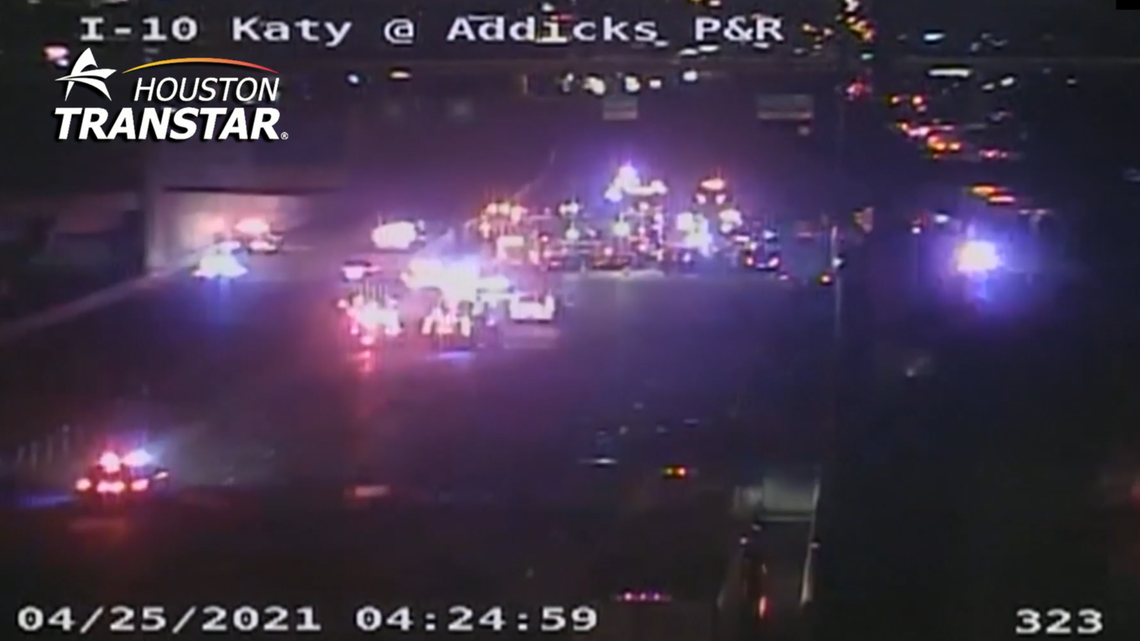 While that was happening, a pickup truck driver slammed into the back of a Houston Fire Department engine that had responded. The pickup truck driver was transported to the hospital, also with injuries not considered life-threatening.
No one has been arrested. Investigators say the gold-colored vehicle has extensive damage.
More stories from KHOU.com