The Tennessee Department of Tourist Development is helping millions of people affected by colorblindness to see views across the state with fresh eyes.
It's installing "colorblind-less" viewfinders at scenic overlooks in the state. People affected by red-green color deficiencies may now see the fall foliage for what may be their very first time.
One of the "colorblind-less" viewfinders is on top of the scenic chairlift at Ober Gatlinburg with panoramic views of the Smokies.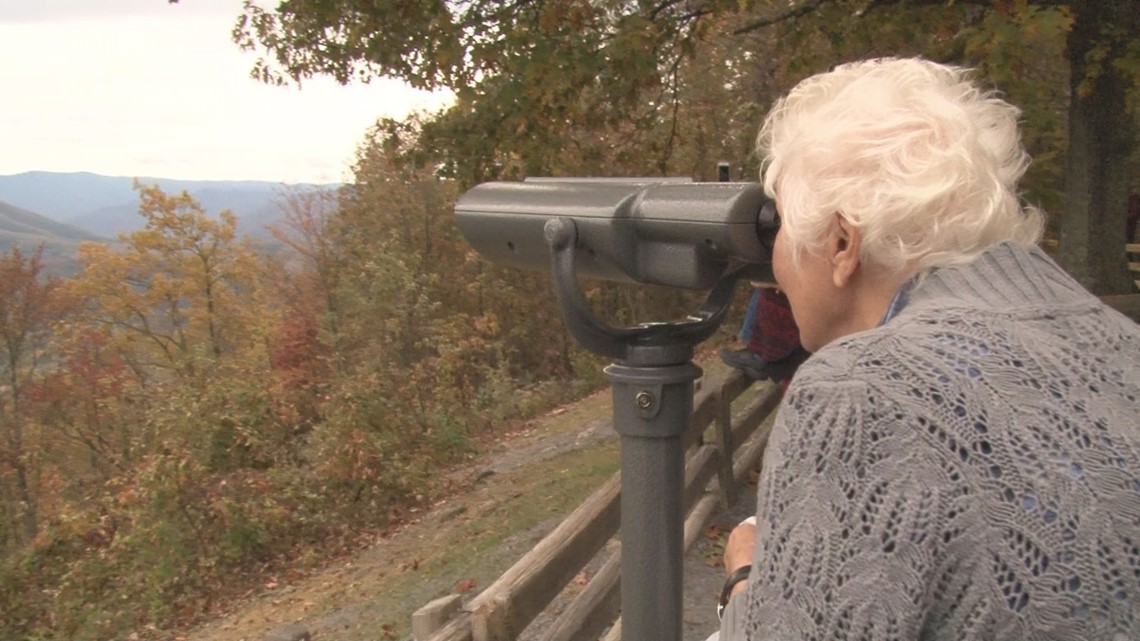 "A couple weeks ago we started to see the leaves start to turn on top of Mount LeConte," Kate Barido, director of sales and marketing at Ober Gatlinburg, said, "and that orange and red colors starts moving down the mountain and into the valleys here around Gatlinburg."
Barido said it was a "no-brainer" to be part of Tennessee Tourism's initiative to help more people see the beauty of the fall foliage and other times of the year in the Smokies.
Patty Jo McKee visited Ober Gatlinburg from the Nashville area on Wednesday. She has been colorblind for most of her life, and said it has only gotten worse with age.
Instead of seeing red, orange and yellow among the trees atop the mountain, she said she sees red, black and white.
"When I look over to this mountain behind me, I just see black," McKee said.
Because of the viewfinder, McKee got the chance to see the colors of the fall leaves for the first time.
"I feel like I'm in heaven. Oh my goodness, down there, it must be heaven," she said, looking through the viewfinder for the first time.
McKee spent several minutes scanning the treetops admiring colors she had never seen before and thought she recognized.
"I guess it's orange," she said. "I don't know what you all call orange."
The viewfinder helped give McKee a new window into the world as she was able to appreciate the beauty of the Smokies like millions of other people.
"Is that what heaven's going to be like, color?" McKee said. "Because a rainbow, I don't see the beauty of a rainbow, but I see, I see what it must look like."
Tears streamed from her face as she looked away from the viewfinder, saying "I saw God today."
The viewfinders are located at Ober Gatlinburg, in Gatlinburg, Big South Fork National River and Recreation Area near Oneida, and at the Westbound Interstate 26 overlook near Erwin in Unicoi County. The viewfinders launched at these locations on Nov. 1.