HOUSTON — A 2-year-old Siberian husky mix was rescued by the Houston SPCA Monday after video captured the dog being kicked and punched by a woman in north Houston.
The video released by the Houston SPCA showed the woman kicking the dog and hitting it multiple times in the driveway of her home on Bamwood Road near Bamwick Drive. She then picks the dog up and walks to the front of the driveway, appearing to hold it by its ear.
A young child was also seen in the video and the animal organization said the child was upset and pleading for the woman to stop beating the dog.
"It was a terrible situation," said Julie Kuenstle with SPCA. "Really difficult to watch especially when there was a child present."
Harris County Precinct 1 served a warrant that allowed the Houston SPCA to immediately rescue the dog. A veterinarian examined the dog and said it was 20 pounds underweight, but a very sweet dog.
"For the most part, I'd say this husky is very lucky to have been rescued and be in the situation that he is in now," Kuenstle said.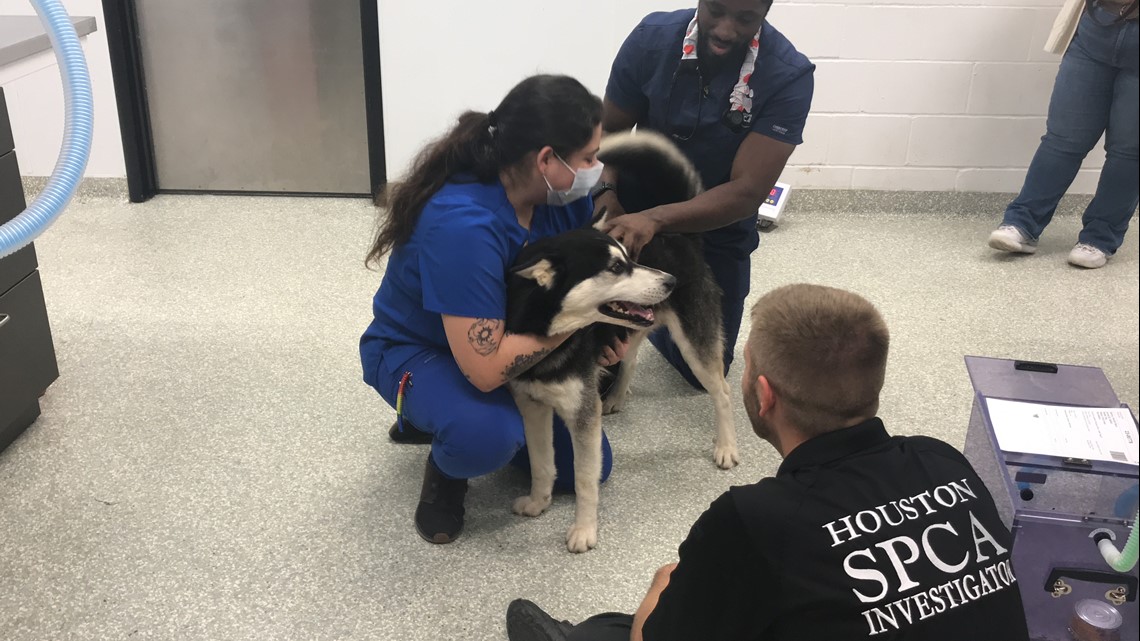 The woman is being investigated and could face up to two years in prison and a $10,000 fine for animal cruelty.
Houston SPCA animal cruelty team
The Houston SPCA's 10-member animal cruelty investigation team works very closely with local law enforcement in and around the Greater Houston area to end animal cruelty. The team consists of Harris County Precinct 1, the Houston Police Department and nine other surrounding Texas counties.
If you can do so safely, recording video of animal abuse helps investigators get the proof they need so they can remove the animal.
You can report animal cruelty anonymously by calling 713-869-7722 or online.