Houston Police say a total of nine people were wounded when a man opened fire on vehicles near West University just before the morning rush hour Monday.
Two victims are still being treated at Hermann Hospital. One is in critical condition and the other is in good condition.
Four others were also hospitalized for lesser injuries. Three people were treated at the scene and released. Three patients taken to the hospital had been discharged, according to Memorial Hermann Hospital.
Police have not formally confirmed the shooter's name, but neighbors and vehicle records identify him as Nathan Desai. The alleged shooter was fatally shot while exchanging gunfire with officers, according to HPD.
The active shooting scene was first reported around 6:30 a.m. when firefighters were called to help a shooting victim on Weslayan near Bissonnet. First responders quickly realized there were multiple victims and the suspect was still opening fire nearby.
RELATED: Who was the active shooting suspect?
RELATED: Witnesses recount active shooting scene
PHOTOS: Active shooter scene near West U.
Photos: Active shooter scene near West U.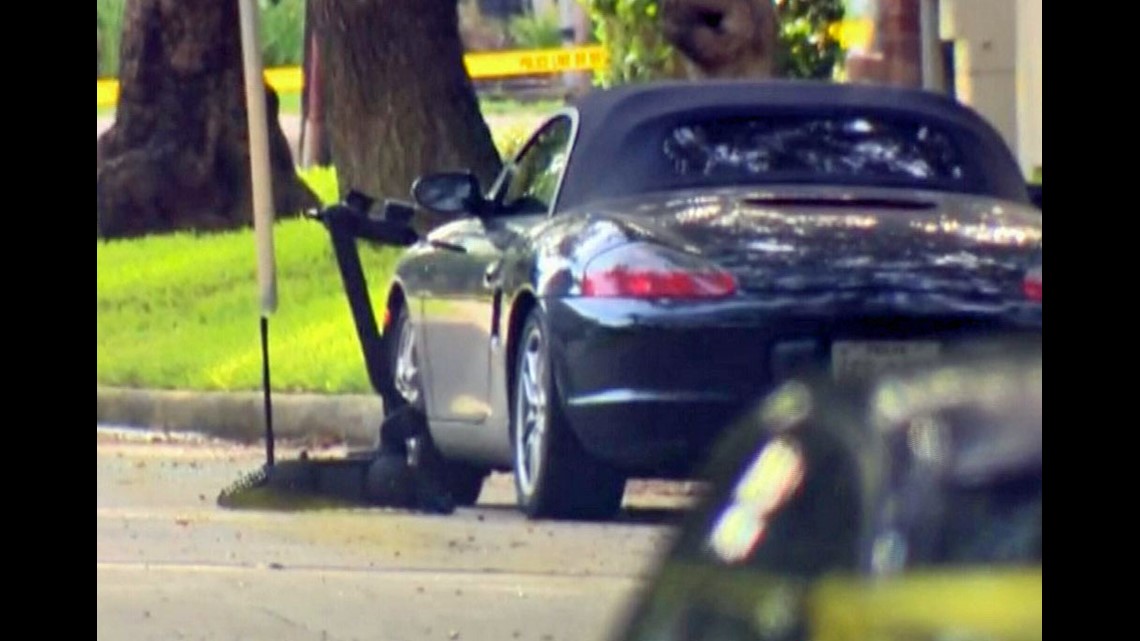 Backup police and medical personnel were called in from Houston and nearby Bellaire and West U.
Several vehicles stopped near the scene had bullet holes and busted windows. The injured patients were said to be drivers or passengers in the vehicles that were struck.
Police tracked down and "engaged" with the shooter, who was eventually "neutralized," HFD said. Police later confirmed the suspect had died at the scene.
Not far from the scene, the suspect's Porsche Boxster was found parked outside his condo at The Oaks at West University Condominium complex.
Police called in a bomb squad unit, which cleared the suspect's vehicle. Officers said they found several weapons in the vehicle, however.
Speaking by phone with KHOU 11, Houston Mayor Sylvester Turner said there are no apparent ties to terrorism.
Acting HPD Chief Martha Montalvo said police are working closely with the FBI on this case. She said both officers and first responders have to be vigilant in situations like these.
'We have to ensure that as first responders…not just the Houston Police Department, but all of us that we're prepared for these types of incidents, because obviously they are occurring," she said.
A shelter in place for the area has since been lifted, but police still ask for anyone with information to call investigators at 713-308-3600.
RAW VIDEO: Witness video captures gunshots near West U.