HOUSTON -- Authorities say a Houston police officer was taken to the hospital after her patrol unit was rear-ended on the North Freeway late Tuesday night.
According to the Houston Police Department, the officer had been dispatched to check on a disabled vehicle near the McKinney Street exit when a vehicle struck her from behind. The officer was inside the vehicle at the time of the crash.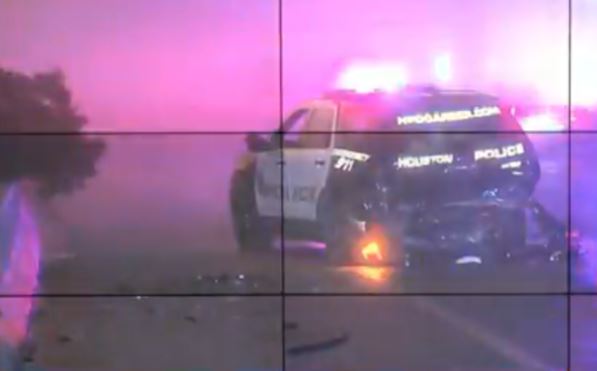 Police say she was transported to a nearby hospital. It isn't clear the extent of her injuries.
Crash investigators are checking to see if the driver who hit the patrol car was impaired.
The northbound lanes were closed but have since reopened.