It appears the Christopher Columbus statue located in Houston's Bell Park is being relocated.
It's not yet confirmed where the statue, which has been vandalized multiple times in the last week, will ultimately end up.
Sometime Thursday, the city of Houston put up a protective fence around the statue and had a parks employee watch over it overnight.
Friday morning, crews arrived at the scene with equipment to begin the removal process. By noon they already had the statue removed from its concrete base/pedestal, and by 12:30 p.m. it was in the back of a truck.
Last week someone dumped red paint on the statue and sawed off one of its hands. On Wednesday night, someone put pasta or tomato sauce on it.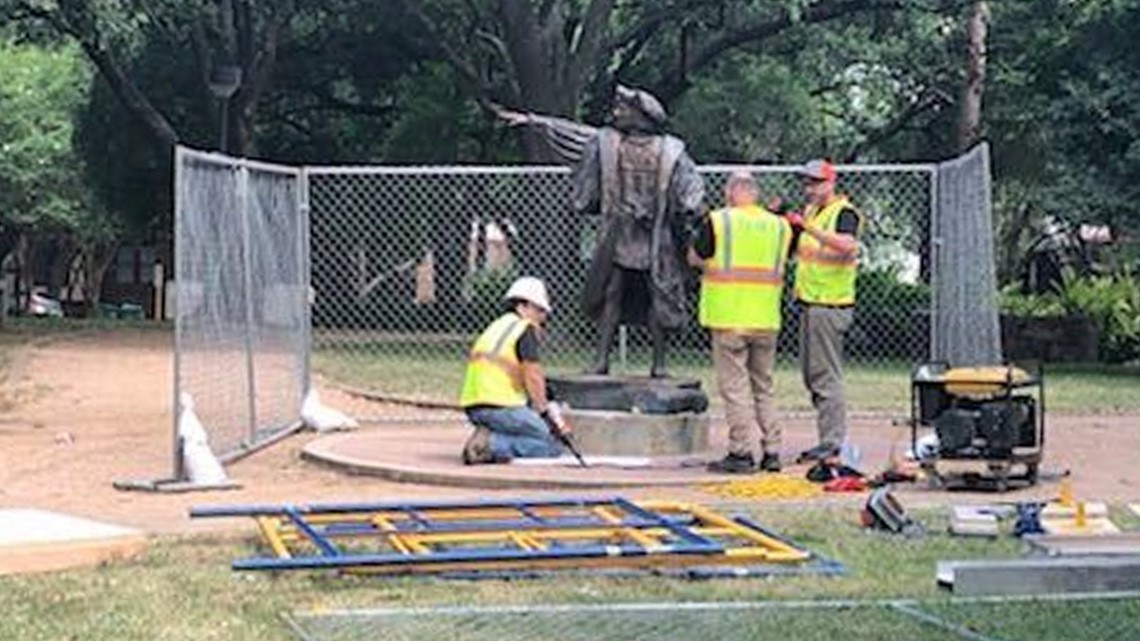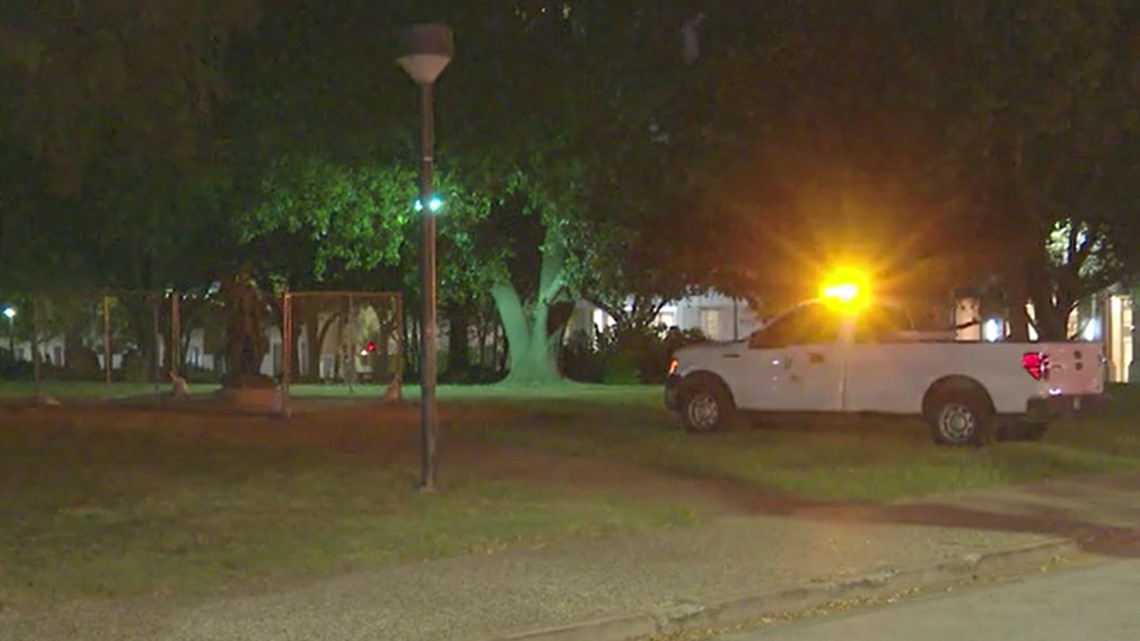 The Italian-American Organizations of Greater Houston donated the statue to the city in 1992.
Members of the Native American community have been vocal opponents of tributes to Christopher Columbus for many years, with the American Indian Movement calling Columbus a "colonial pirate" and murderer in a 2005 news release, calling for an end of the Columbus Day holiday.
Great news if you watch TV with an antenna
KHOU has just upgraded its technology. If you were unable to receive KHOU with your antenna in the past, try again on channel 11.11. You may have to rescan your channels for it to work – if that's the case, we've got some instructions at KHOU.com/antenna. If you already see KHOU on 11.1, you may now ALSO see it on 11.11 – it's the exact same programming. We're really excited to be able to bring our KHOU 11 News, CBS shows and sports, Wheel of Fortune, Ellen and Great Day Houston to more homes around the area. If you're still having trouble, please contact us here and we'll try to get you set up.