About a dozen people rallied at the intersection of Westheimer and Post Oak Boulevard on Saturday, across the street from The Galleria.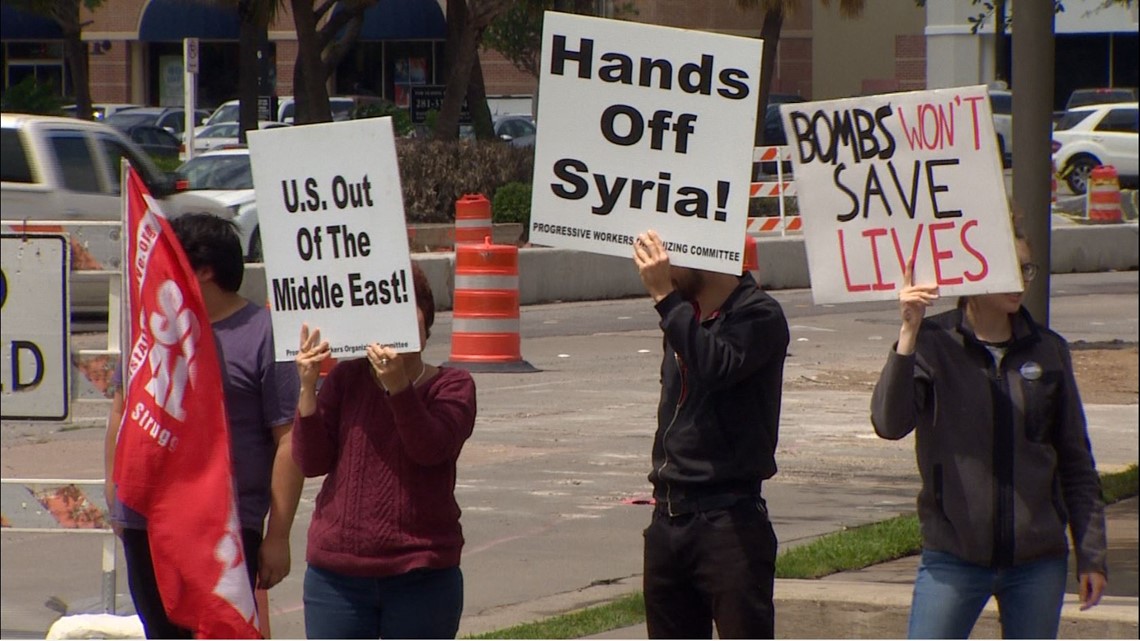 They held handmade signs that read: "Jobs Not War," "Bombs Won't Save Lives," and "Hands Off Syria," among other messages.
The group says troops should not be deployed to the Middle East and it is pushing for refugees to come to the US.
"We need to recognize that there are refugees from a really horrible civil war," said David Michael Smith. "But we don't need to intervene in the civil war any more than we have. We need to get out of Syria."
Mohamad Hishmeh, a Syrian immigrant and an Associate Professor of Electronics at Lone Star College, said he believes the airstrikes will spark tensions with Syria's president.
"It should have always stayed political. We're completely against violence. So many people wanted this to go violently in order to destroy Syria and they got what they wanted. The more missiles and the more bombs that fall on Syria, it's going to deliver exactly what these evil people are trying to do. Destroy Syria." said Hishmeh.