WASHINGTON D.C. - Mixed reactions are pouring in after a comment made by President Trump appeared to blame many of the people rescued because they "went out in boats to watch the hurricane."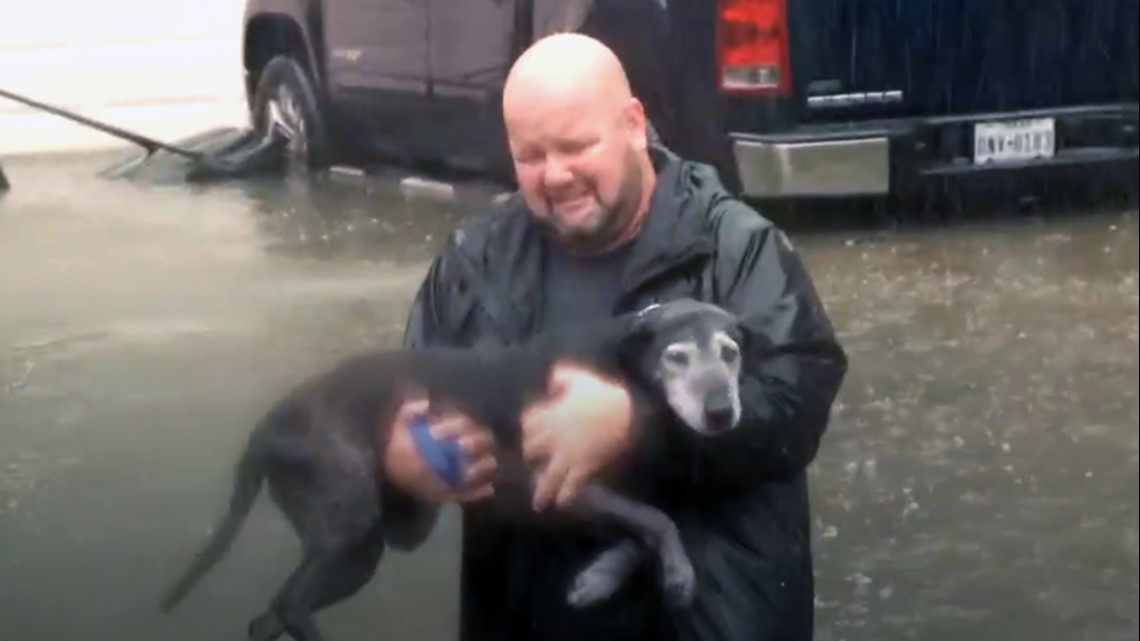 The comment was made Wednesday during a meeting about hurricane preparedness with state and federal officials at the FEMA Headquarters in Washington D.C.
The president was praising the Coast Guard for its efforts during Hurricane Harvey.
"Saved 16,000 people, many of them in Texas, for whatever reason that is. People went out in their boats to watch the hurricane. That didn't work out too well," Trump said.
Along with first responders, The Cajun Navy and thousands of private citizens in boats saved tens of thousands of lives after Harvey dumped record rainfall on Southeast Texas.
Charlie Diggs spent countless hours on his boat saving as many people and pets as he could out of the flood waters.
Photos: Thousands rescued after Harvey dumps record rainfall
He doesn't take all the credit, but take it from me, he deserves it. People referred to his boat as Charlie's Ark for the simple fact that it was always filled with victims on their way to safety.
As a Trump supporter, Diggs stands by his president, but even he says the comments maybe misguided.
"I'm not going to down what he said. Obviously he wasn't here, but I don't think I saw one person in a boat just watching," Diggs said.
Consider the 52 inches of rainfall that week and it's hard to imagine anyone just taking in the sights. Even if we go by the numbers, the Coast Guard themselves say they rescued as many as 11,000 people.
Compare that to the tens of thousands of people Harris County says were rescued by every day citizens.
"They busted their butt 24/7, however they didn't have the manpower the citizens did. So if you ask me who rescued more, I would say the citizens rescued more than anybody," Diggs said.
Could there have been people cruising around? Yes, Diggs says, but he doubts anyone was keeping track.
"If there was, there were a few people, but Houstonians came together big time for that and they were all busting their butt to make it work," Diggs said.
We did reach out to the mayor's office and Mayor Turner and Harris County Judge Ed Emmett, but neither was available for comment.
We also reached out to the Coast Guard but their numbers of the number of people in boats who were rescued weren't available Wednesday night.