HOUSTON — The Rev. Martin Luther King Jr. brought his message of inclusion to Houston for the last time in October 1967 and Harry Belafonte, who died Tuesday at 96, came with him.
More than 4,000 people packed into the Sam Houston Coliseum for a fundraiser that featured concerts by Belafonte and Aretha Franklin.
Ku Klux Klansmen distributed hate tracts outside and planted stink bombs inside the arena that sent many in the crowd to the exits.
King continued his address despite the disturbances.
"We are going to build right here a nation where men and women, black and white, Jew and Gentile, Protestant and Catholic, will stand together and sing the words of that old Negro spiritual, 'Free at last, free at last. Thank God Almighty, we're free at last,'" he pronounced.
The rally ended quickly and they all returned to the Rice Hotel. That's where Carol Mims Galloway, a civil rights activist who served on a local NAACP committee, said she met Belafonte.
"He was so warm," she said.
She said Belafonte and the others took a service elevator up to a suite to avoid more trouble during those turbulent times.
"They didn't want anybody, the whites, to know that we were in the hotel," Galloway said.
The rally disruption may have been a blessing for her who also helped hire a three-piece band.
"He said 'We're not going to let this good music go to waste' – so he and I danced the entire time up until about 12 o'clock," Galloway remembers.
She said they also spoke about the movement and Belafonte's role in working for civil rights, something Galloway believes he was most proud of.
"He was more into making sure people got justice and rights and fighting for them – he was really a fighter, to tell you the truth," she said.
Belafonte befriended King in the spring of 1956 after the young civil rights leader called and asked for a meeting. They spoke for hours, and Belafonte would remember feeling King raised him to the "higher plane of social protest."
Then at the peak of his singing career, Belafonte risked his career by producing a benefit concert for the bus boycott in Montgomery, Alabama that helped make King a national figure. By the early 1960s, the singer had decided to make civil rights his priority.
"I was having almost daily talks with Martin," Belafonte wrote in his memoir "My Song," published in 2011. "I realized that the movement was more important than anything else."
When King was assassinated in 1968, Belafonte helped pick out the suit he was buried in, sat next to his widow, Coretta, at the funeral, and continued to support his family, in part through an insurance policy he had taken out on King in his lifetime.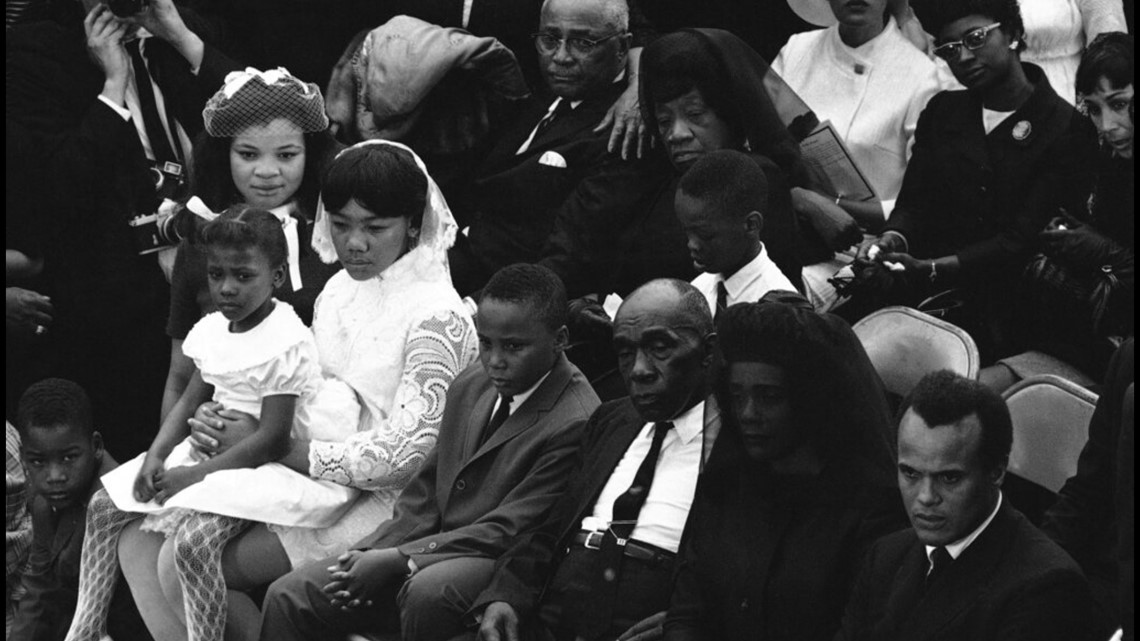 In her autobiography, Mrs. King said Belafonte remained a constant in the family's lives.
"Whenever we got into trouble or when tragedy struck, Harry has always come to our aid, his generous heart wide open," she said.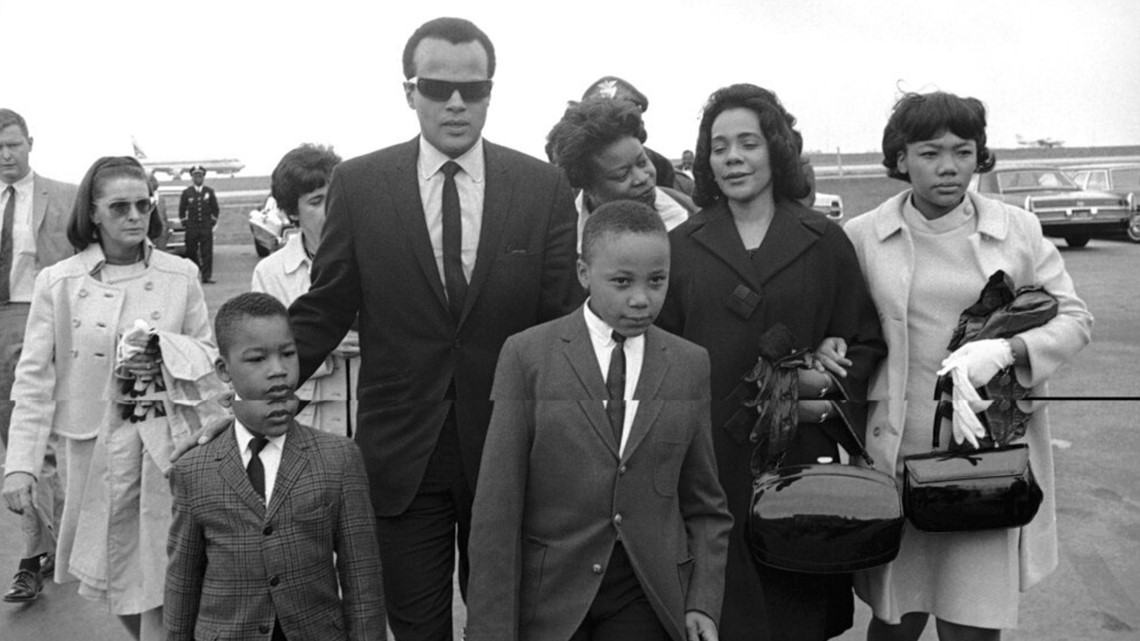 Belafonte's friend, civil rights leader Andrew Young, would note that Belafonte was the rare person to grow more radical with age. He was ever engaged and unyielding, willing to take on Southern segregationists, Northern liberals, the billionaire Koch brothers and the country's first Black president, Barack Obama, whom Belafonte would remember asking to cut him "some slack."
Belafonte responded, "What makes you think that's not what I've been doing?"
In his later years, Belafonte risked his life and livelihood and set high standards for younger Black celebrities, scolding Jay Z and Beyonce for failing to meet their "social responsibilities," and mentoring Usher, Common, Danny Glover and many others. In Spike Lee's 2018 film "BlacKkKlansman," he was fittingly cast as an elder statesman schooling young activists about the country's past.
Belafonte's 1967 experience in Houston reportedly left him with a bad impression of the city. He finally returned five decades later, in 2017, for an appearance at the Wortham Theater. During "A Conversation With Harry Belafonte," he shared stories about his storied life as an activist and entertainer.
The Sam Houston Coliseum was torn down to make room for the Hobby Center for the Performing Arts. The Rice Hotel now houses residential lofts and is known as The Rice.