HOUSTON — For the past two weeks, the name George Floyd has become synonymous with a worldwide movement to end racism.
His tragic death at the hands of Minneapolis police officers and the protests that followed propelled him to a household name.
During Tuesday's services, a raw glimpse was provided of the man behind the hashtag. The intimate service showed the world that beyond the marches and rallies, Floyd was a father, a brother, a nephew, an uncle and a friend.
When all the press dies down, they're the ones who will have to continue to live their lives with the unimaginable loss.
The service brought out an array of emotions such as sadness and grief, but it also provided hope as the crowd of 500-plus celebrated his life.
Between whimpers and tears, there were amens and shouts of praise. At times some stood holding up the black power fist.
*Watch the entire funeral below*
*Photos from the funeral*
Photos: George Floyd laid to rest in Houston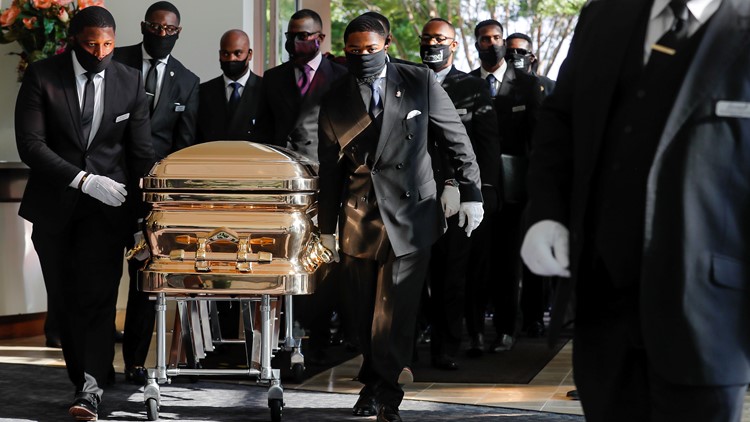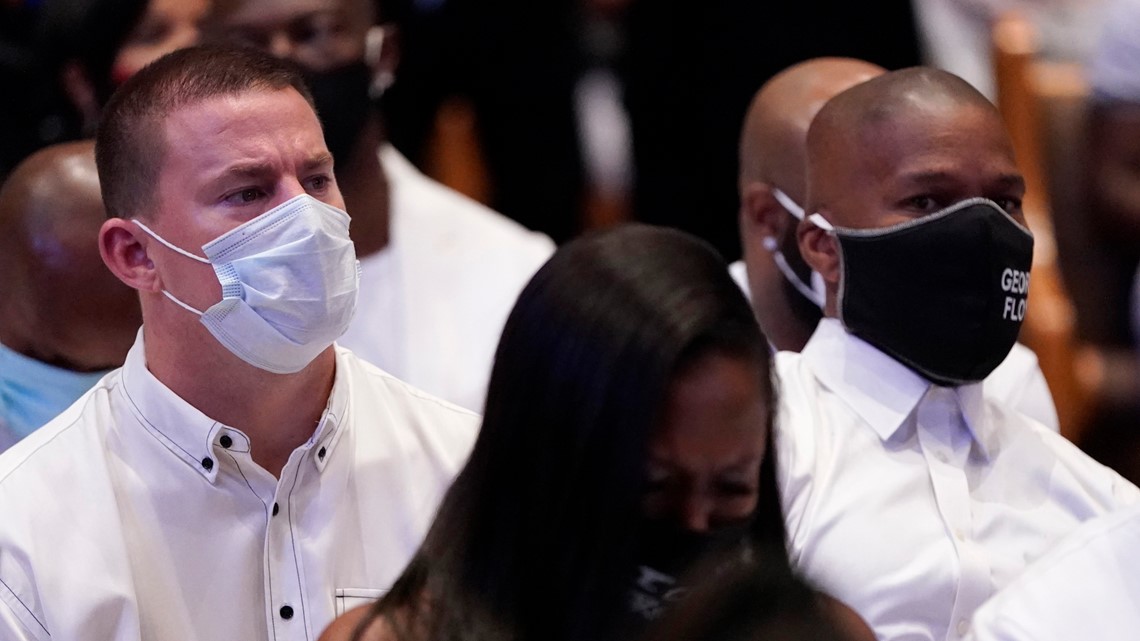 Family members of others who have died in racially charged incidents sat in the crowd in solidarity.
Whispers among the people inside could be heard saying Rev. Al Sharpton's eulogy is momentum to continue the push for change.
Related content:
Remembering George Floyd: Latest funeral updates
Here are the latest updates and coverage from today's funeral.
5:17 p.m. — George Floyd's casket arrives at Houston Memorial Gardens
5:14 p.m. — Mayor Turner was expected to sign an executive order that will ban chokeholds and strangleholds in Houston today, but the signing has been canceled.
4:11 p.m. — Texas Southern University approved a full scholarship fund for George Floyd's 6-year-old daughter, Gianna.
4:05 p.m. — Cullen Boulevard is closed for the procession.
3:56 p.m. — Procession begins taking George Floyd to final resting place.
3:20 p.m. — George Floyd's casket is carried out of the church. Funeral comes to an end.
2:40 p.m. — Rev. Al Sharpton delivers the eulogy and he starts his speech with recognizing the families of Eric Garner, Trayvon Martin and Botham Jean -- all who were in attendance.
2:20 p.m. — Gianna Floyd and her mother, Roxie Washington, captured comforting each other during the funeral.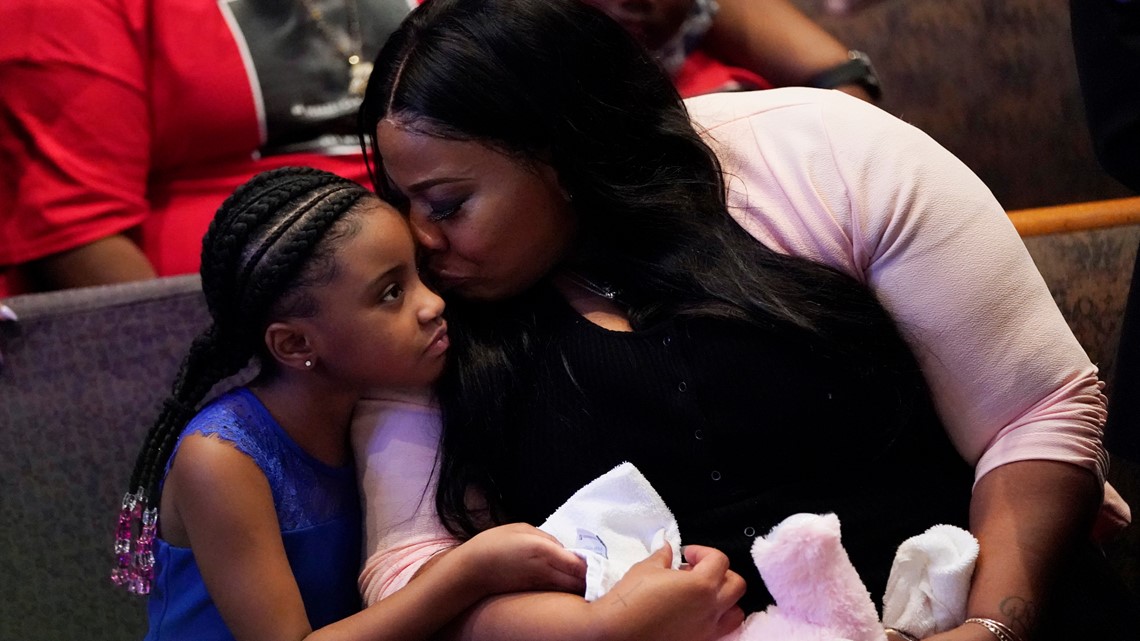 2 p.m. — The iconic Rev. Bill Lawson speaks at the service.
1:45 p.m. — County Judge Lina Hidalgo and Mayor Sylvester Turner proclaim June 9 "George Perry Floyd, Jr. Day" in Houston and Harris County.
1:25 p.m. — Large crowds are beginning to gather along the procession route.
1:20 p.m. — George Floyd's family shares emotional tributes during the funeral.
1:15 p.m. — Pearland police said the Cullen Blvd will be closed until 1:30 p.m. for George Floyd's procession.
1 p.m. — Houston Mayor Sylvester Turner speaks at George Floyd's funeral and says the city attorney is drafting an executive order that bans chokehold in the city of Houston. Turner said he will sign the order when he gets back to City Hall.
12:53 p.m. — Final preparations are being made to the horse-drawn carriage that will carry George Floyd to his final resting place in Pearland.
12:47 p.m. — CBS News anchor Norah O'Donnell shares the program cover for George Floyd's funeral service.
12:40 p.m. — Joe Biden addresses George Floyd's family via video during his funeral.
12:28 p.m. — Attorney Ben Crump shares a photo he took with George Floyd's children and grandchildren before the funeral.
12:15 p.m. — Singer Dray Tate sings a beautiful rendition of Sam Cooke's song "Change Is Gonna Come" and during the performance artist Ange Hillz painted a portrait of George Floyd.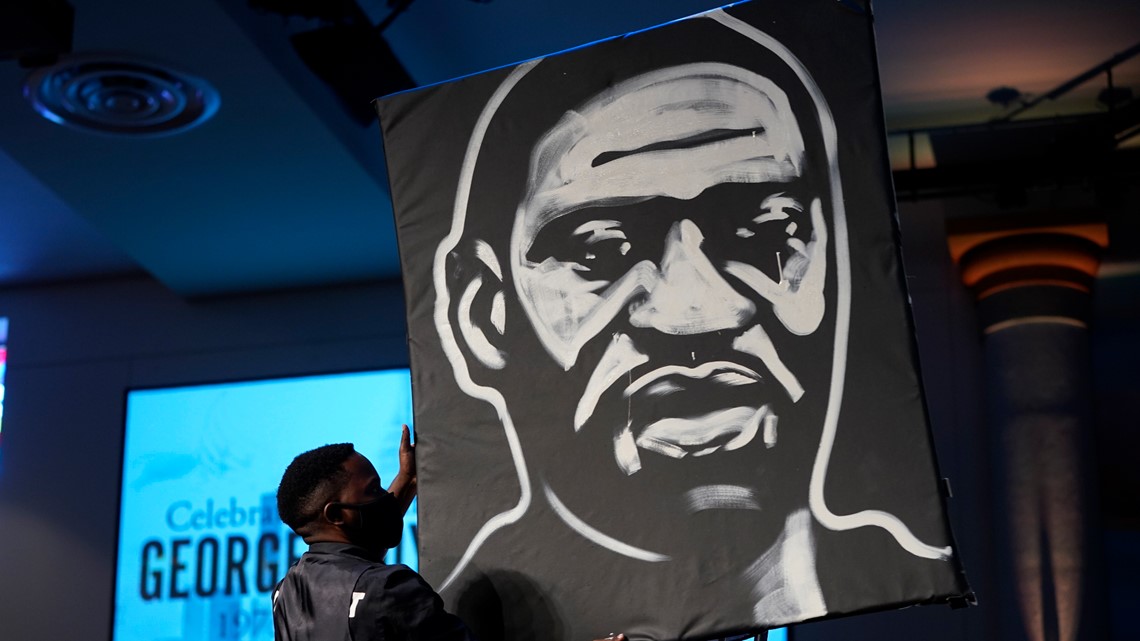 11:55 a.m. — Pastors Remus Wright and Mia Wright -- senior pastor and co-pastor of The Fountain of Praise church -- give a salutation and say George Floyd's funeral will be a home-going celebration.
11:43 a.m. — George Floyd's casket is closed; speakers address those in attendance.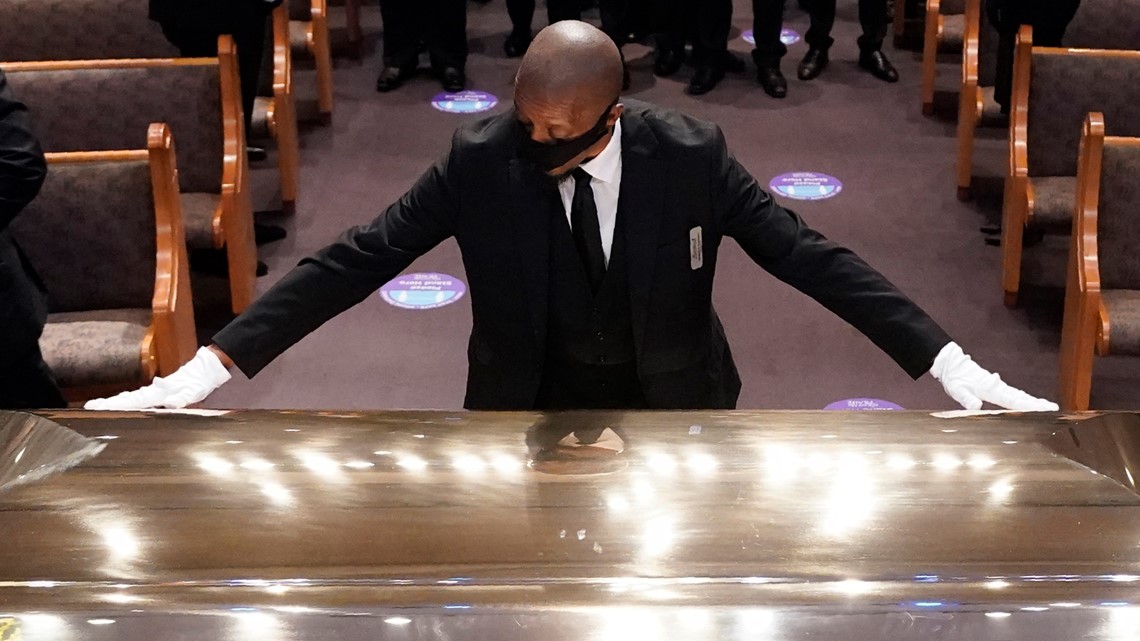 10:30 a.m. — JJ Watt, Cal McNair, DJ Reader are attending George Floyd's funeral today, read more here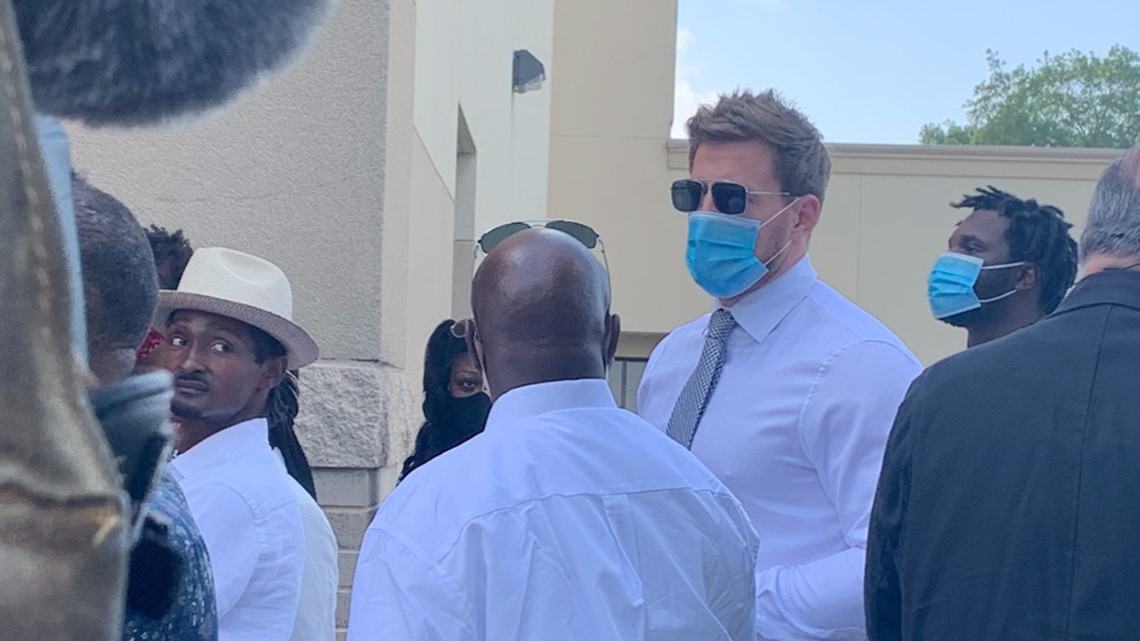 9:59 a.m. — Bishop Dixon calls Houston the new Montgomery, AL. Also, members of the New Black Panthers are outside the church this morning, reports KHOU 11's Chris Costa.
10:27 a.m. — This is the horse drawn carriage that will carry George Floyd's body during the last mile of his procession to his final resting place has arrived in Pearland.
9:20 a.m. — Rev. Al Sharpton, Floyd Mayweather are among those expected to attend today's services. Also in attendance will be leaders from the Houston area, including Harris County Judge Lina Hidalgo. The judge is set to declare June 9, 2020 as George Floyd Day in Harris County.
8:45 a.m. — The hearse carrying the body of George Floyd has arrived at the church for today's funeral service, and his casket has been carried inside; live video here
Fountain of Praise pastors want to bring hope, healing to George Floyd family
George Floyd has returned to the place where he spent most of his life.
Houston is the final of three memorials held in his honor and thousands came to pay their respects at a church that has a special connection to Floyd's family.
Fountain of Praise pastors Remus Wright and Mia Wright have a close relationship with Floyd's first cousin and wanted to do everything they could to support the family during it's time of mourning. The cousins were very close growing up, the couple said. Get the full story here.
Hundreds attend candlelight vigil at Floyd's high school in Houston
Hundreds showed up for a candlelight vigil Monday honoring George Floyd at Jack Yates High School in Houston's Third Ward. Floyd was a graduate of the high school and a respected athlete. "How could God pick a poor dude out of Cuney Homes? And he changed the world," said one of his former high school teammates. View the touching tribute and watch the video here.
Cities around the country honor George Floyd
Dallas, San Antonio, New Orleans, Philadelphia and of course Houston are just some of the cities that lit up in the memory of George Floyd on the eve of his funeral: