A Houston mother who kidnapped her 3-year-old son, moved to Brazil and is refusing to return despite a court order said she wants the world to know the truth.
In an exclusive interview with KHOU 11 News, Marcelle Guimaraes said she took her son to escape her now ex-husband, Chris Brann, who she described as a monster who hit her, was addicted to pornography and was a threat to their only child.
"I was in a situation of life and death," Marcelle said of her decision in a Skype interview. "I married a person who was sick, and I found that out later."
She added, "My first objective is for my son to be healthy and for him to have a good childhood."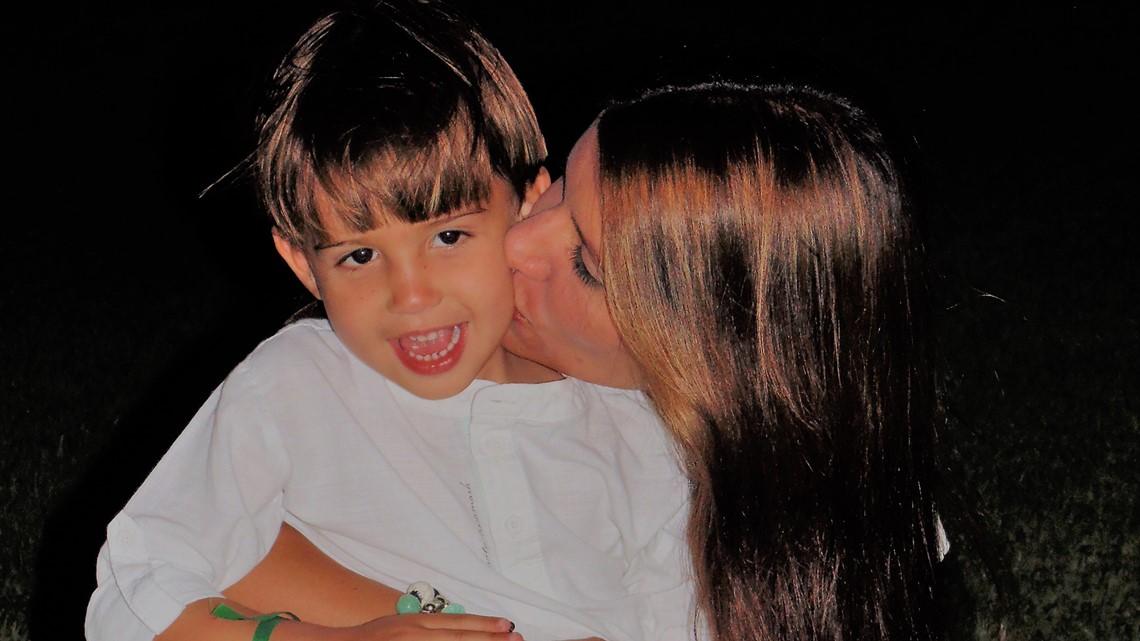 Her decision sparked an international battle between a father who is fighting to get his son back and a mother who claims she's risking everything to protect herself and her child.
Marcelle is now a fugitive wanted by the FBI, but she said she has no plans to return to Houston with Nico.
"It wasn't an easy decision," she said. "I left everything behind: my clothes, my house. I left everything that I had constructed in my lifetime that I had worked for. I left a house under my name, my car, a career behind."
Marcelle and Nico traveled to Brazil in July 2013 as she and Chris were going through a divorce. Both Marcelle and Chris signed a travel agreement that allowed her to travel out of the country with Nico to attend her brother's wedding. A Harris County judge ordered she return by July 20, nearly three weeks from the day they left.
Days after arriving in Brazil, Marcelle was granted sole custody of Nico by a Brazilian court. Almost two years later, a federal judge in Brazil ruled Nico was taken unlawfully from Texas but refused to send him back to the U.S., citing Nico had been in the country long enough to acclimate to his new life.
The Brazilian courts also determined there would be "grave risk" to Nico if he returned due to claims of domestic violence in the marriage.
"I think that any father or mother faced with that situation would understand that I had no option," Marcelle said. "I was in constant harassment and violence."
But U.S. prosecutors and Chris' legal team tell a different story.
Chris' attorney, Alan Daughtry, said Chris is the victim of domestic abuse and not the aggressor. Daughtry points to divorce proceedings that found physical fights were "instigated by Marcelle." (Chris declined an interview request for this story; instead, referring questions to his attorney.)
Photos from inside their home show holes Chris punched in the walls. In a 2012 email to Marcelle, Chris admitted to hitting her in the face and pushing her onto the bed and floor.
"The one time he slapped her, it was done in defense," Daughtry said. "He's not proud of that. But we all lose it sometimes, especially if people are violent with us."
A day after his confession email, medical records show a doctor treated Marcelle for a bruised jaw and an abrasion on her cheek. The doctor noted he encouraged her to contact police, but she never did. She said it was out of fear.
A day later, she emailed Chris, writing, "Let's try to be friends."
Marcelle and Chris first met in 2005 at Rice University. They married in 2008 on Valentine's Day and a year and a half later, Marcelle gave birth to Nico.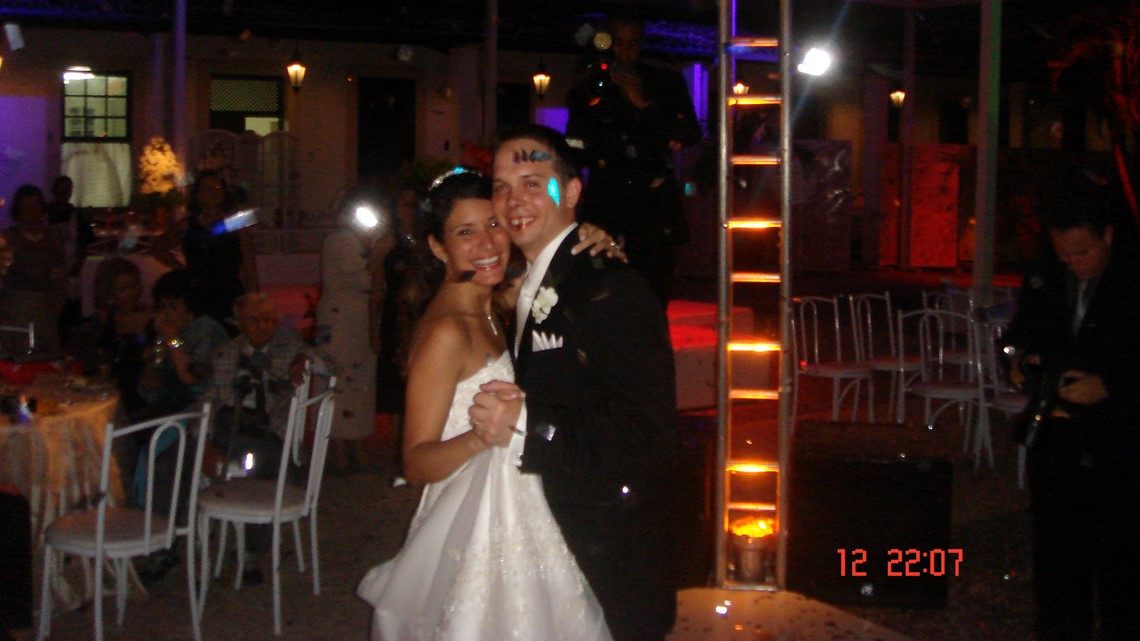 But over the next three years their marriage soured.
"He would break TVs, break chairs, cell phones and tables," Marcelle said. "It got to a point that I talked to him—I talked to him and said, 'I really need to divorce you.'"
She filed for divorce in September 2012, citing at first irreconcilable differences.
Two months later, allegations surfaced of Marcelle's drug use and she changed her divorce filing and accused Chris of domestic violence for the first time. In an affidavit, Marcelle also raised concerns that Chris' "addiction" to pornography was a danger to Nico.
Records obtained by KHOU show Chris underwent intensive therapy to deal with his compulsive use of pornography, but therapists found there was "no indication" that he was a danger to his son and was a "loving, devoted father."
Daughtry said Chris' past compulsive use of porn doesn't mean he's not a good parent.
"No one has ever said it affected his ability to parent," Daughtry said.
Despite the troublesome allegations, both Marcelle and Chris agreed to joint custody with Nico.
Meanwhile, prosecutors believe Marcelle planned the kidnapping for months with the help of her parents.
Records show Marcelle and her mother enrolled Nico in a Brazilian school two months before they left the U.S. Those records also show her father bought plane tickets to make it appear as Marcelle and Nico would return.
"The decision I was taking was a desperate decision," she said. "There was no influence of anyone; my parents had no say in that."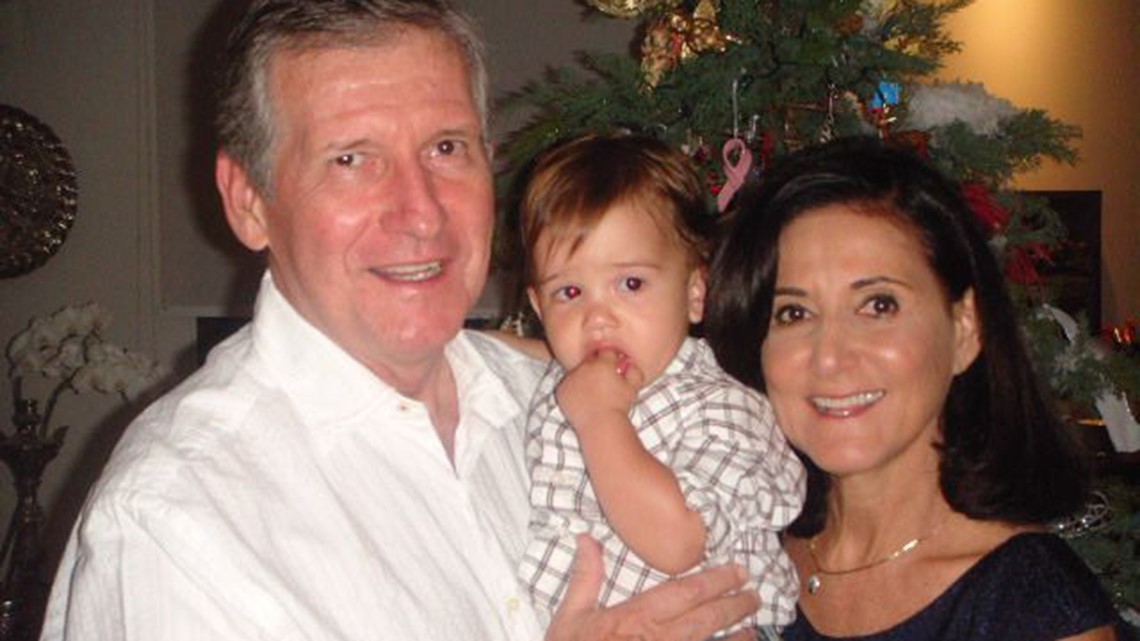 Her parents, Carlos and Jemima Guimaraes, were arrested earlier this year at Miami International Airport on a trip from Brazil to Houston to celebrate another grandson's birthday. In May, a federal jury found them guilty of kidnapping. After a series of delays, a federal judge sentenced Carlos to three months in prison and Jemima to a month in prison. Sources close to the case said the delay is because both sides were trying to negotiate a deal that included bringing Nico back to the U.S. Those negotiations ultimately stalled and fell apart.
The judge ordered both to serve one year probation following their release during which time they cannot leave the U.S. The judge also ordered the couple not to have any contact with Marcelle, although the judge did allow them to have contact with their grandson, Nico. Both were ordered to pay a $75,000 fine to the U.S. government.
It's been more than five years since Marcelle took Nico. He's now 9 years old, loves soccer, speaks little English and has spent more of his life in Brazil than in the U.S.
"He's a healthy child, very happy, has had a great childhood here," Marcelle said. "That's all I desired for him. That was always my goal to have my son be safe and be a normal child."
She said Nico is old enough to have an idea of what's going on and that he misses his grandparents. Marcelle said Nico asks her why his dad is doing this to his grandparents.
But for Marcelle, she said returning to Houston isn't an option, even if it means her parents are sentenced to prison.
"They are paying for a penalty for my own decisions for my own life and for my divorce. I'm very scared for them," Marcelle said. "Good people cannot be going through this hell. They are good people. They have done nothing wrong. I want them to know that I love them very much and that I'm very sorry for all of this."
Asked if she would make the same choice again, she said, "I don't see any other option."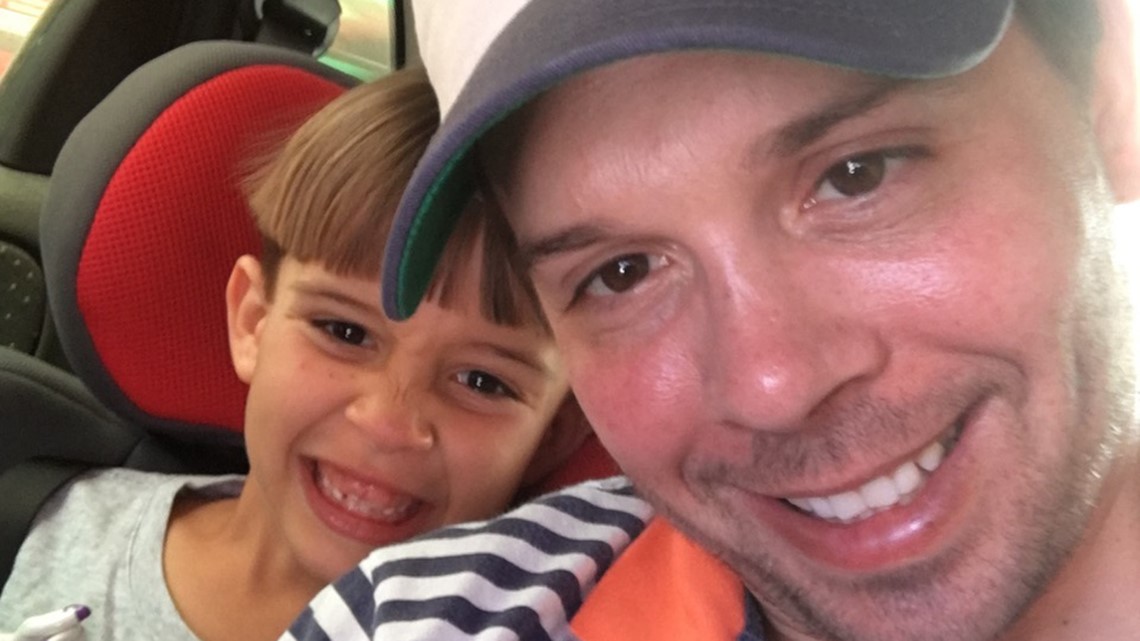 Chris has said what Marcelle is doing is a cruel, ongoing crime. In previous interviews, he said his relationship with Nico is impacted by everything going on. Chris used to travel to Brazil frequently to see his son—since August 2013, he's made more than 20 trips—but he hasn't returned since February when his former in-laws were arrested.
Chris said he will never stop fighting for his abducted son.
"I can't imagine a more powerful emotion than having your kid taken away," his attorney said. "The end game is to get him back at all costs."
Read more about this story