That includes musicians, singers, music venue employees and so on.
Testing is scheduled to run from Nov. 16 through Nov. 29, and there's a limited number of free tests available. Testing not available on Saturdays or Thanksgiving Day.
Editor's Note: Above video was published Nov. 5, 2020 and is about a Houston program to help musicians and venues struggling during the COVID-19 pandemic.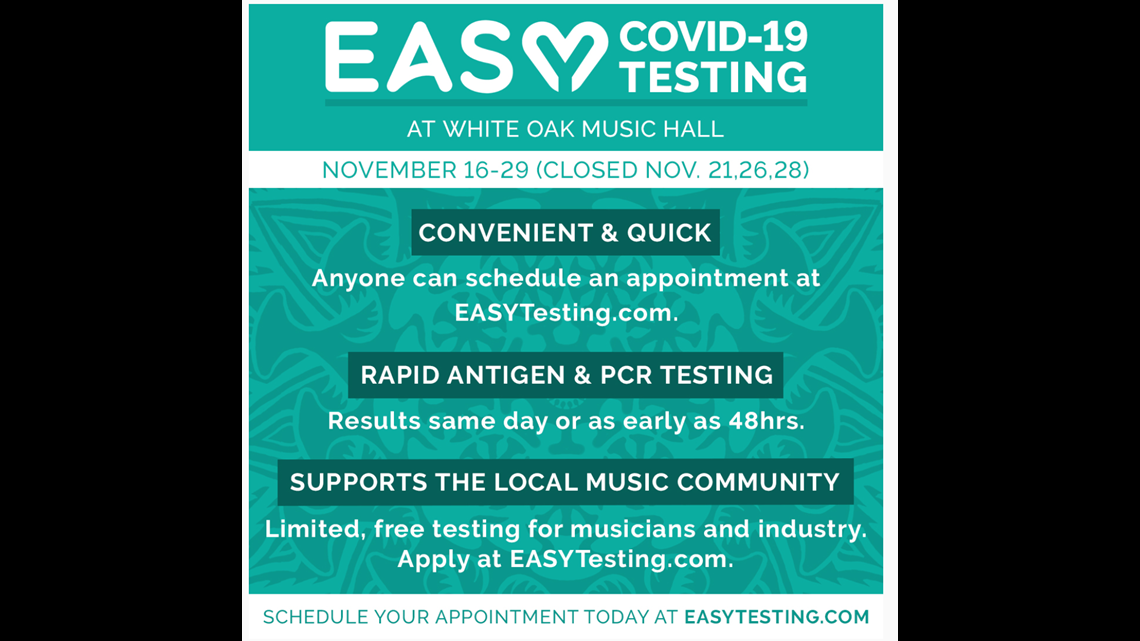 EASY Testing will be conducting both Rapid Coronavirus Testing and PCR COVID-19 Testing to all Houston residents, regardless of symptoms, a doctor's referral, or insurance.