HOUSTON — The boil water notice for the City of Houston and parts of Missouri City has been lifted, city officials announced Saturday.
The alert about the notice being lifted came shortly before 11 a.m.
City officials said although tap water has been deemed safe to consume, there are a few steps you should take before drinking:
Flush your water system by running cold water down all your faucets in your home for one minute
Clean automatic ice makers by making and discarding three batches of ice
Run water softeners though a regeneration cycle
The mayor said TCEQ approved water samples at 8 a.m. Friday but protocol requires them to check again after 18 hours. Turner said they'll make a decision on whether to lift the notice Saturday morning.
Even though it's an inconvenience, the health department warns you shouldn't take a chance before then because there could be bacteria in the water.
"You can get toilet water coming into the main lines," said Dr. David Persse, the physician director for the City of Houston.
The 96-inch water line that burst Thursday afternoon provides water to about 50 percent of Houston. The boil water notice extends to the entire city except Bellaire, Clear Lake and Kingwood.
Here's a map of the Houston area that is under a boil water notice.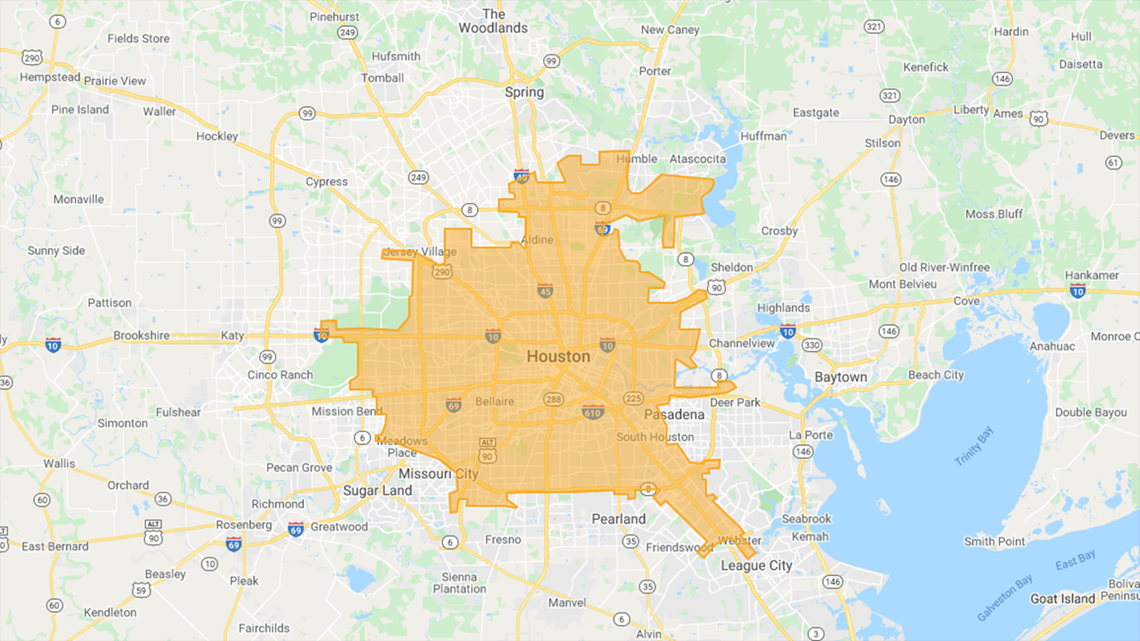 Update on repairs
Turner said crews are working round the clock to repair the broken water main and he expects the work to last through the weekend.
"This particular pipe is 35 years old, quite frankly within the range of usability," Turner said.
He said the size of the leak is what contributed to the massive break and caused no or low water pressure that impacted hospitals, schools and businesses.
The mayor admitted it's a reminder that infrastructure issues need to be a priority.
Restaurants heavily impacted
Several restaurants were forced to close again on Friday because of the boil water notice.
City health crews are busy inspecting open restaurants to make sure they're following proper procedures.
The Houston Health Department warns customers not to get drinks or ice from the soda fountain machine. Every ice machine at Houston restaurants is under quarantine, so if you're offered ice water or other iced drinks, you should decline.
Both airports shut down their water fountains but said the restaurants weren't affected. They are giving free bottled water to all passengers as a courtesy.
Turner said the city is checking with the state to see if this incident qualifies for a disaster declaration and possible financial help for businesses forced to close.
Outside of Houston
Missouri City residents in the Fonmeadow neighborhood are also under a boil water notice until further notice from MUD No. 1.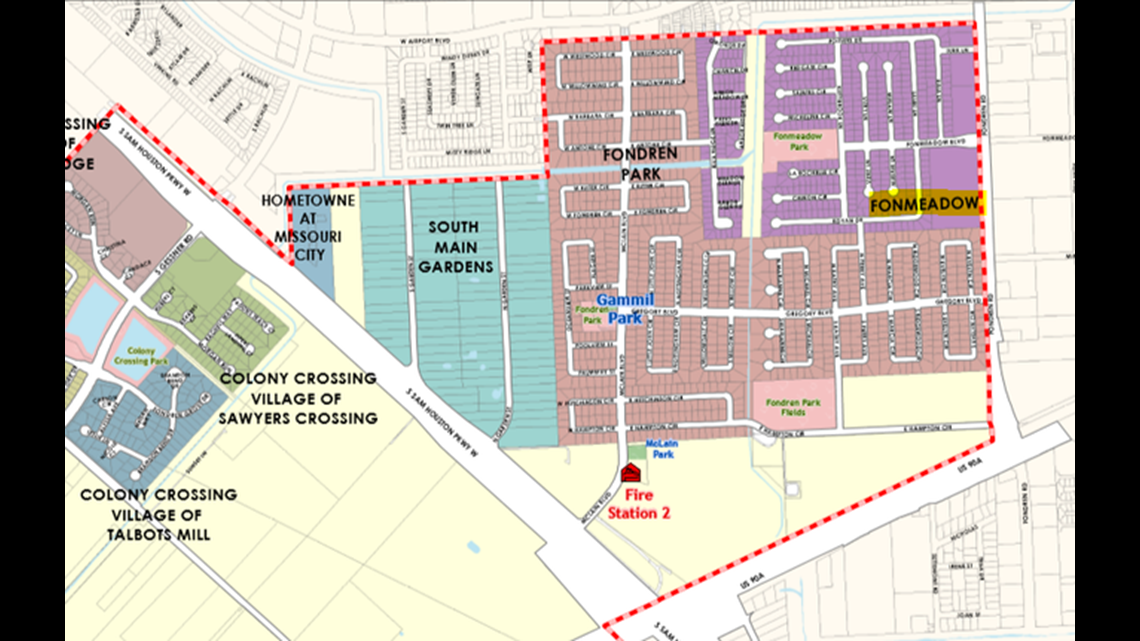 Harris County advised utility districts and wholesale water providers from across the county to test the water to ensure the safety of the supply. Residents should expect to be informed by their water provider if they need to boil water before using it.
HISD, others districts and colleges closed on Friday
The Houston Independent School District canceled classes on Friday due to the water main break. After HISD made the announcement, many other districts and schools also closed. Here is a full list.
Several hospitals and businesses were affected by the low water pressure and some were still closed on Friday.
The Houston Zoo also remained closed on Friday. Zoo officials said the animals had plenty of clean water and staff members to care for them. The Zoo said it plans on being open at regular hours on Saturday with limited food and drink service. Visitors are allowed to bring their own water and snacks.
Parts of NRG Park were affected, as well. However, the World Championship Bar-B-Que Contest went on as planned. The event is conducted in a parking lot, so all areas are self-contained. Teams have potable water, hand sanitizing stations and port-o-lets. Beverages were served in bottles and cans.
610 reopens after closure
The 610 East Loop reopened overnight after being closed for several hours Thursday due to the flooding.
The northbound exit ramp to Clinton Drive remained closed Friday afternoon. Turner said they hope to have it open in both directions soon.
Many drivers were caught off-guard as the water rose quickly and some were stranded on tops of their cars. The Houston Fire Department rescued three people and searched and cleared 11 vehicles that were underwater.
No injuries were reported.
The water didn't reach nearby homes.
How did the water main break happen?
A City of Houston contractor from Harper Brothers Construction was working on the leaking line. It burst when he moved some soil, according to AlertHouston. A representative for the company declined to comment on the incident.
"They were working to repair a leak we had already detected," Turner said.
Stay with KHOU.com and our mobile news app for the very latest on this breaking story.