HOUSTON — Editors Note: The claims from Quanell X have not been confirmed by the Houston Police Department who is leading the investigation.
Local activist Quanell X is making explosive new claims about the disappearance of 4-year-old Maleah Davis who has been missing for a week.
On Friday, Quanell spoke to reporters with Maleah's mother, Brittany Bowens, standing next to him.
On behalf of Bowens, Quanell says Maleah's stepfather, Derion Vence, was seen on a neighbor's security camera with bottles of Clorox and a garbage bag before Maleah was reported missing.
Quanell says Bowens previously threatened to break up with Vence because she found explicit pictures he sent to another man.
Bowens was also upset about alleged abuse against Maleah but did not explain on Friday why she waited to express her concerns, Quanell said.
"We know for a fact that police did take forensic evidence out of the apartment that indicates a crime took place inside that apartment." Quanell said to reporters Friday.
Maleah has been missing since last Friday night after Vence claimed she was kidnapped by three men.
The alleged kidnapping occurred while Vence, Maleah, and Maleah's 1-year-old brother Courtland were on their way to Bush Airport to pick up Bowens.
Quanell said on Friday Vence sent Bowens disturbing messages while she was away in Massachusetts.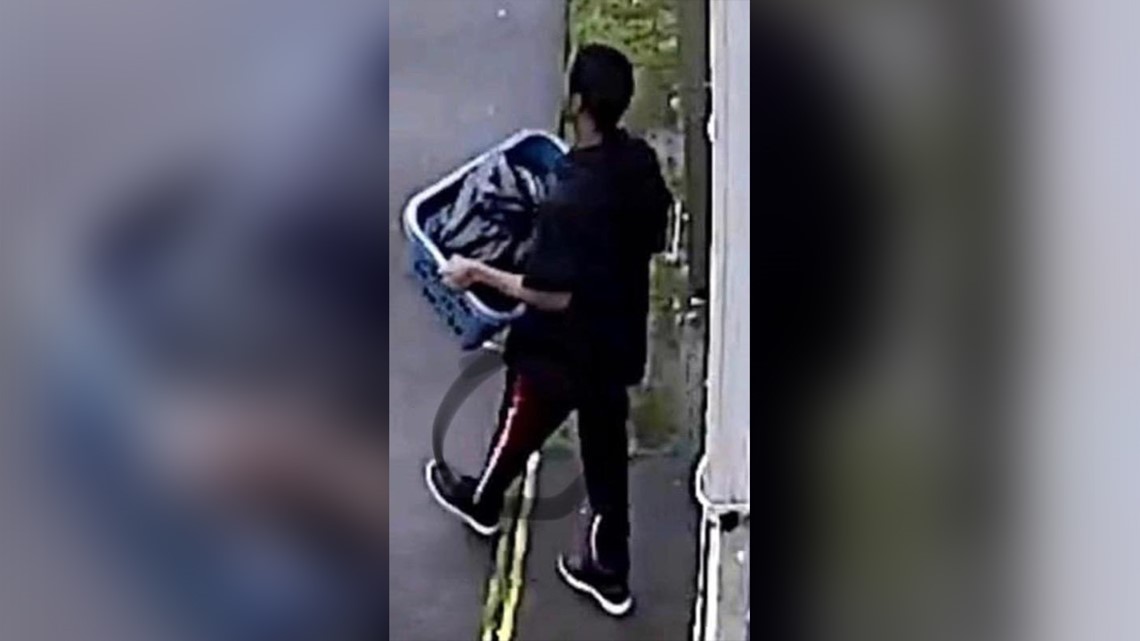 "He subsequently said some very disturbing things via text messages that the mother needs to share with law enforcement." said Quanell.
Bowens says Vence isn't talking to her or law enforcement anymore.
"We believe that he's receiving family help and he's on the run." said Quanell.
HPD says the car involved in the case that was found on Thursday is still being processed. Nothing was found in the car.
The department said they cannot confirm that evidence of a crime may have been found inside the family's apartment.
Many are wondering if Vence is now considered a suspect or a person of interest.
On Friday, HPD said they do not use the phrase "person of interest" and Vence is not considered a suspect at this time.
Volunteers inspected bags dumped under bridges and waded through weeds along Keegan's Bayou Friday night.
"We'll keep on going another week if we have to," John Marsden, who led the search.
Sixty people passed out flyers. They want to find Maleah Davis and remained optimistic despite grim words and a new surveillance photo that Davis' mom considers proof of foul play in the girl's disappearance.