A big explosion at the Valero Plant rocked Texas City and rattled nerves Thursday evening.
Aerials showed flames and black smoke coming from the plant after the explosion just before 5 p.m.
No shelter in place was necessary and there was no danger to the public, according to Texas City Emergency Management.
Texas City officials say all employees have been accounted for and no one was hurt.
Texas City residents near the industrial complex reported hearing windows rattle. Kimber Schwamb told the Galveston County Daily News she was outside when she heard a loud noise.
Photos: Explosion at Valero Texas City Refinery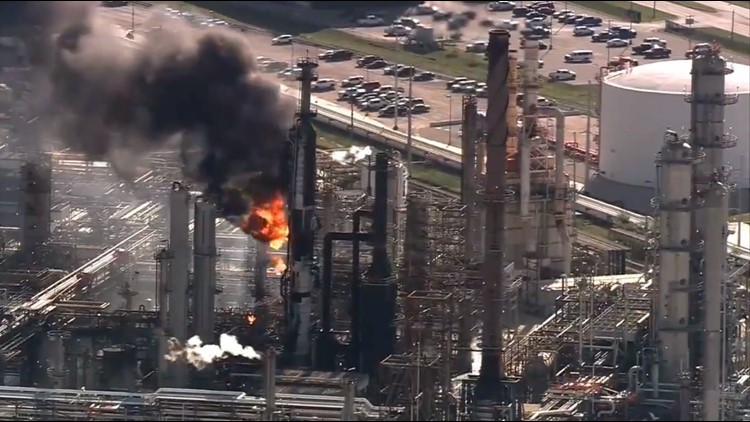 "I was in the backyard with the kids and heard two booms and saw fireballs," Schwamb said.
People in Bayou Vista and Tiki Island also heard the explosion.
Students who were at area schools for after-school activities were kept inside until the district got the all-clear around 5:30 p.m.
The Texas City Fire Department and Valero's own crews responded to the fire.
Emergency crews closed Highway 197 and FM 146 were closed at State Highway 146.
The fire was under control by 6:30 p.m.