Constable Mark Herman tweeted the incident happened before 8 a.m.
Views from Air 11 showed the black SUV involved was still at the scene with a backpack in the road nearby.
KHOU 11's Michelle Choi reported the little girl was hit as she ran across the road. A witness says the girl was by herself at the time and made it to about the median when she was hit and flew into the air.
"I'm told the little girl was rushed to a hospital in critical condition, one of her parents left in ambulance with her," reported Choi. "As for the driver, I'm told the woman is shaken up — she tried to help child until paramedics arrived, she's still here at the scene as deputies investigate."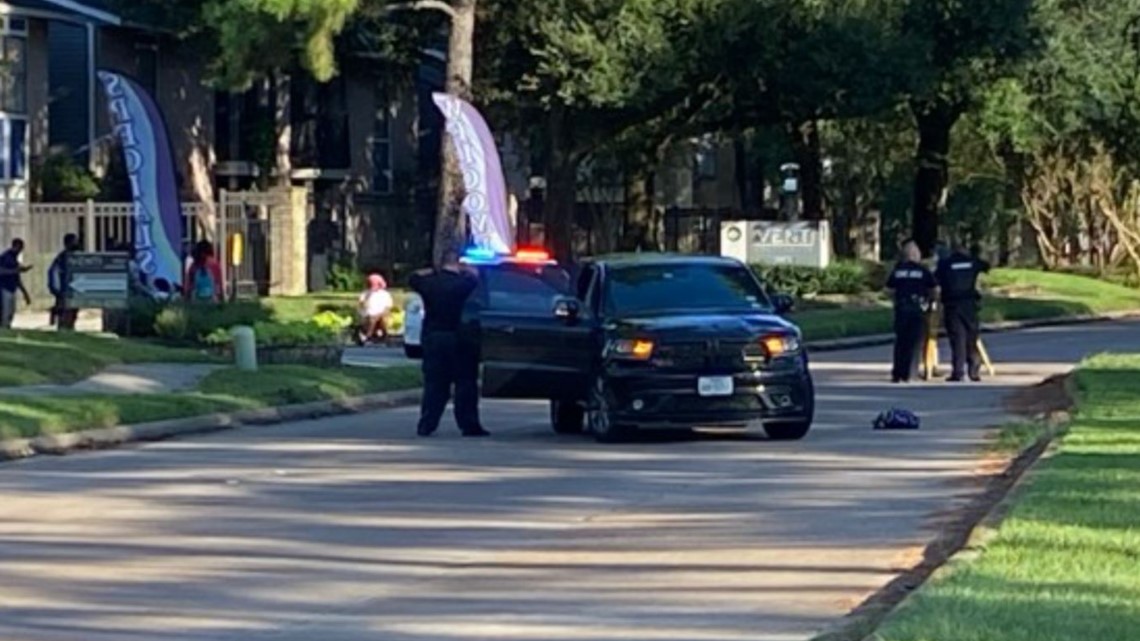 An investigation was still underway with the road blocked off as of 9:30 a.m. The road has reopened, and no charges were filed.
The incident happened at about the time many children are heading to school.
Choi reported deputies aren't sure why the girl tried to cross the street. There is no crosswalk there, but neighbors said there are school bus stops on both sides.