After tornadoes devastated parts of the Houston area on Tuesday, residents were left to pick up the pieces. Here are some ways the community is coming together to help out neighbors in a time of need.
The cities of Pasadena and Deer Park are hosting a joint Disaster Assistance Recovery Center at the Pasadena Convention Center from Friday through Sunday to provide resources for their communities:
Friday from 1 p.m. - 5 p.m.
Saturday from 10 a.m. - 6 p.m.
Sunday from 1 p.m. - 6 p.m.
A Red Cross shelter at the Revive Church is still open for those who need a place to stay. The shelter is located at 1062 Fairmont Parkway in Pasadena.
The Memorial Baptist Church in Pasadena also has a shelter open for people who need a place to stay. The church is located at 6901 Fairmont Parkway.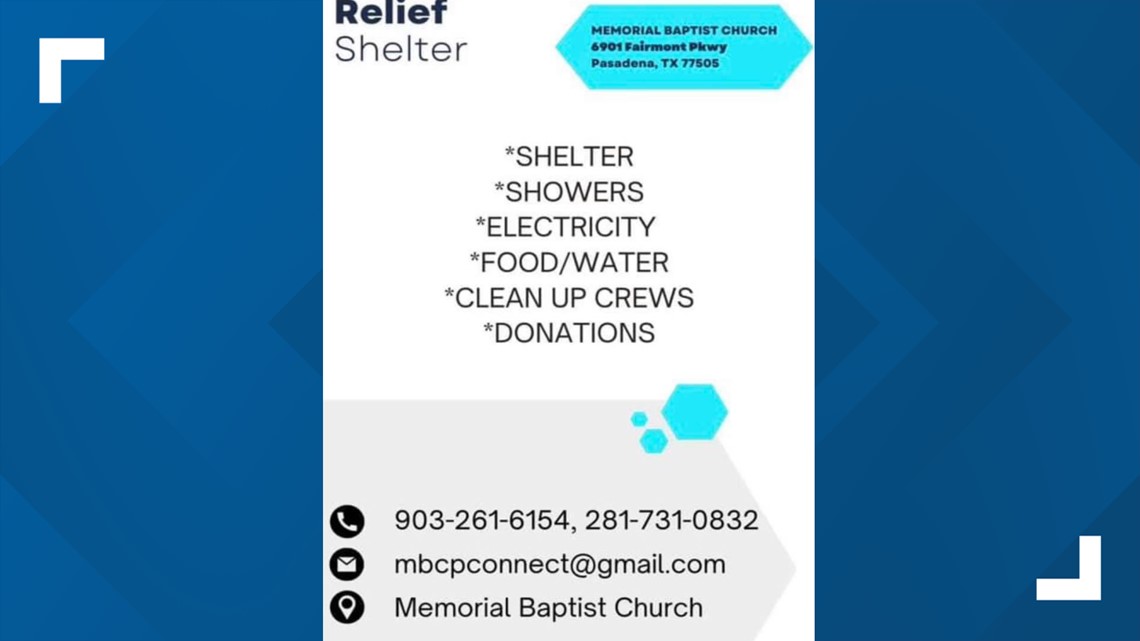 Bondy Intermediate School is being used as a community donation and pickup site. They are accepting donations of non-perishable food items, toiletries, cleaning supplies and water.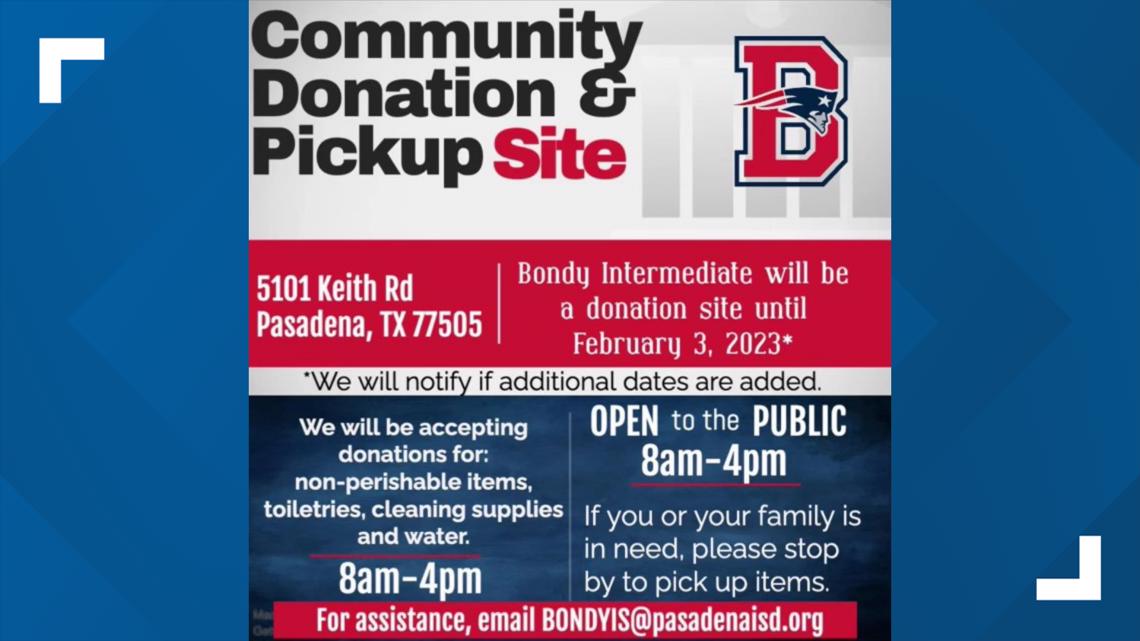 Kroger is also stepping up to help. Warm meals will be provided every day through the weekend at the store located at 6767 Spencer Highway in Pasadena. Meal distribution starts at 11 a.m. and goes until supplies run out.
Trae The Truth and his Relief Gang will be also be going out and helping people clean up and will also be help provide supplies needed.
If you're looking for a way to help out, Faithbridge Church Deer Park is looking for volunteers on Friday and Saturday. The church is located at 4711 Center Street in Deer Park.
BakerRipley will also have a resource center open at its Pasadena location. They said they plan to help connect folks with the resources they need.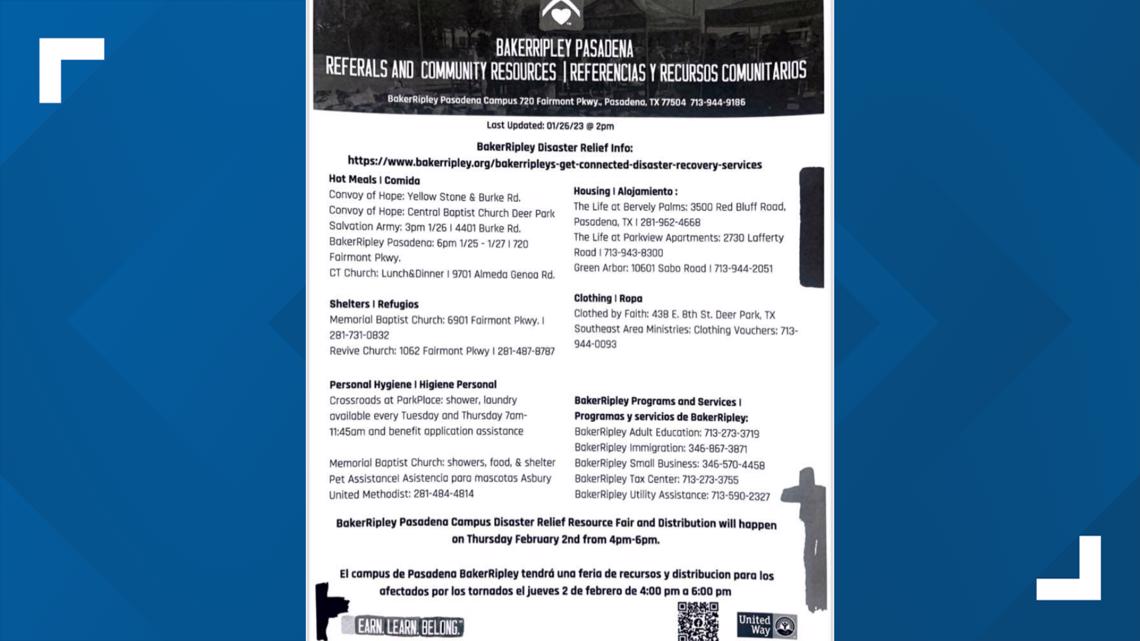 A group of residents also set up shop outside of the St. Hyacinth Catholic Church in Deer Park to offer hot meals all day long. They also have clean restrooms for people to use.