HOUSTON -- David Temple, once convicted of murdering his pregnant wife, was moved from Huntsville to Houston Wednesday morning.
Temple was officially released from the Harris County Jail shortly after 5 p.m. Wednesday.
According to the District Clerk's website, Temple's bond was set at $30,000. His next court date is scheduled for January 4.
An appeals court ruled in November that Temple should get a new trial in the 1999 murder of his pregnant wife.
Belinda Temple was 8 months pregnant when she was shot in the back of the head. Her baby didn't survive.
The court of criminal appeals ruled that important evidence was withheld during Temple's 2007 trial.
Temple, a former Alief ISD football coach and Katy High School football star, has always insisted the real killer is still out there.
"Two angels left to go to heaven a long time ago and justice hadn't been served one day for them yet," he told "48 Hours" when they profiled the case.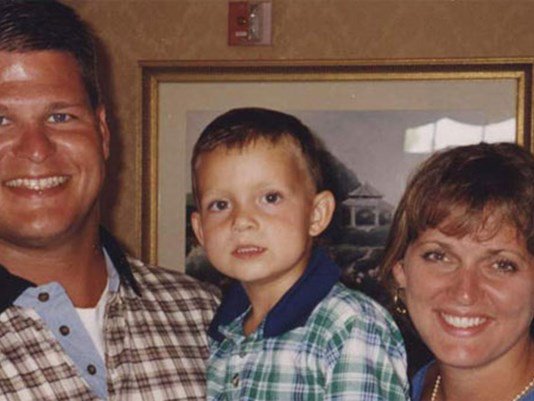 Former Harris County prosecutor Kelly Siegler, notorious for her attention-grabbing courtroom demonstrations, prosecuted the case. She theorized Temple killed his wife to be with his mistress, who he later married.
"Who is David Temple? He's a man nobody ever said no to," Siegler said during the trial.
Back in 2015, a judge found 36 instances of prosecutorial misconduct by former Harris County Prosecutor Kelly Siegler in this case.
"David Temple is an innocent man. The timeline proves it. The evidence proves it," said defense attorney Stan Schneider Wednesday.
Schneider accuses Siegler of both intentionally withholding evidence and turning over evidence late, including crucial clues he believes point to a second possible suspect.
"The first day of the murder Riley Jo Sanders said, 'I was at school all day and I never saw anything,'" Schneider said. "To what later came out, 'I was home, I skipped school by smoking dope.'"
Sanders, 16, was a neighbor and one of Belinda's students at Katy High. Defense attorneys theorize that Sanders was mad at Belinda for complaining to his parents about his frequent absences.
"That was actually all covered at the trial. I mean, the jury heard all of that," said crime writer Kathryn Casey. "The suggestion that the appeals court makes is that had they had that evidence earlier they might have honed the argument differently and been more able to be effective in the defense."
Casey sat through the entire trial and wrote a book about the Temple case and its compelling twists and turns.
"I don't know of any evidence that clears David at all," she said.
But David's family says there has never been evidence that convicts him -- no fingerprints, no forensics, no DNA. They are convinced the jury got it wrong the first time.
Siegler was charged with 36 instances of prosecutorial misconduct in the case. We reached out to her for comment but didn't hear back.
Sanders, now married with a child, was never charged in the case and his attorney said he's innocent.
The 20-gauge shotgun used to kill Belinda temple was never found.