Two boxes of "sex allegation files" and Cardinal Daniel DiNardo's computer are among the items seized by authorities at the Archdiocese of Galveston-Houston on Wednesday, according to an evidence log obtained by KHOU 11 Investigates on Friday.
Along with DiNardo's computer, an iPad and two other computers in his office were also taken and were among about a dozen electronics gathered by the Montgomery County District Attorney's Office.
In the search warrant filed Wednesday, the DA's office sought files into the investigation of Rev. Manuel La Rosa-Lopez, a former priest charged with four counts of indecency with a child in Montgomery County, and confidential documents held in the Archdiocese's Chancery and secret archives.
Investigators seized several files about La Rosa-Lopez, but that was just part of the long list of items they took into evidence. Files, a folder, binder and boxes of sex allegations, letters from parishioners about sex abuse, a spreadsheet of claims, insurance reports and multiple personnel files were also seized.
The personnel files included two for current priests. Those priests are Rev. Alberto Maullon, who pleaded guilty to exposing himself at an adult bookstore in 2010, and Rev. Terrance Brinkman, who was sued in 2010 for a sexual abuse claim dating back to the 1970s. That case was dismissed because the statute of limitations had passed.
Other priests were also mentioned in the log, but KHOU 11News chose to redact names of people who have not been publicly accused or arrested.
WEDNESDAY'S SEARCH OF THE ARCHDIOCESE
The unprecedented action in Texas was taken by the Montgomery County District Attorney's Office, along with the Texas Rangers and Conroe Police Department. More than 50 investigators arrived Wednesday morning carrying boxes inside the Chancery, located at 1700 San Jacinto Street in downtown Houston.
The DA's office said investigators were looking for documents in connection to the criminal case of La Rosa-Lopez.
Montgomery County District Attorney Brett Ligon said in a news conference Wednesday if the search turned up documents about potential criminal activity involving other priests, the Texas Rangers would investigate that information.
Photos: Authorities search Archdiocese of Galveston-Houston
"This is not a search warrant against the Catholic Church," Ligon said of the search. "It's a search warrant to get evidence about (La Rosa-Lopez). ... If there's something to be covered up, I'm sure I'll find it. And whether it's a thumb drive or it's a pick-up truck or whether it's a DPS van full of stuff, we're going to take everything we believe is pertinent to our case."
The Archdiocese addressed the secret archives in a statement, calling "'secret archives' a Church term pertaining to confidential documents kept in a secure manner for the protection of the privacy of individuals – not unlike medical records."
Ligon said he spoke with Cardinal Daniel DiNardo, who oversees the Archdiocese of Galveston-Houston, Wednesday morning and he's cooperating with the investigation. DiNardo didn't know about the search beforehand, Ligon said.
The Archdiocese of Galveston-Houston said it's fully cooperating with the investigation.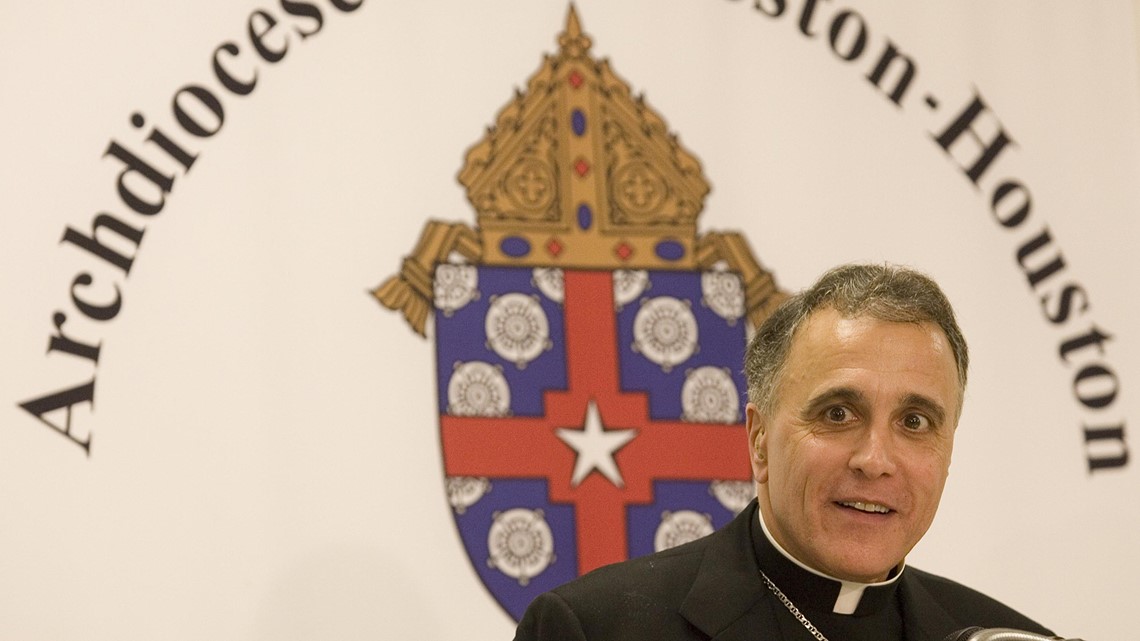 "The Archdiocese of Galveston-Houston continues to cooperate, as we have since the outset, with this process. In fact, consistent with Cardinal DiNardo's pledge of full cooperation, the information being sought was already being compiled," the Archdiocese's statement said. "Pending additional information or developments, the Archdiocese will have no further comment on this ongoing investigation."
This is the fourth search warrant executed for documents pertaining to La Rosa-Lopez, a former priest charged with four counts of indecency with a child. A man and a woman claimed they were abused as teenagers by him between 1998 and 2001 at the Sacred Heart Catholic Church in Conroe.
A third accuser claims LaRosa-Lopez sexually abused him in the early 1990s, when he was an alter-boy in middle school. He said LaRosa-Lopez was still studying to be a priest in Houston at the time.
Last month, the accuser's lawyer said his family had informed church leaders at the time.
"My client explained what happened to him. He found it was inappropriate conduct that time. They raised the issue as a group, to his local parish and had a sit-down discussion. What came of that discussion? Nothing." said Adam Dinnell, the attorney for the accuser.
In a statement on Friday, Dinnell said: "The warrant corroborates what we said back in October. Our client raised a red flag about Father La Rosa Lopez before he was ever ordained. Unfortunately, because the Church turned a deaf ear to his abuse, additional children suffered needlessly."
No charges have been filed yet in that case and the investigation is ongoing at this time.
Since La Rose-Lopez's arrest in the other two cases, authorities have executed search warrants at Sacred Heart, St. John Fisher Catholic Church in Richmond, where La Rosa-Lopez was a priest until his arrest, and the Shalom Center in Splendora.
The center is a treatment facility where La Rosa-Lopez spent time in 2001 after his first accuser came forward.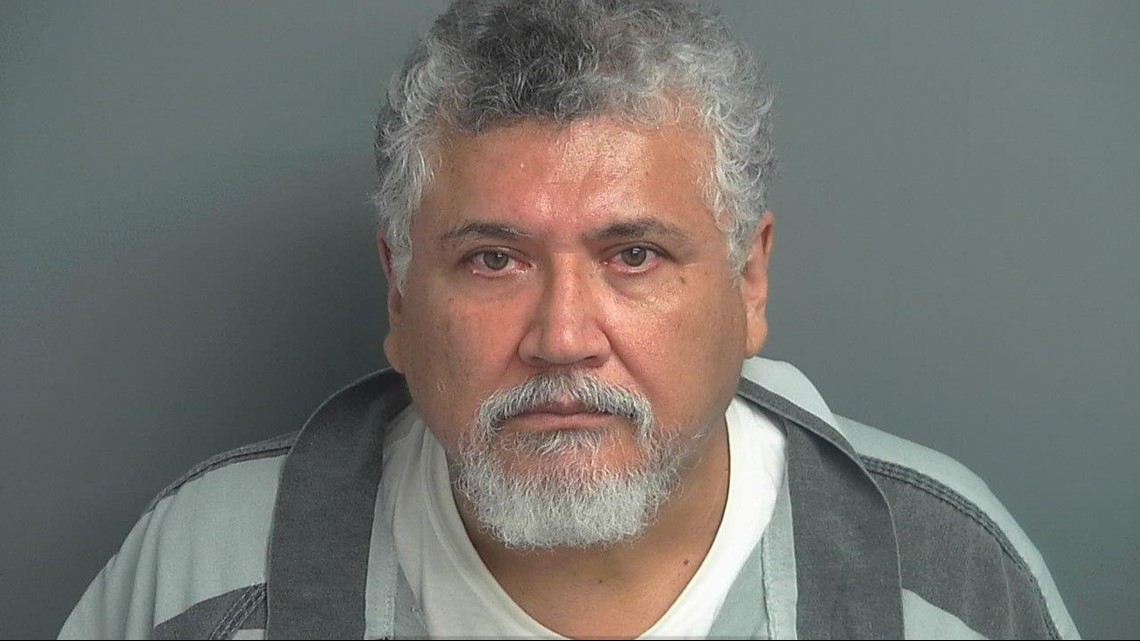 Both people accuse Cardinal Daniel DiNardo, who oversees the Archdiocese of Galveston-Houston, of not doing enough to stop La Rosa-Lopez. One of them said DiNardo promised her that the priest would be removed from any contact with children, only to later discover that La Rosa-Lopez remained in active ministry at St. John Fisher Church.
The Archdiocese previously said that La Rosa-Lopez denied the allegations in the criminal charges. The church claimed it notified Child Protective Services after his first accuser came forward, but in court records, police stated they were never able to locate such a report.
La Rosa-Lopez is currently free on $375,000 bond and is due back in court on Jan. 10, 2019.
Additionally, a Pennsylvania federal prosecutor last month put Cardinal DiNardo on notice, in his capacity as President of the U.S. Conference of Catholic Bishops, to preserve all sexual abuse-related documents at any Catholic diocese across the country.
Digital reporter Matt Keyser and investigative producer Tina Macias contributed to this story.
Read more